---
GTS Vectra on Custom splits
2017-02-10
---
Stance culture in ex-USSR countries has been very progressive lately, we have had a lot of mentions from Russia and Ukraine lately, and today's project is no exclusion, it comes from the roads of Belarus. So welcome, a perfect example of that stance suits any car – Roman's Opel Vectra C.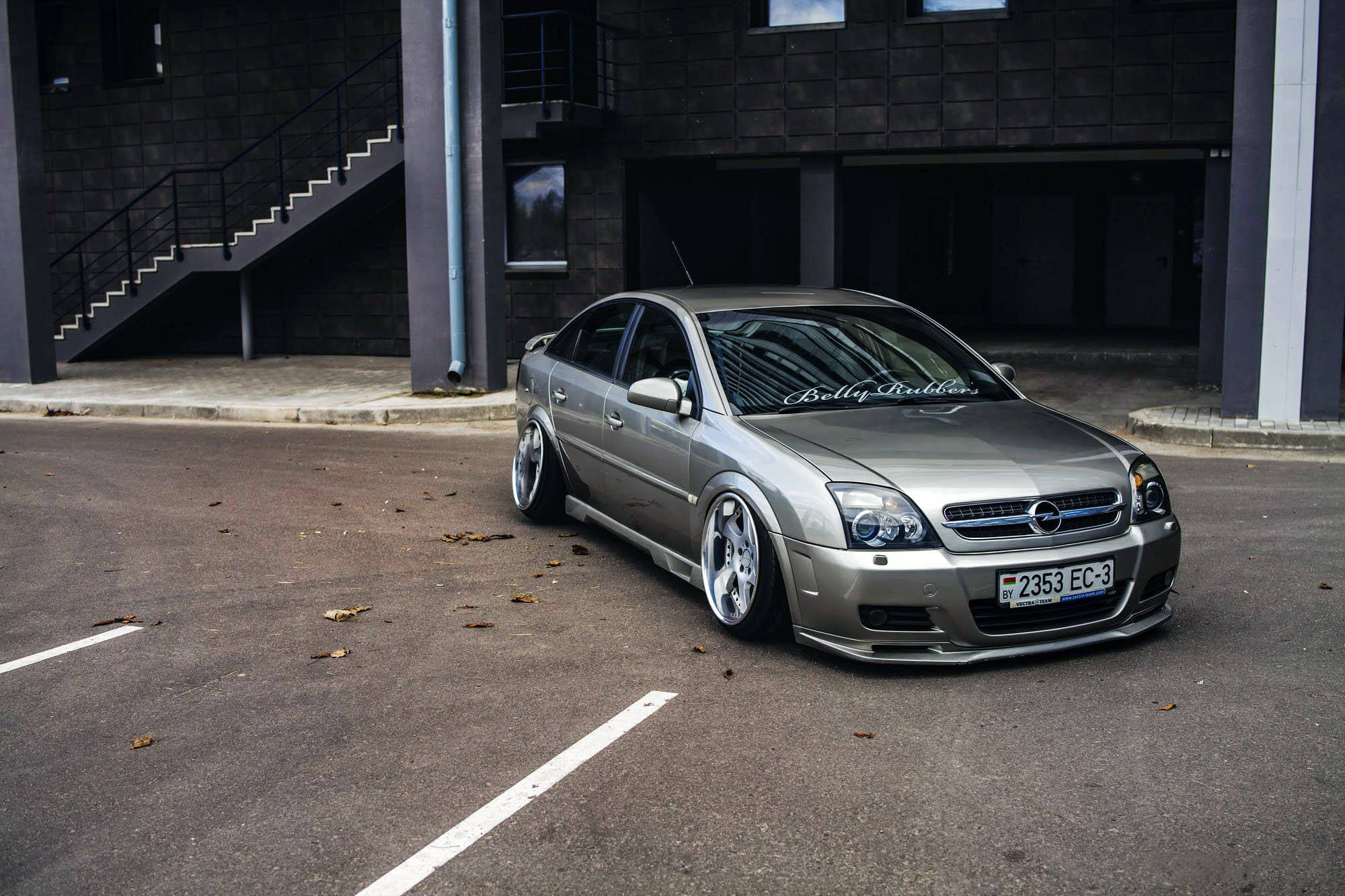 When looking for a project car, initially I was searing for Toyota Celica, but not finding a good example I went and bought an Opel Vectra C with a GTS badge on it. The car was powered by a bulky diesel engine and had no options, just the basics. After thinking about what I got, I decided that I was too young for a diesel engine, and started searching for a different Vectra with some better options. So soon enough I got a different Vectra GTS with tons of options and the best engine available – 3.2L V6, petrol of course.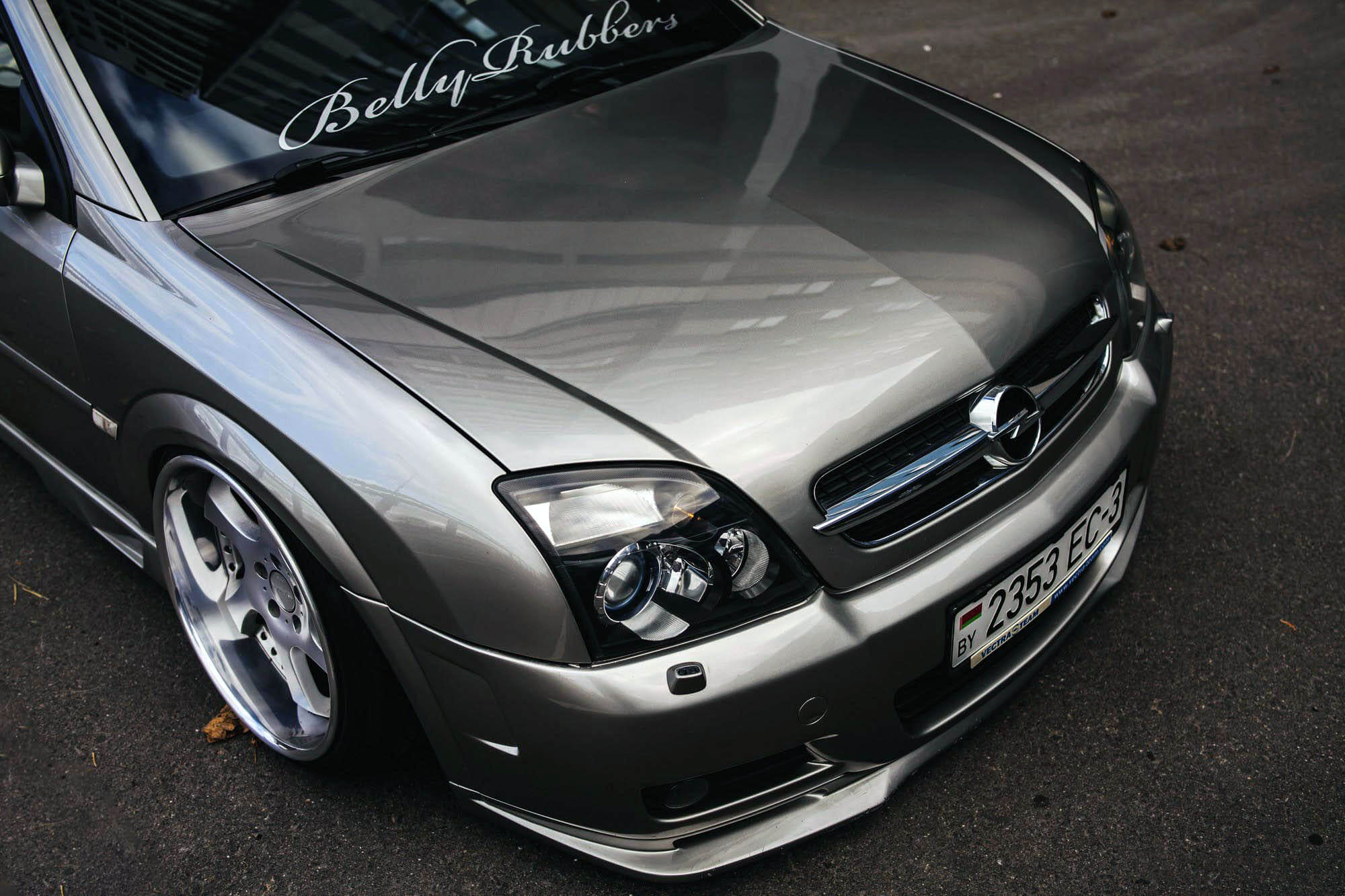 All my cars are kept in perfect technical and visual condition. And when comparing a simple Vectra with the GTS model – you can clearly see the sporty lines and aggressive character. It gets even better when you get inside of one, turn the key and hear the growl of the massive V6 engine. The power output is nothing spectacular, but those 164 kW will surely cheer you up.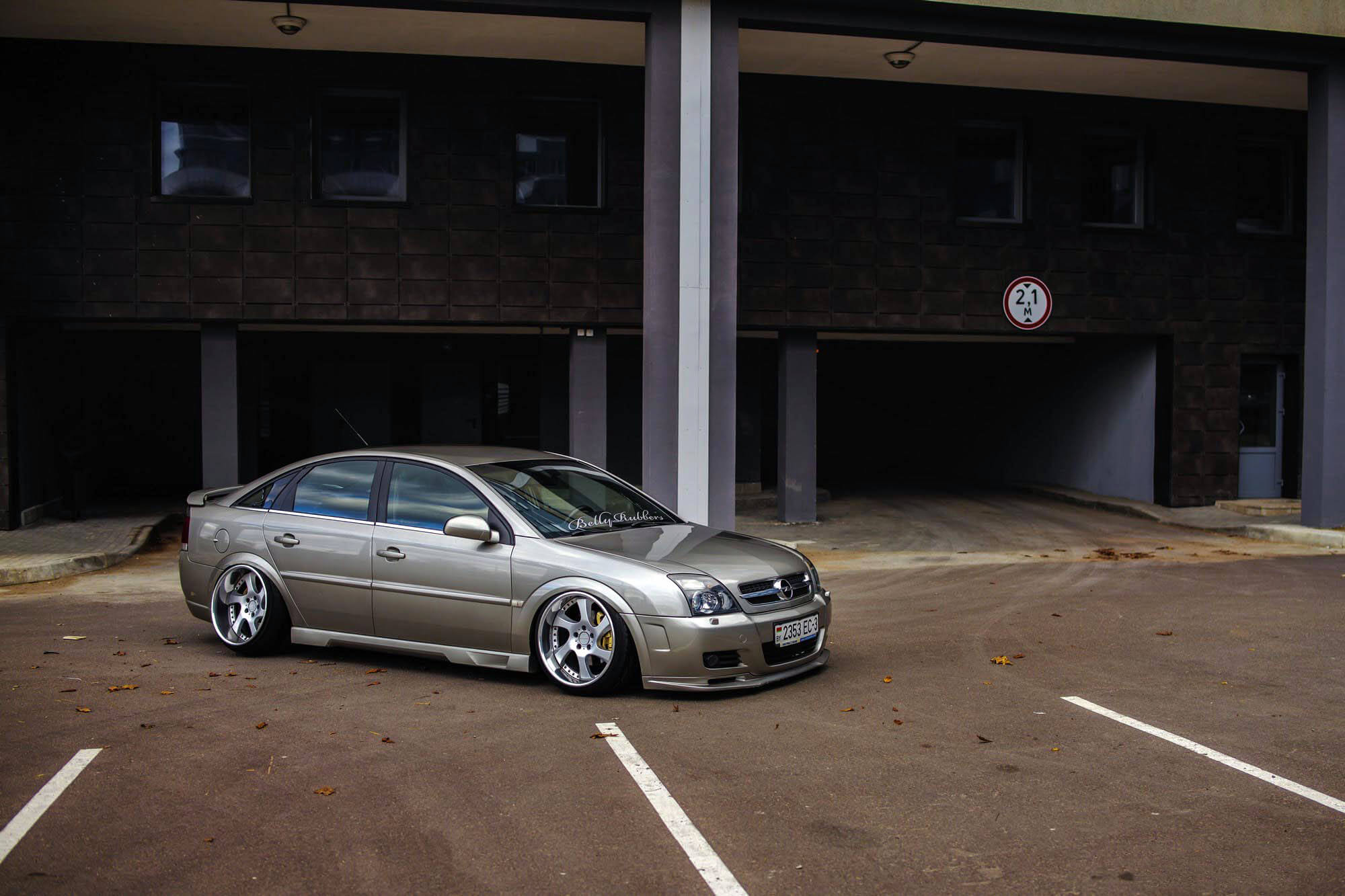 I live in a small town, so Stanced cars are really rare here, thank god I have the internet, it is what brought me into the Stance culture. Initially, I was afraid to modify the Opel, it did take me some time to make the decision. A lot of people think that Stanced car is impractical and totally stupid, but for me – the car is not just meant to travel from point A to point B. It's more of Lego, just for grownups. Stance for me is almost like art, and art for different people means different things.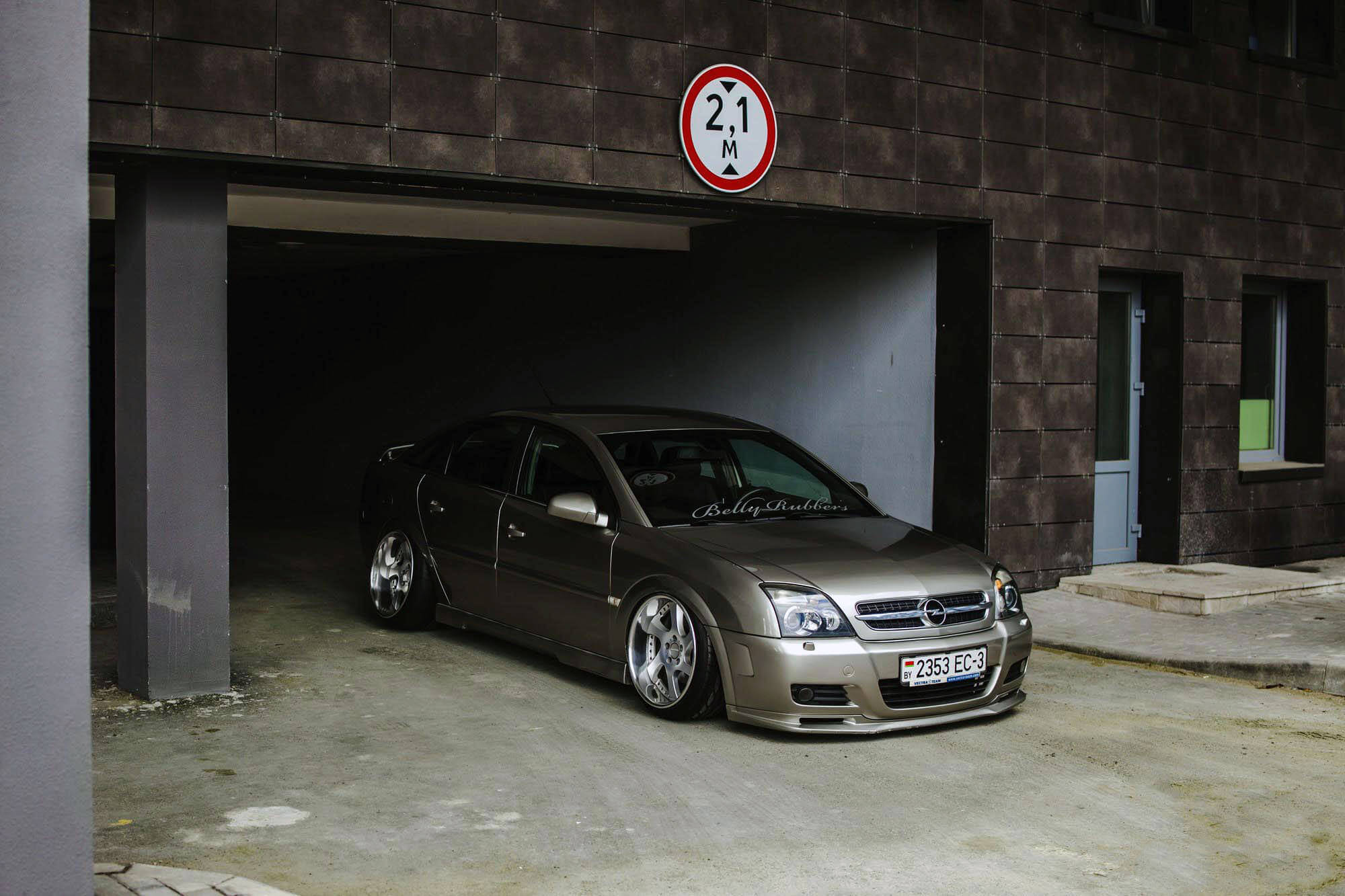 Roman started with AME Shallen WX wheels in 8.5J up front and 9.5J in the rear. The wheels I currently drive on were initially welded by the factory that makes them. So in order to make the wider, I had to cut, disassemble, buy new lips and put it all back together. The end result made the wheels 10.75J wide up front and 12.25J in the rear. The job was not easy, but surely worth it.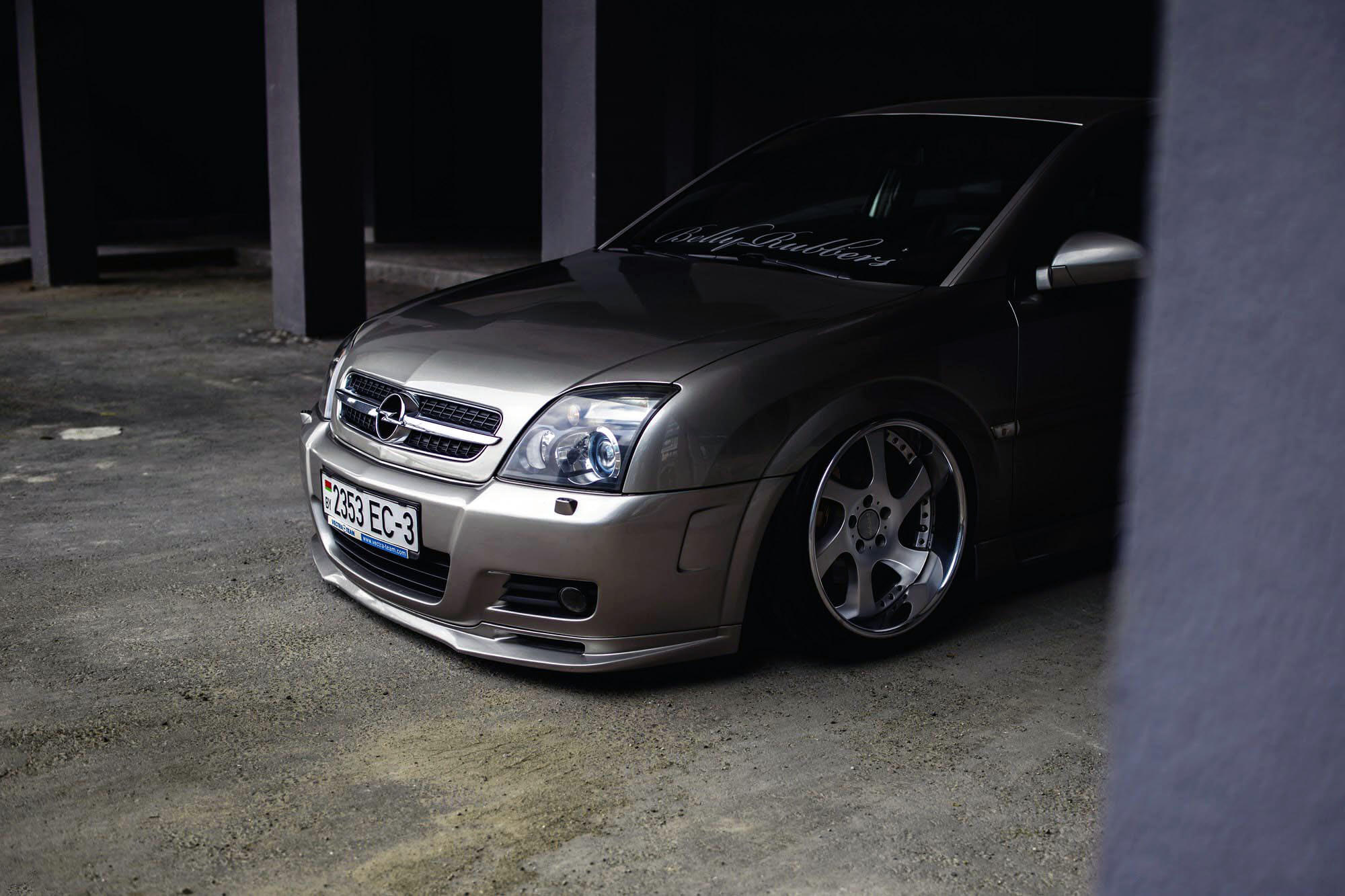 With the help of these wheels, the fitment changed from tucked to hellaflush. And for the lows – a custom air ride system was responsible. It is a mix of TA-Technix/KYB AGX struts with Universal Air Aero Sport and AirLift bags.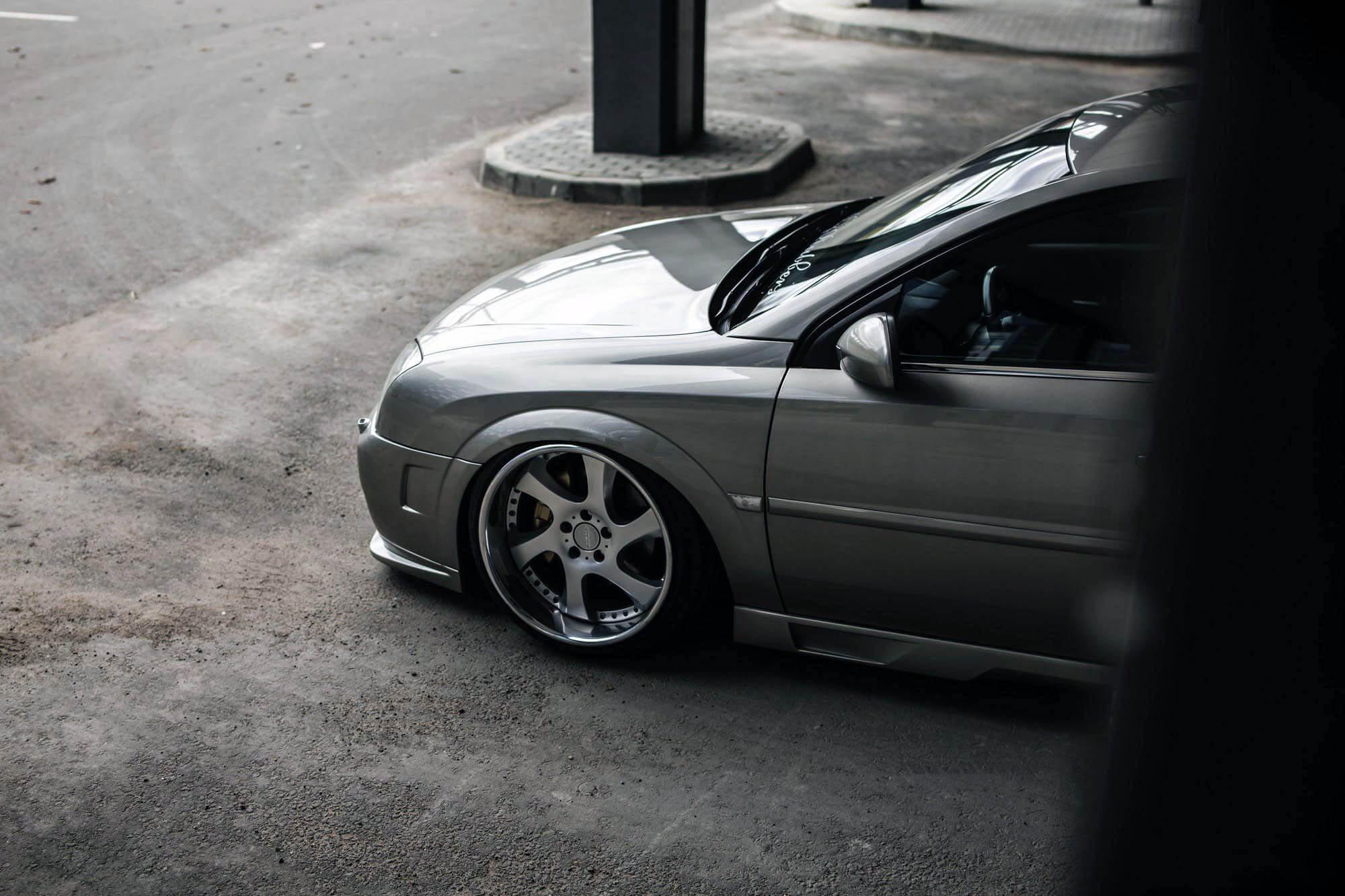 In every project there comes a time when you want to scrap everything and start over. And ideally – I would like to bring the car back to stock, sell it and start from scratch, just with a different car, but I think I'm stuck with this Opel, so the plan for next season is to add splitter all around, a few more lows.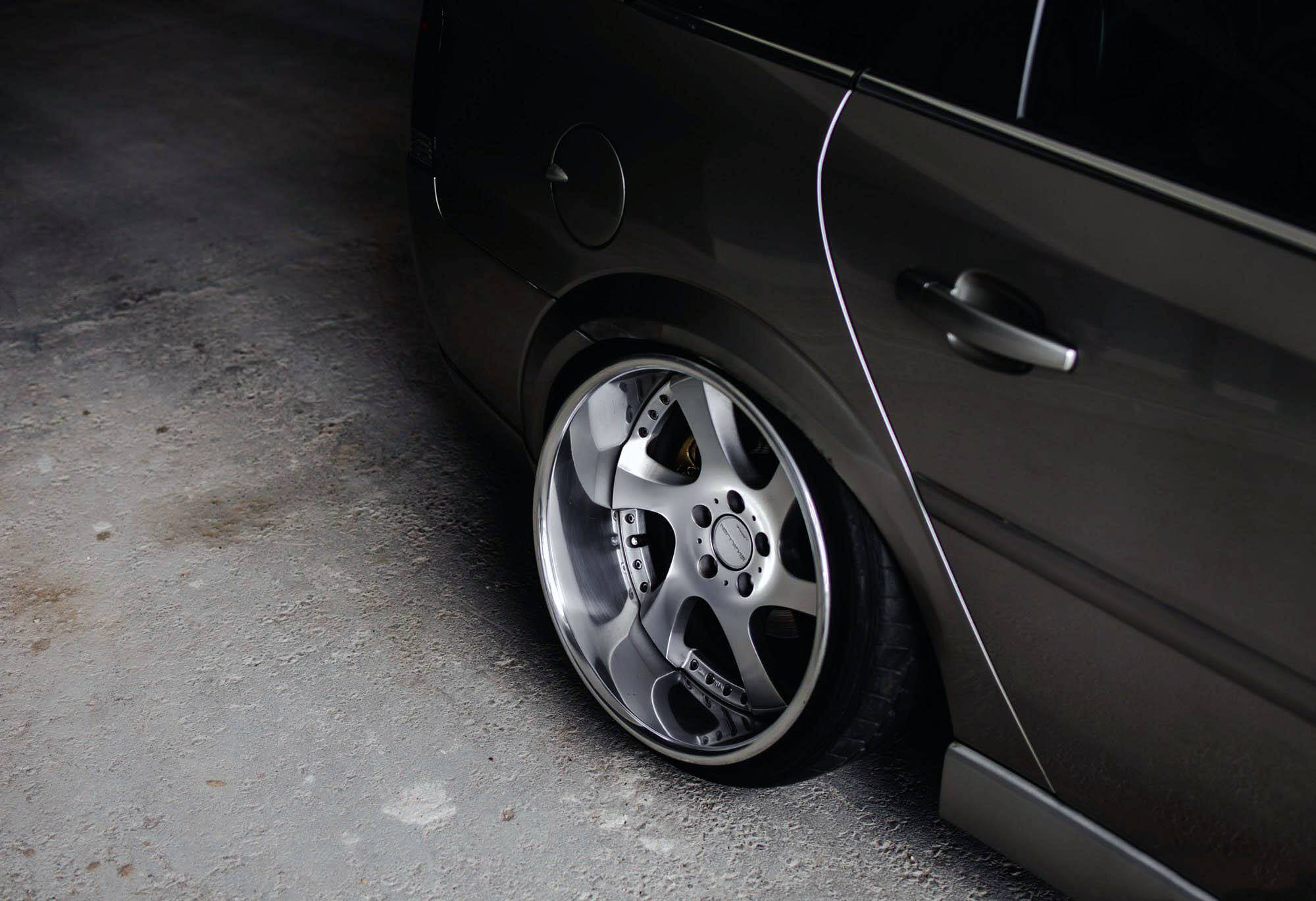 Spec list
Opel Vectra GTS
ENGINE
3.2L V6 164kW
Suspension
Custom air-ride setup based on TA-Technix/KYB AGX struts
Universal Air Aero Sport front, AirLift rear bags
Custom camber arms, camper at -5 front and -9 rear
Tyres
225/35 BFGoodrich G-Force front, 255/30 Dunlop SportMax rear
Exterior
Adaptive bi-xenon AFL
OEM Signum front grill
Irmscher front lip
Irmscher skirts
Irmscher spoiler
OPC rear diffuser
Wheels
Custom Enkei AME Shallen WX wheel in R19, 10.75J front and 12.25J rear