---
Low and wide racecar or air
2017-02-13
---
Extreme decisions leave marks in our memory. And this BMW E46 is a perfect example of extreme decisions, just take a look at that massive diffuser.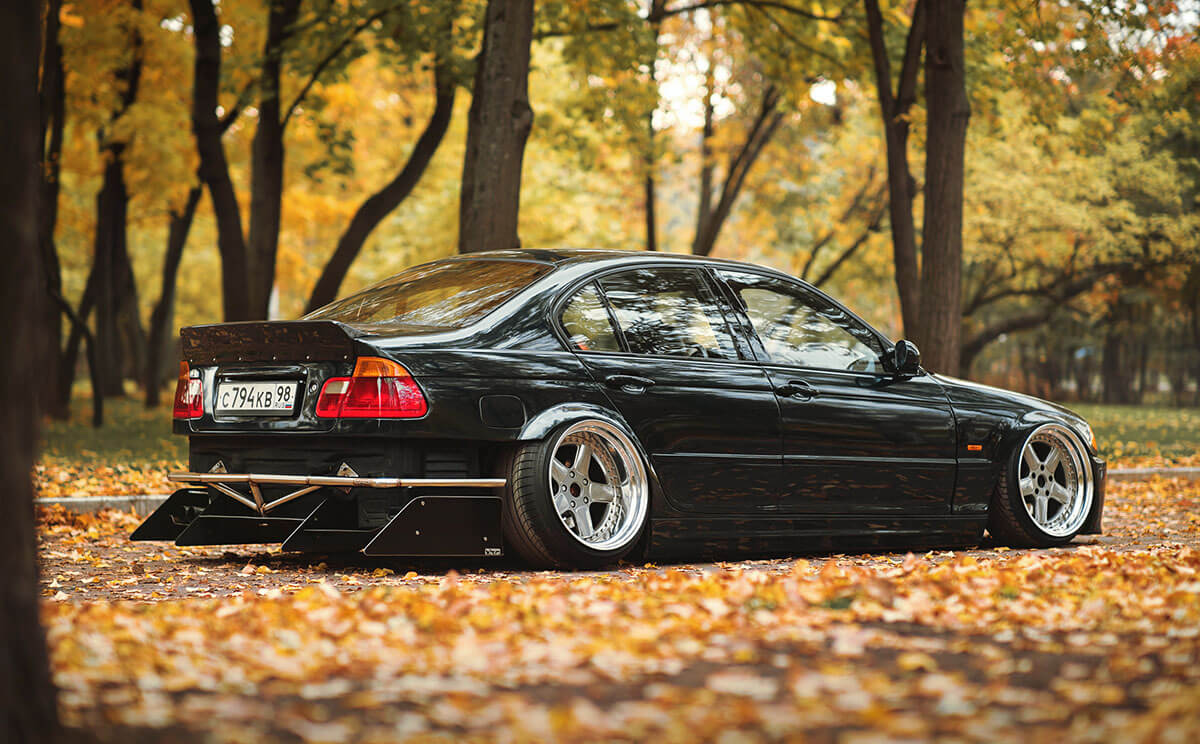 You can't ride the same road every day and expect something to change, the same it is with cars, you can't do things that have already been done a million times and expect people to look differently at you, and Dmitry knew that.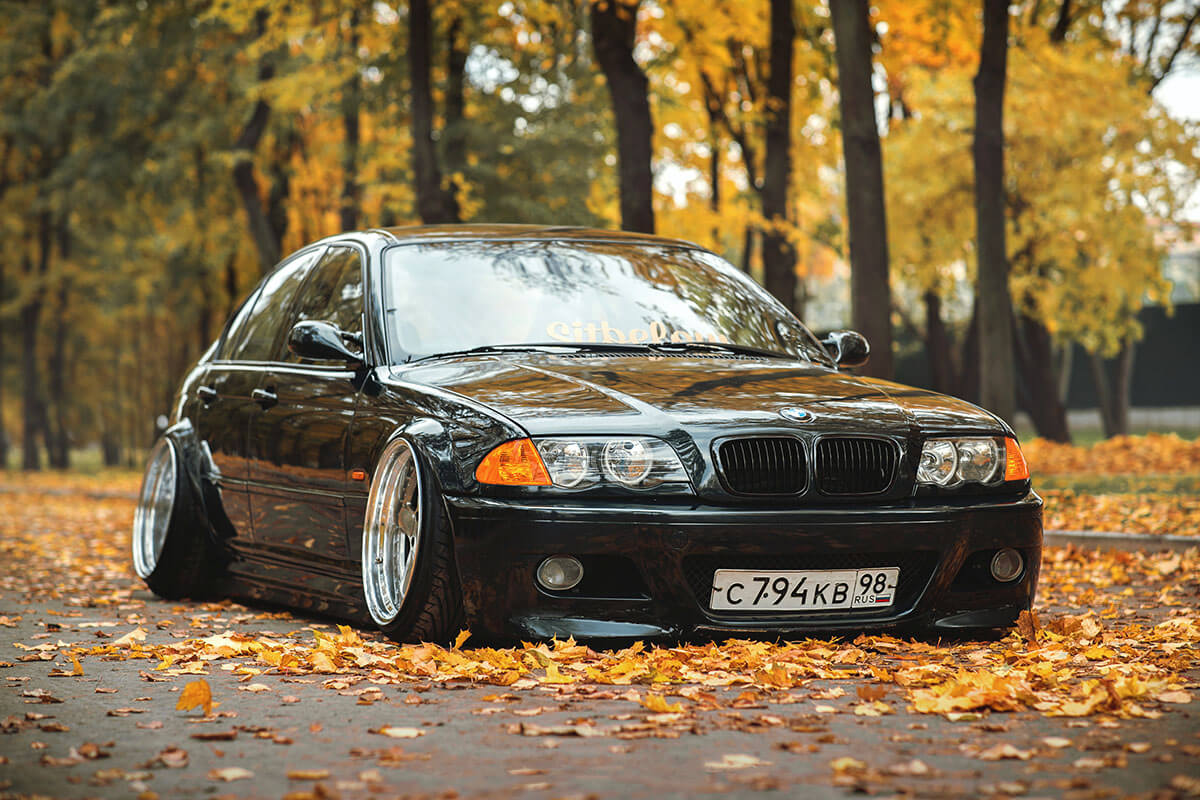 It took him quite some time to find the car style he wanted, and after finally setting on the style he got to work. He completely scrapped all the ideas he had in mind and came up with what we see today – and extreme decision.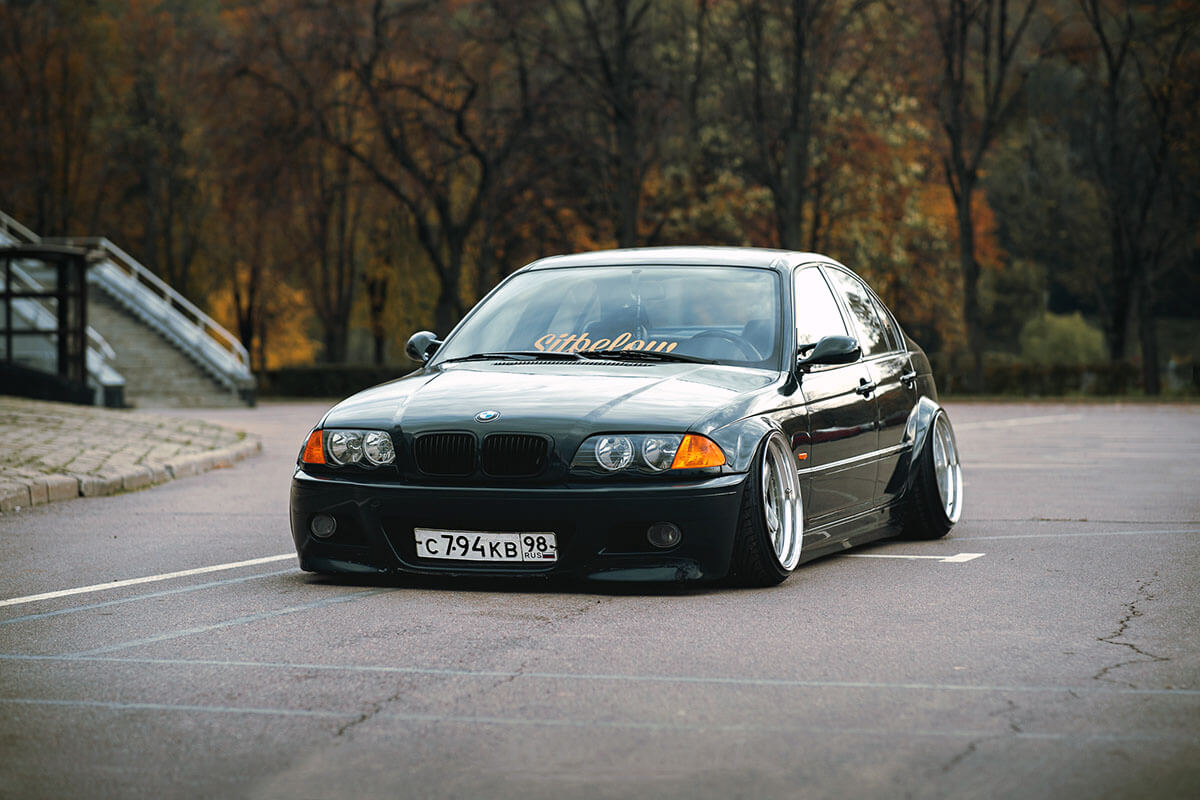 The car's most eye-catching element, of course, is the custom made diffuser entirely done by Dmitry, but it is not the only element. A lot of work is done on the exterior bodywork – rear arches were widened to fit the massive RX XD wheels, with 5.75J inch lip in the rear and 3.75J lip in the front.
The end wheel width is 11.5J with 215/35 tires up front and a massive 12.5J with 245/35 tires in the rear. The trunk also got modified, it was fitted with a duck tail spoiler. Also, an M-splitter was added to the front of the car.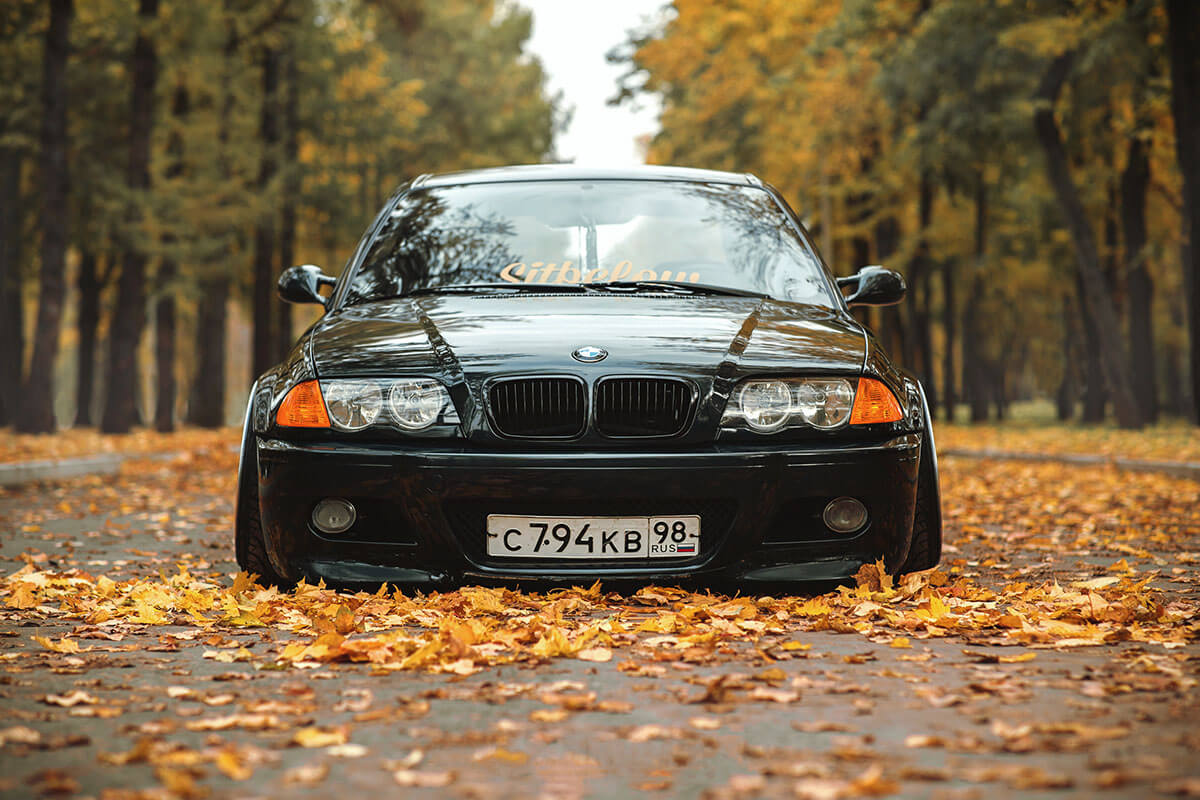 Everything in this BMW is a combination of great style in one great German body, and surely this is a great addition to Russian Stance scene. Most of the work was done by Dmitry himself, and this is yet another reason to look at this car as an art project. All this, of course, did not make the car feel less sporty, and even the addition of air ride made the feel much stronger. So we will surely wait for more updates from Dmitry because where there's one great idea there are more for sure.