---
Barely legal E36 Coupe with a V8 inside
2017-03-17
---
BMW E36 3-series is a common car to stance, in fact, it works with any time of tuning. Lots of space under the hood gives a lot of options for making the car faster, either by turbocharging or by doing a completely different engine swap. Same goes onto the suspension – the sky is the limit, with lots of different brands offering different kinds of approaches.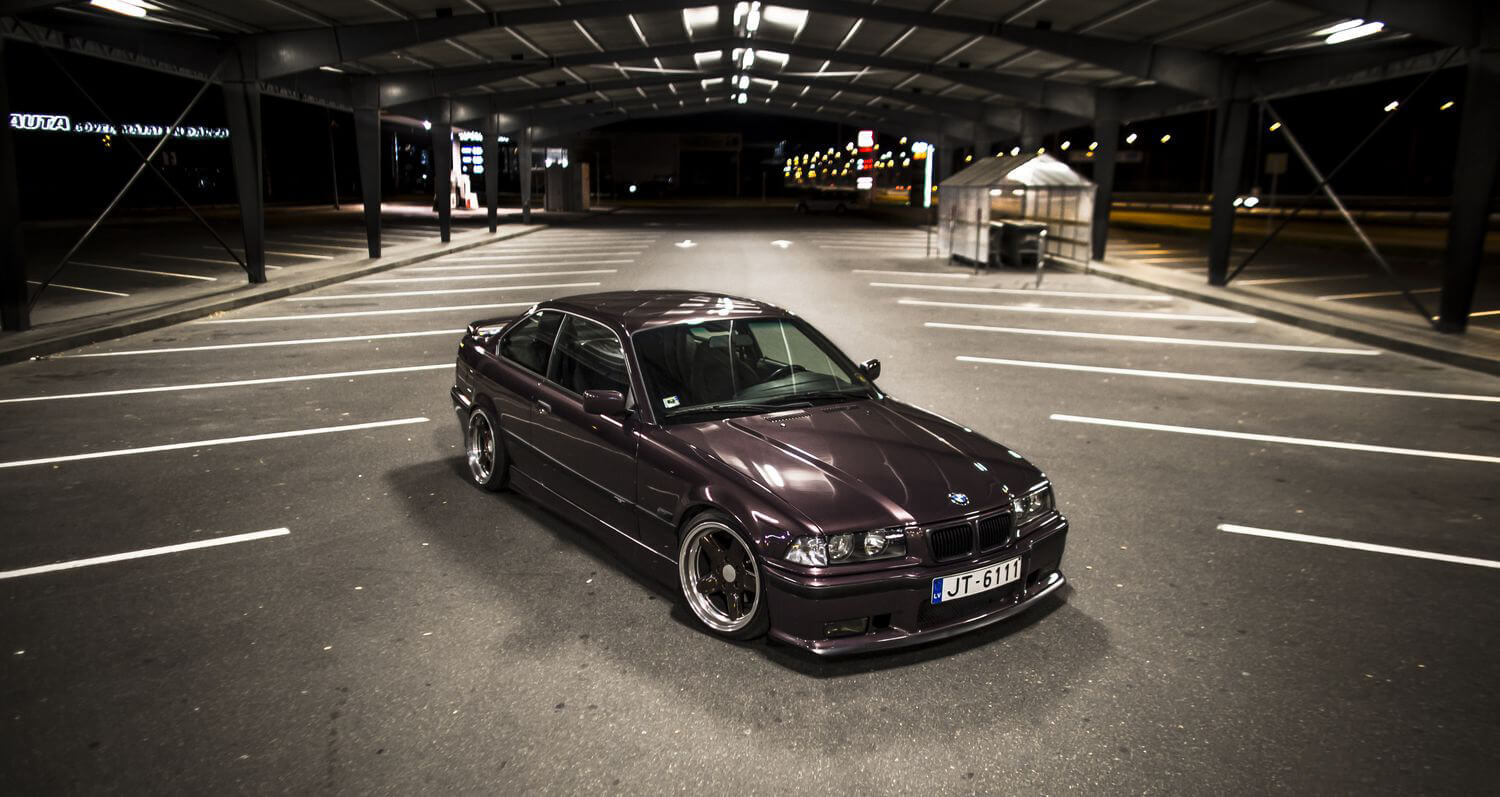 Our today's hero is not only into stance culture, he is more into building, maintaining and seeing the final result of a project car.
Raimonds lives in Jurmala, Latvia, after studying Law he is currently working as a fireman, but as he told us – doing one job won't bring you money, so he got another one in the security sector.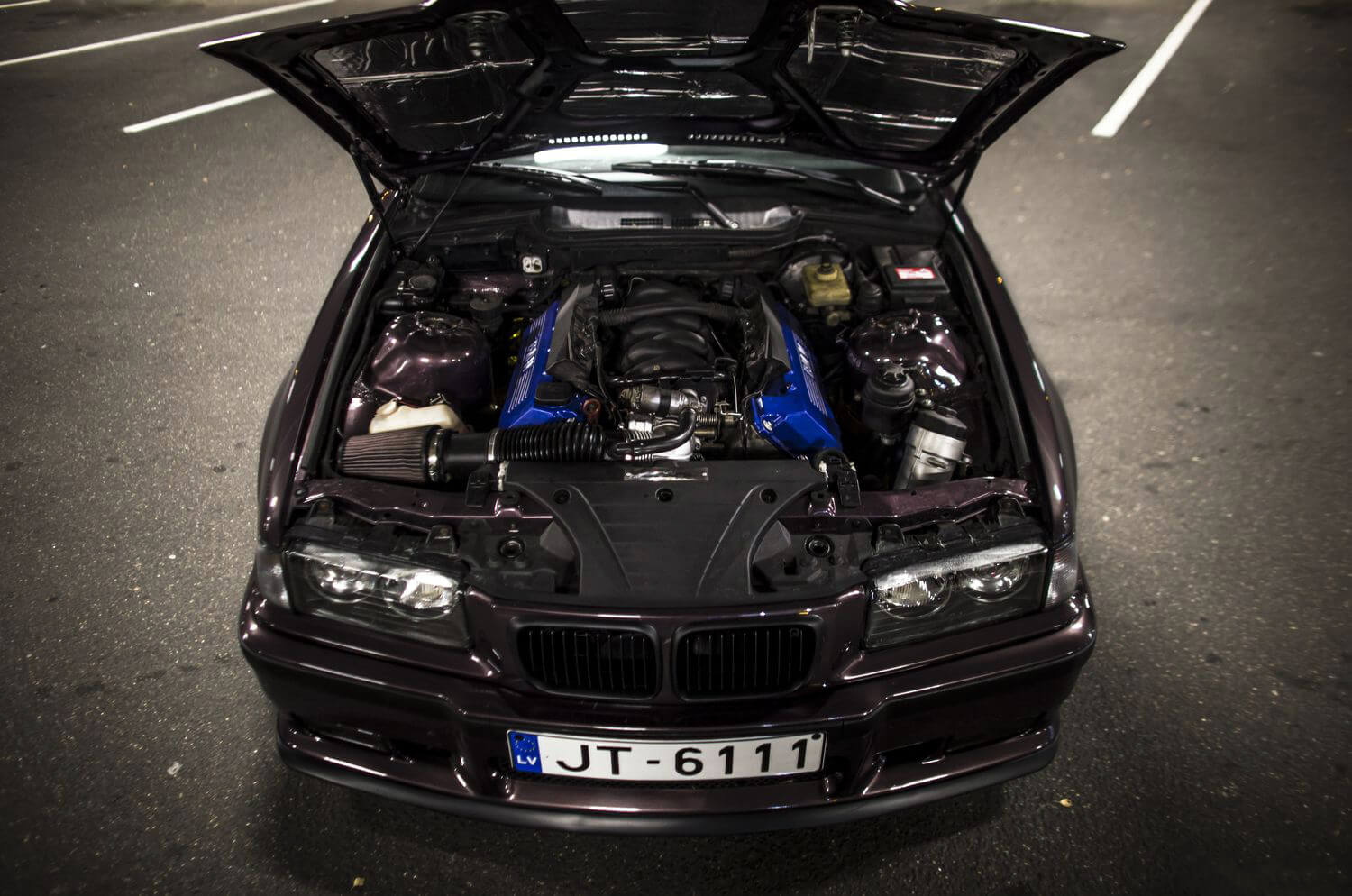 Raimonds is one of those guys, to whom a car is not just a piece of heartless metal, all of his cars were brought to perfection, no matter if it's a new or an old car.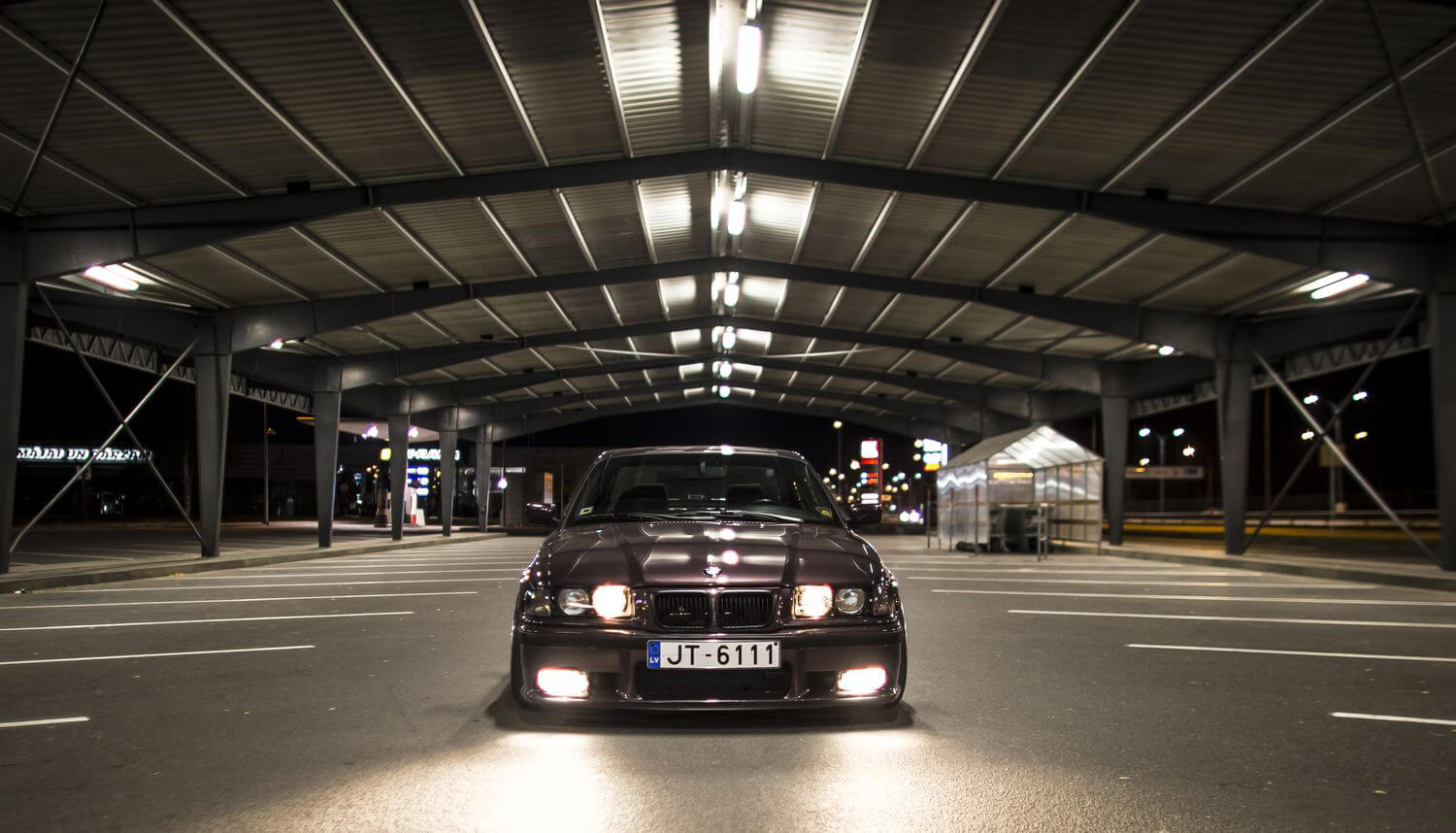 The tuning adventure started the same as for most of us, thanks to the Need For Speed series games. My first car was a Mazda, it doesn't matter which one It was, all you need to know is it was old and I was young, first mods I did were neon lights and stickers all around the car. Stupid I was. But as I grew, my taste for modifications also grew, this is when I met the BMW brand.
Originally the car was bought for my wife, 1.8L engine under the hood, but with a factory M-Tech and an Individual package, it was a combination I could not refuse.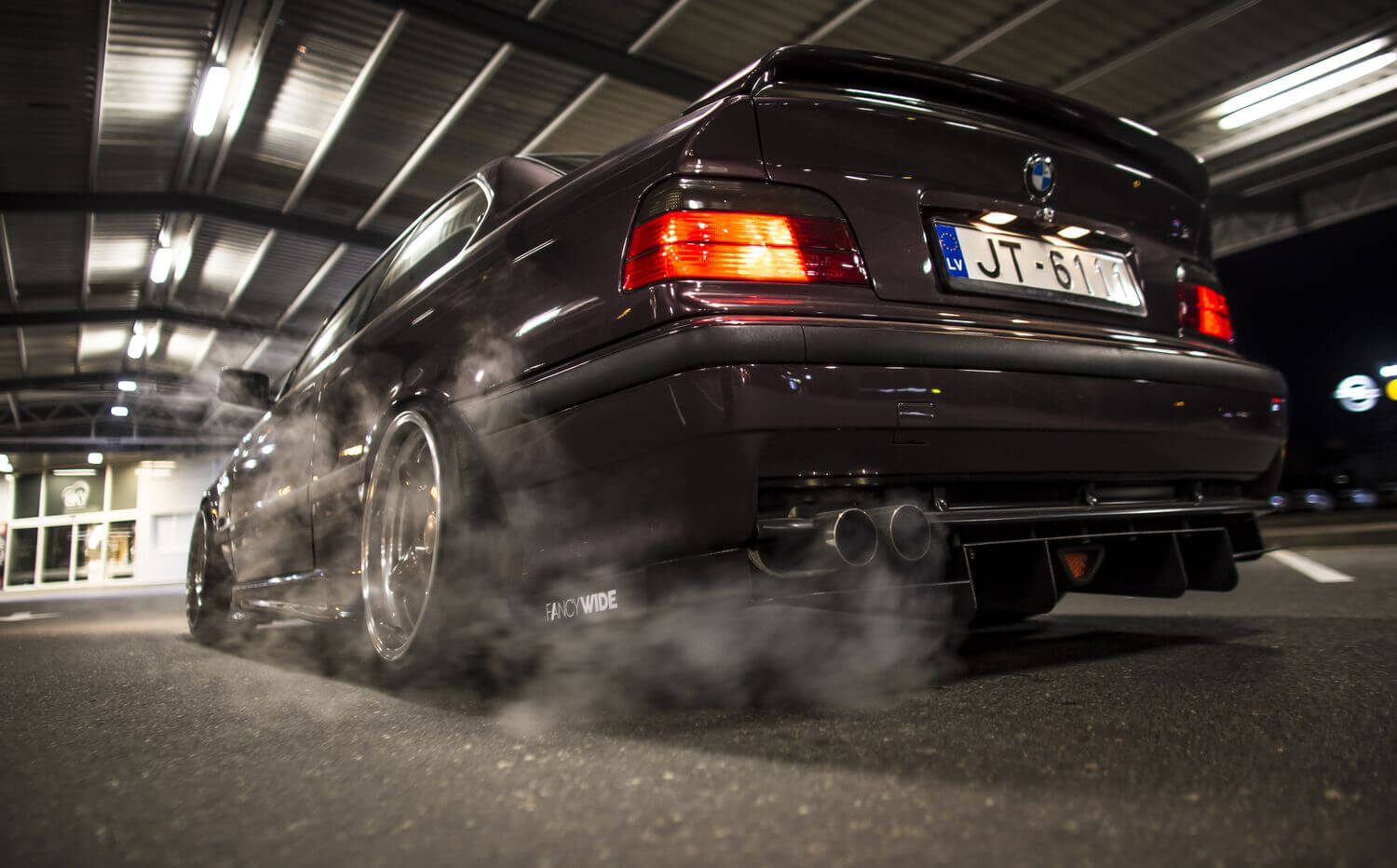 There were mostly no plans for the car, only to change the engine to a 2.5L one, but you know how it goes, one thing leads to another. So next - the exterior took a hit, car body was repainted in E46 M3 Individual color and restored and custom assembled were AC Schnitzer wheels – plan was to do everything differently from the already accomplished projects.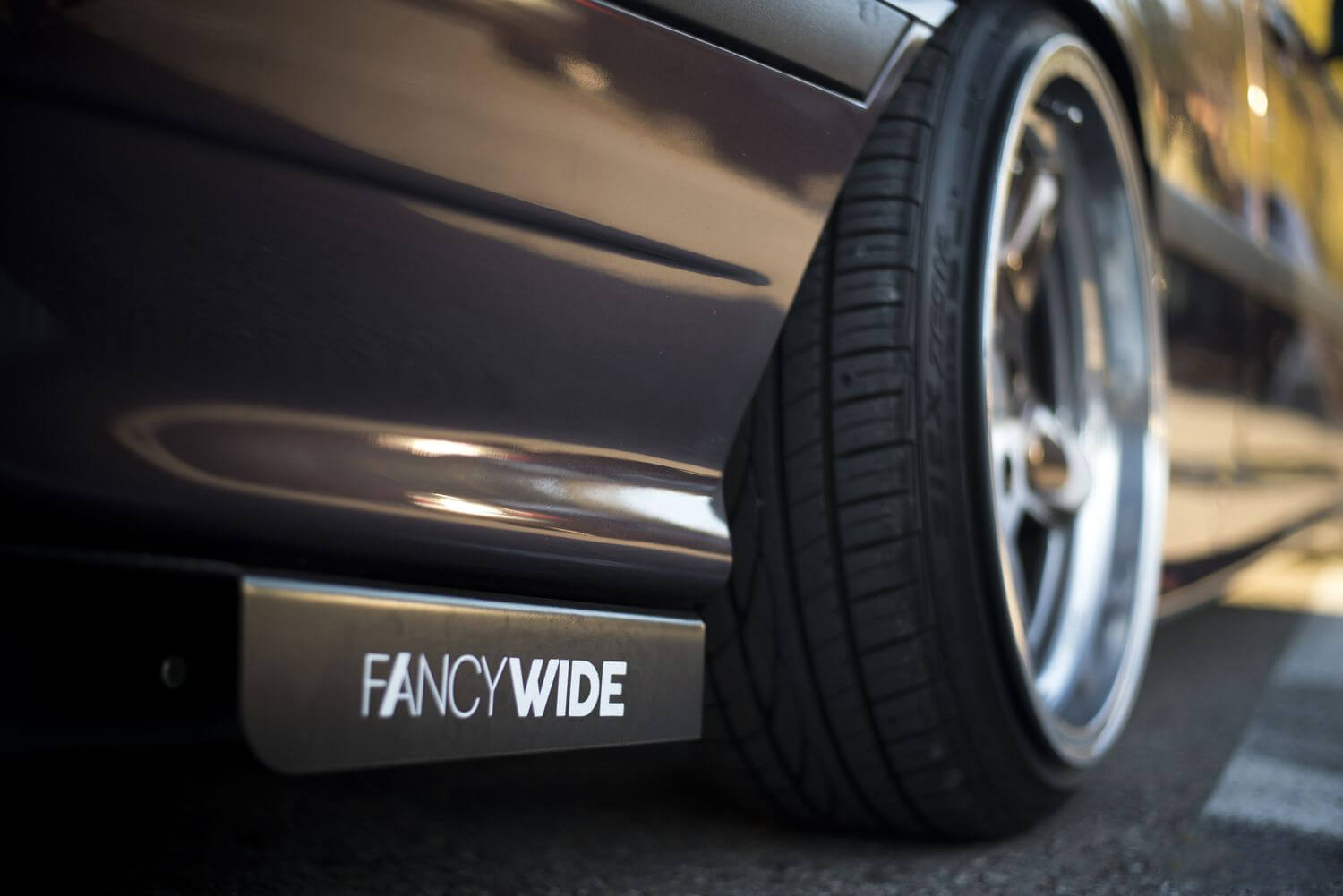 In Latvia – there is a movement called Street Legal, it's something along the lines of powerful, street legal machines that you can still use on the public roads without fear of being impounded by the Police.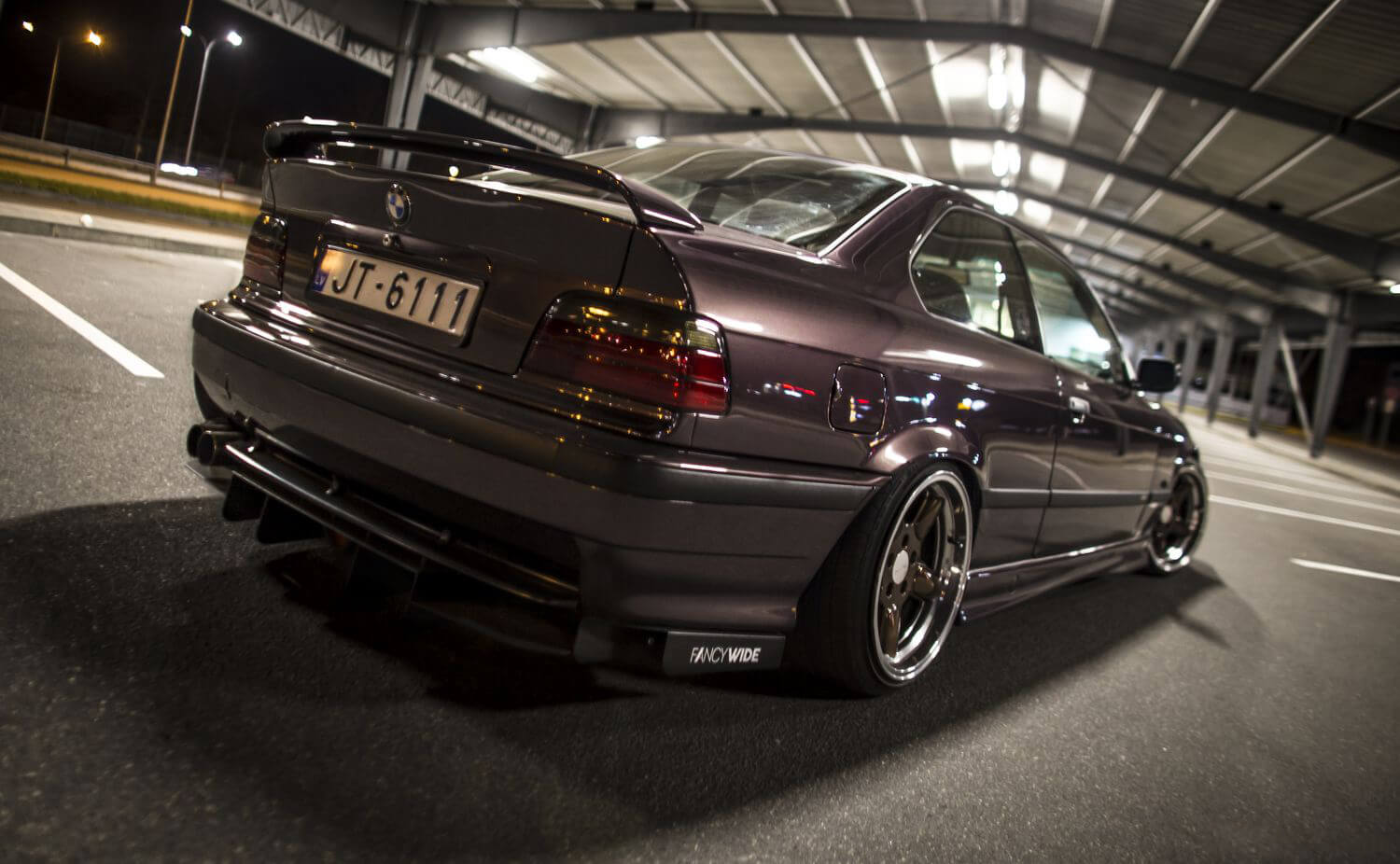 The car traveled through a lot of shops, someone painted someone assembled the suspension, but for the engine – responsible were guys from Driftdarbnīca, since they had already assembled cars like this and made them legal for the public roads, which is important to mention – not so easy to do in Latvia, due to strict engine swap laws.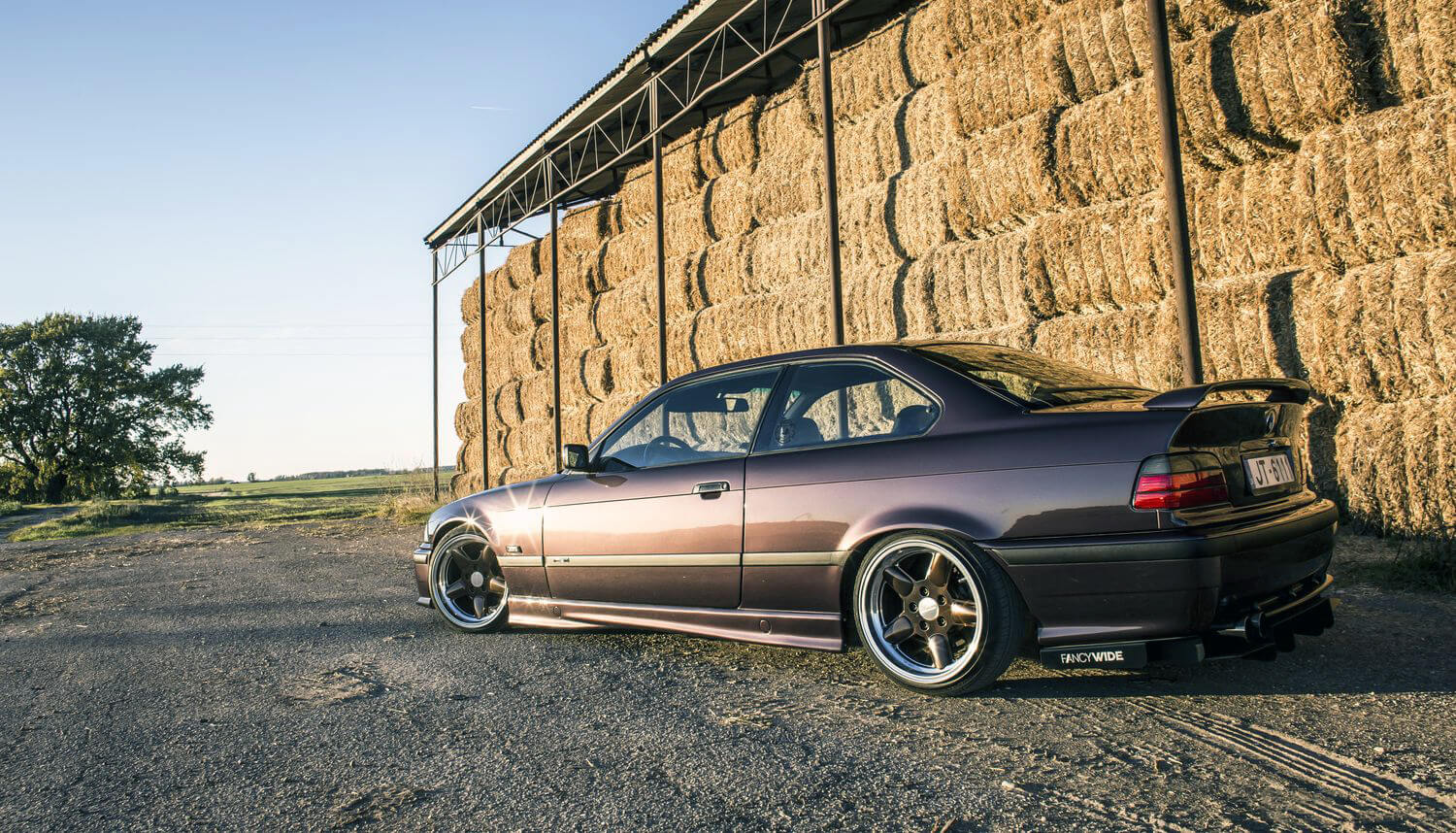 Everything was redone, starting with the drivetrain – all of the rubber was replaced by polyurethane, coilovers were fitted, and a refinished LSD 3.73 diff was installed. The engine of choice – M62B44, a 4.4L V8 monster. The cooling system was retrofitted from an E36 M3, all of the plastic bottles, fittings, pipes – everything was replaced with new parts. Custom made exhaust was built, ZF R6 5 speed gearbox fitted to the engine with the help of a custom CNC adapter. E39 M5 clutch and a solid flywheel weighing only 7kg was also installed. The driveshaft was also modified from an E38 750i V12 model, custom sump and engine mount were needed to make everything fit. Lastly - Vader interior was found and fitted.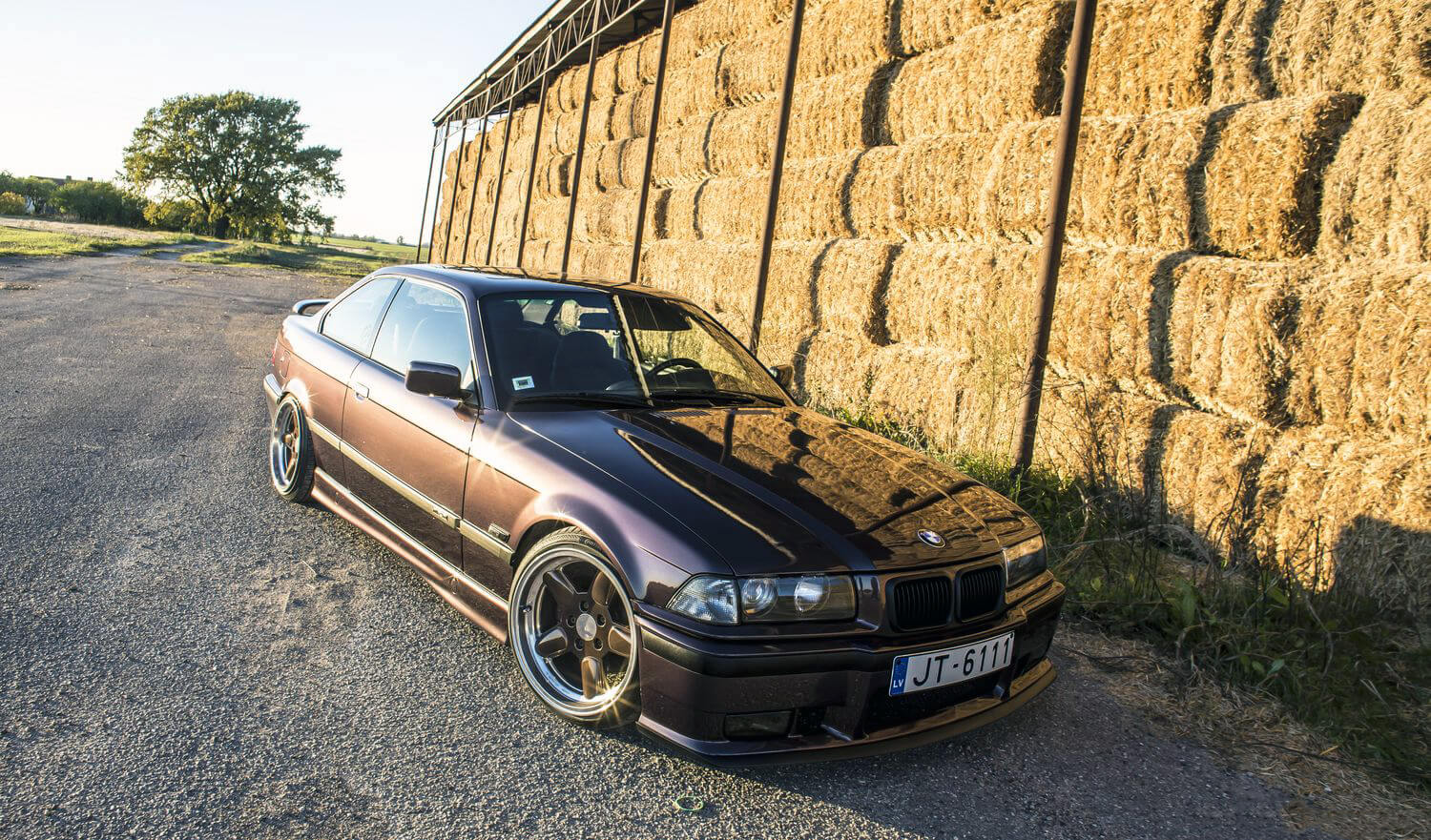 In plans – is a custom air ride setup and new wheels, as for now – enjoy the project the way it is, and we will update you when there is more to show.