---
Mint green MK2 Jetta
2017-01-18
---
On a warm winter evening, somewhere on the pages of social media, I stumbled upon this green marble. A two door VW Jetta MK2 with a custom matte paint job. A few weeks later I got in contact with the owner – Roman Kapustin from Russia, and this is his story.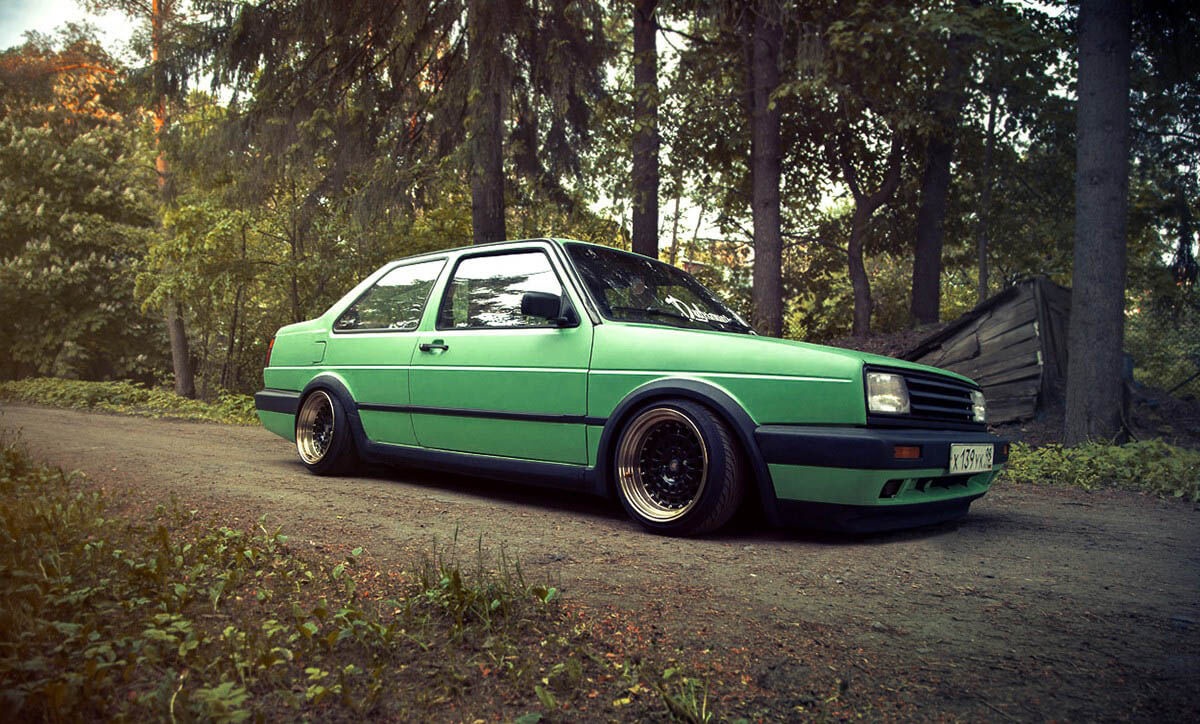 The car was bought two years ago and is used as a daily driver. Upon buying, the condition of the car was rough, but nevertheless, the new owner loved it, and in his hands were planned for a great makeover.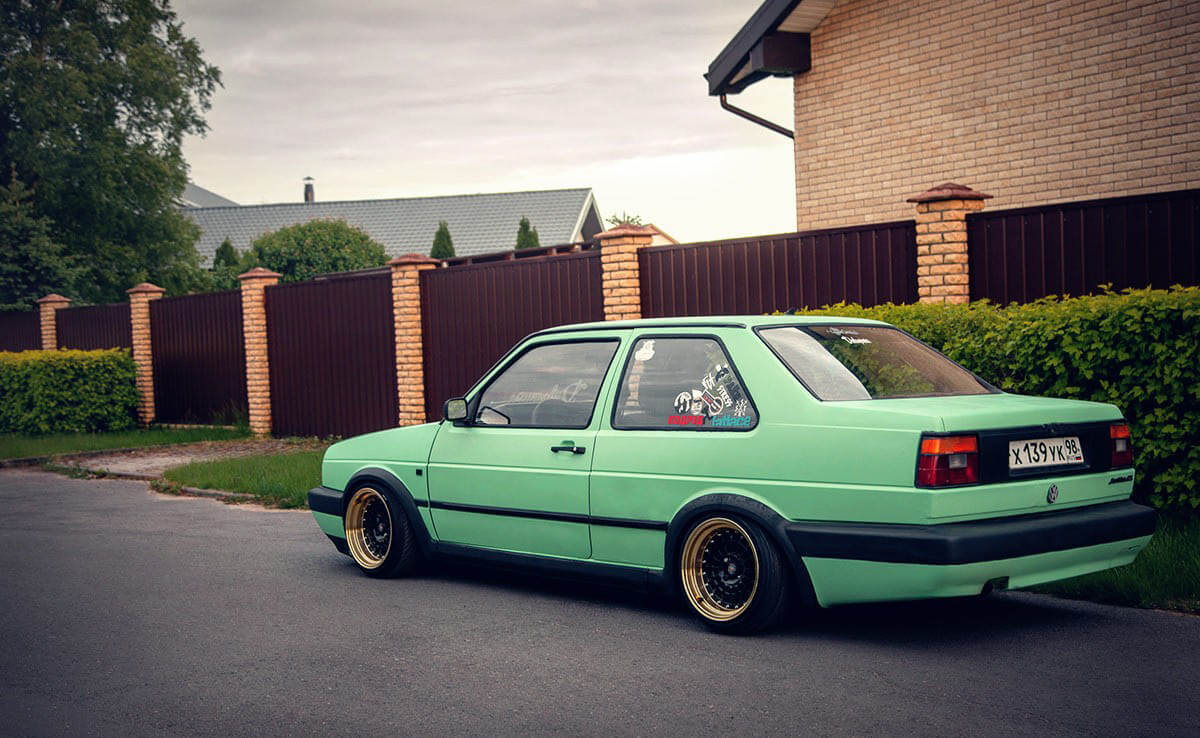 The car's body was fixed of all the issues and the exterior got the love it needed. This is where the Stance began.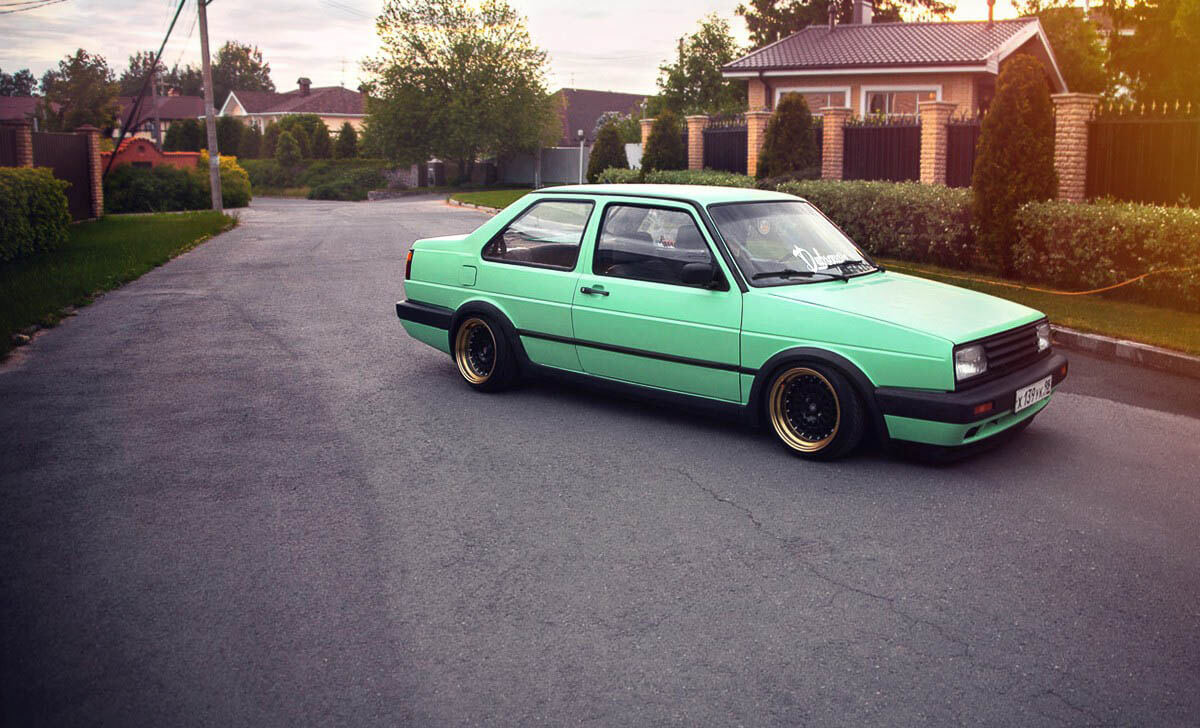 The car got lowered statically on JOM coilovers, a front badge-less grille from Mattig Tuning was installed and VW GTI plastic was fitted all around. Wheels are a knock-off model of VIP Modular VSX210, specs are R15 8J ET0 all around. The car is rattle-can painted in matte light-green color.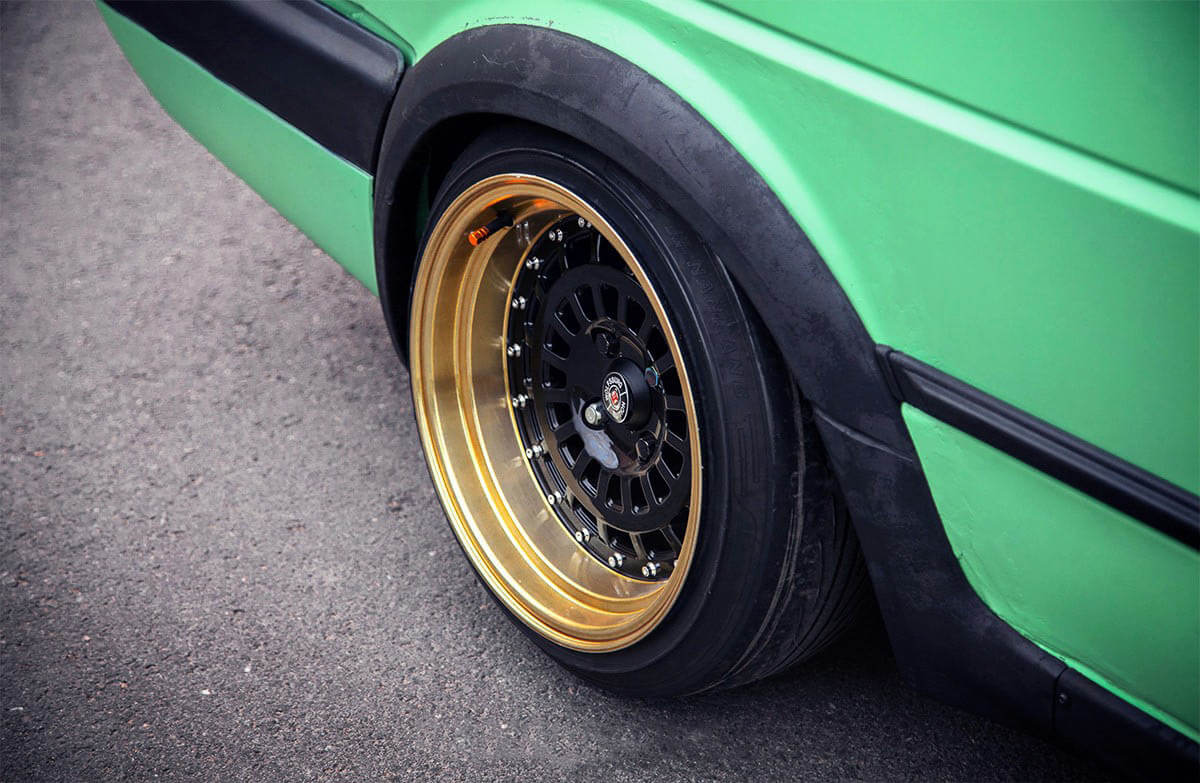 There are many opinions on the Stance culture, but one can surely say that fitment is the most important spec in Stance, and on this car, fitment is spot on.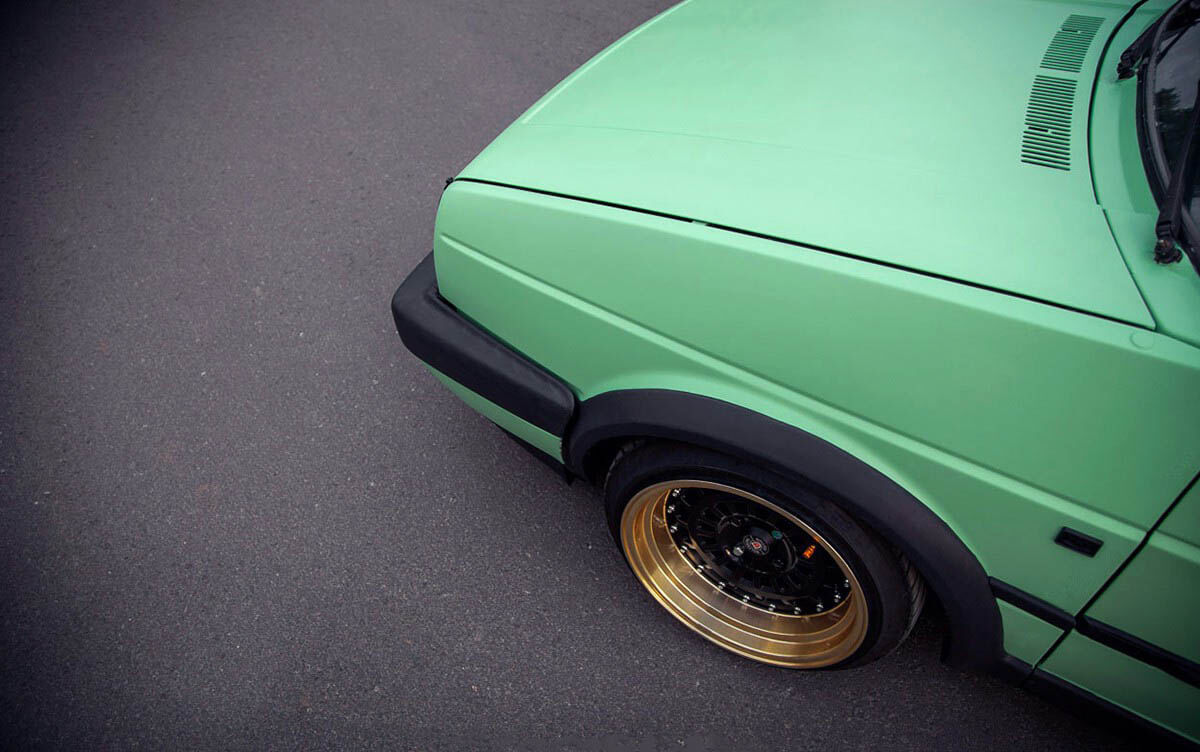 So this is the story of Roman and his MK2 Jetta, and to finish it off I'd like to quote Roman's words: "You can drive an old car and get attention from the people on streets, and all this – without major investment. Experiment, and try something new, find your own path to success".