---
A car with an airplane past
2017-02-02
---
Today we will talk about the not so common Stance scene member, but in this case – a perfectly executed one, Saab 9-3 on air ride suspension.
The owners – two brothers, Timur and Elnur, both born in Moscow, Russia. As one of them told us – Saab in my life appeared unexpected, one day my brother showed me an advert and I instantly remembered my childhood, all of the pictures in magazines, comparisons with airplanes and stunning design. After a look-over of the car, a decision was made, and the car was ours.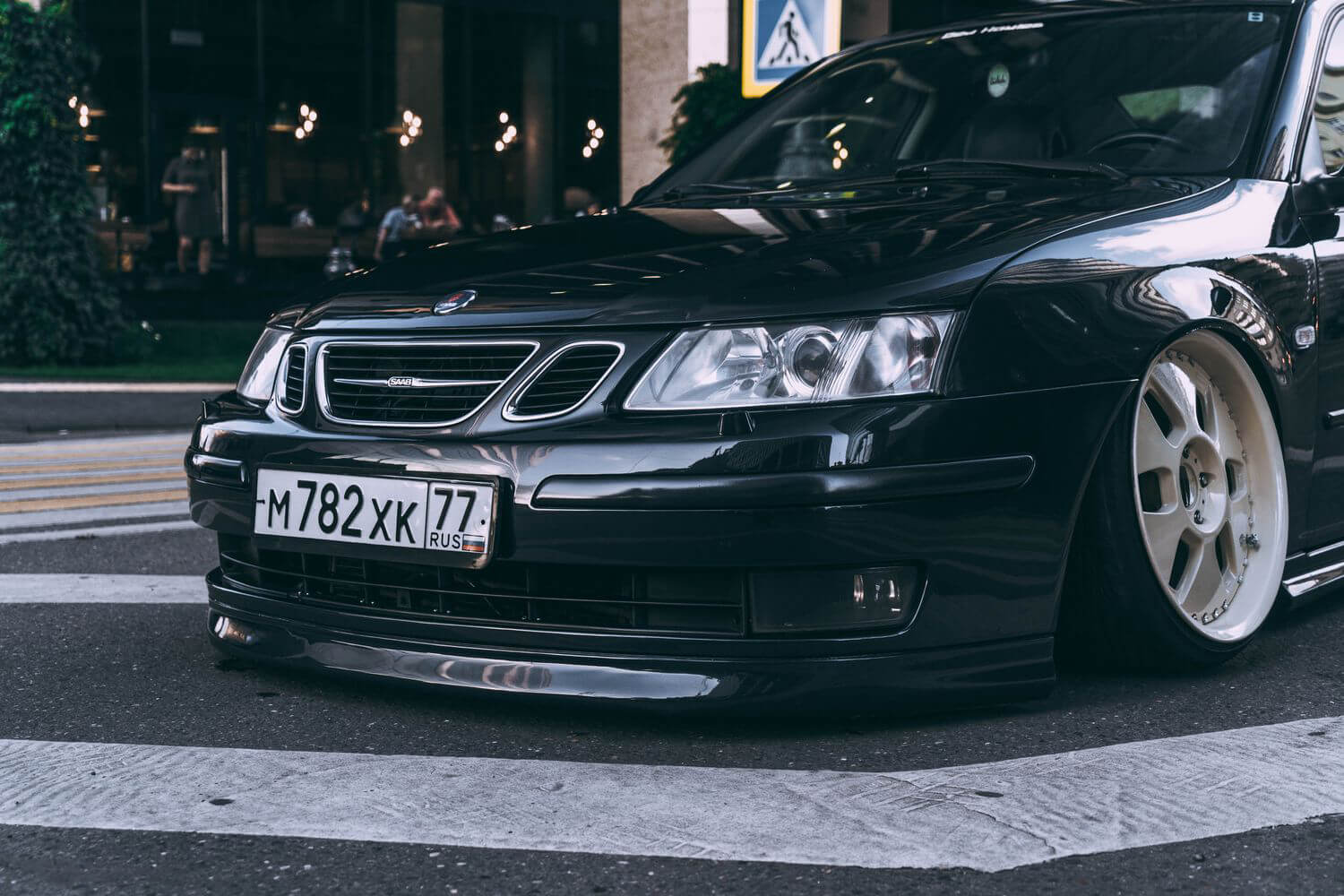 After the purchase, it did not take long for Elnur to visualize how he wants the car. He knew that Stance style will fit the car perfectly, and will look exactly how he wants it to.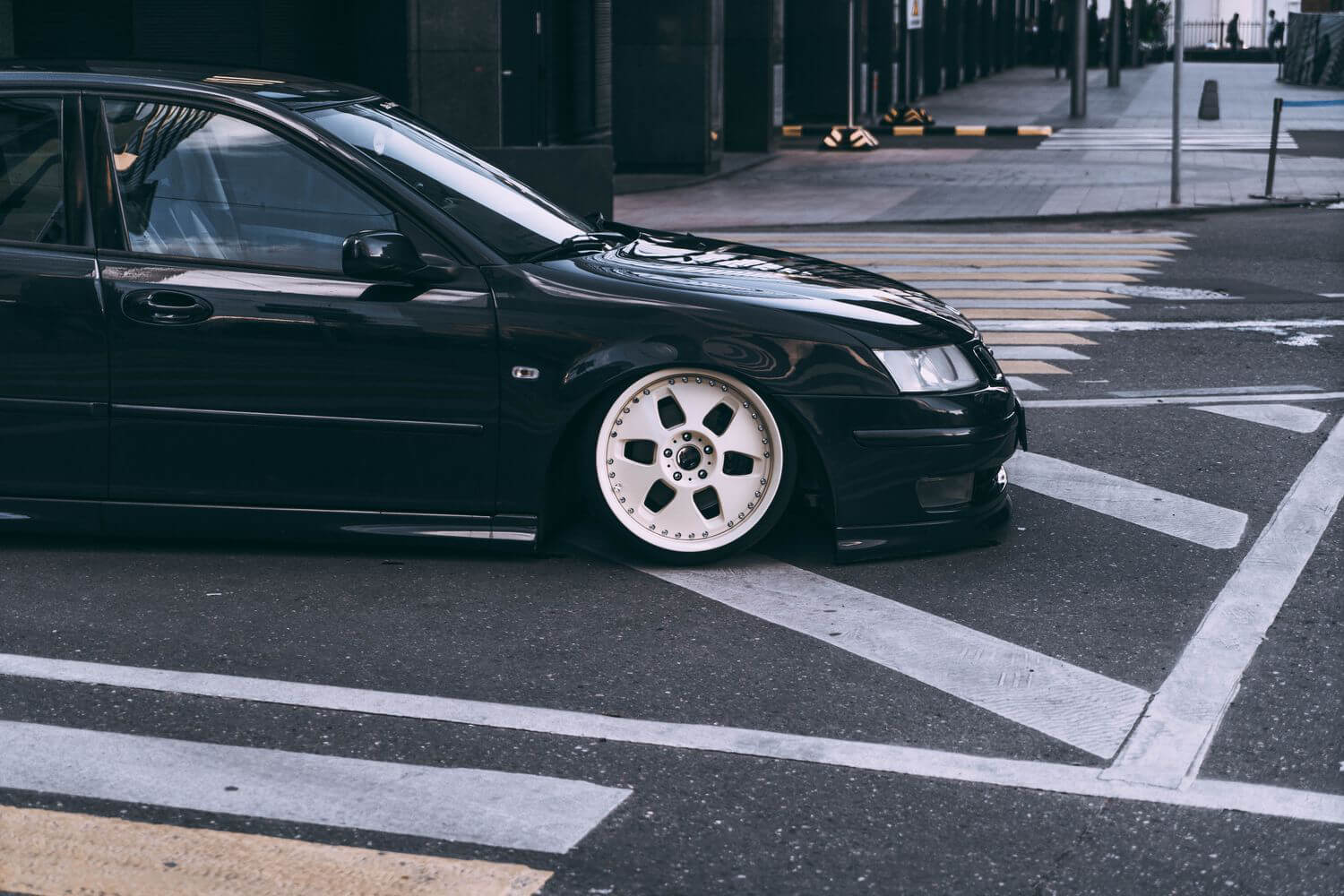 The plans were to lower the car statically, on coilovers, because it's how it is meant to be done. I planned on lowering it to the point even the bravest air ride enthusiasts weren't aiming for.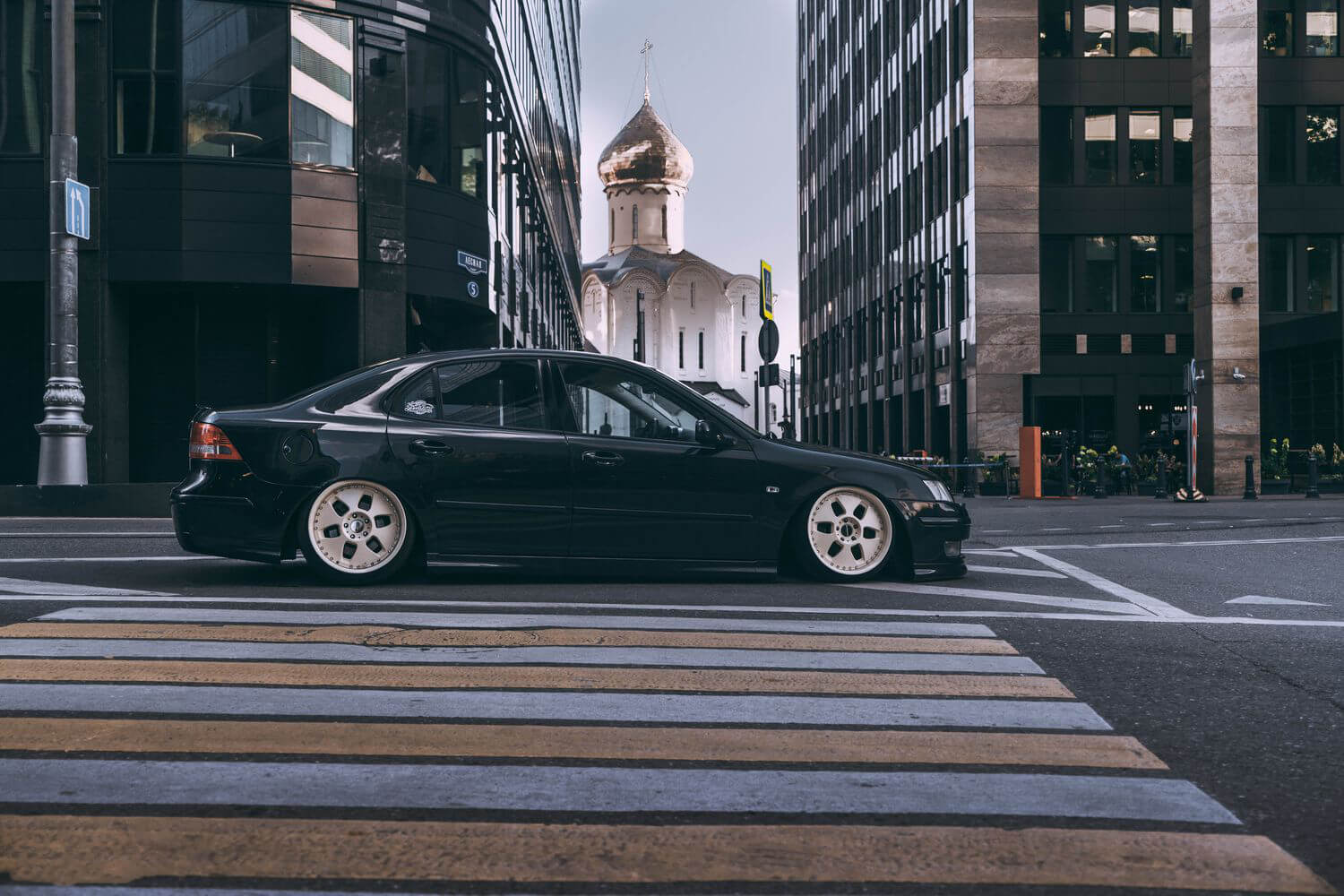 When speaking about the exterior of the car – a lot of work was done for it to look as good as it is now, but of course, most of the work was done on a fully custom suspension, which had many iterations while it achieved its final form.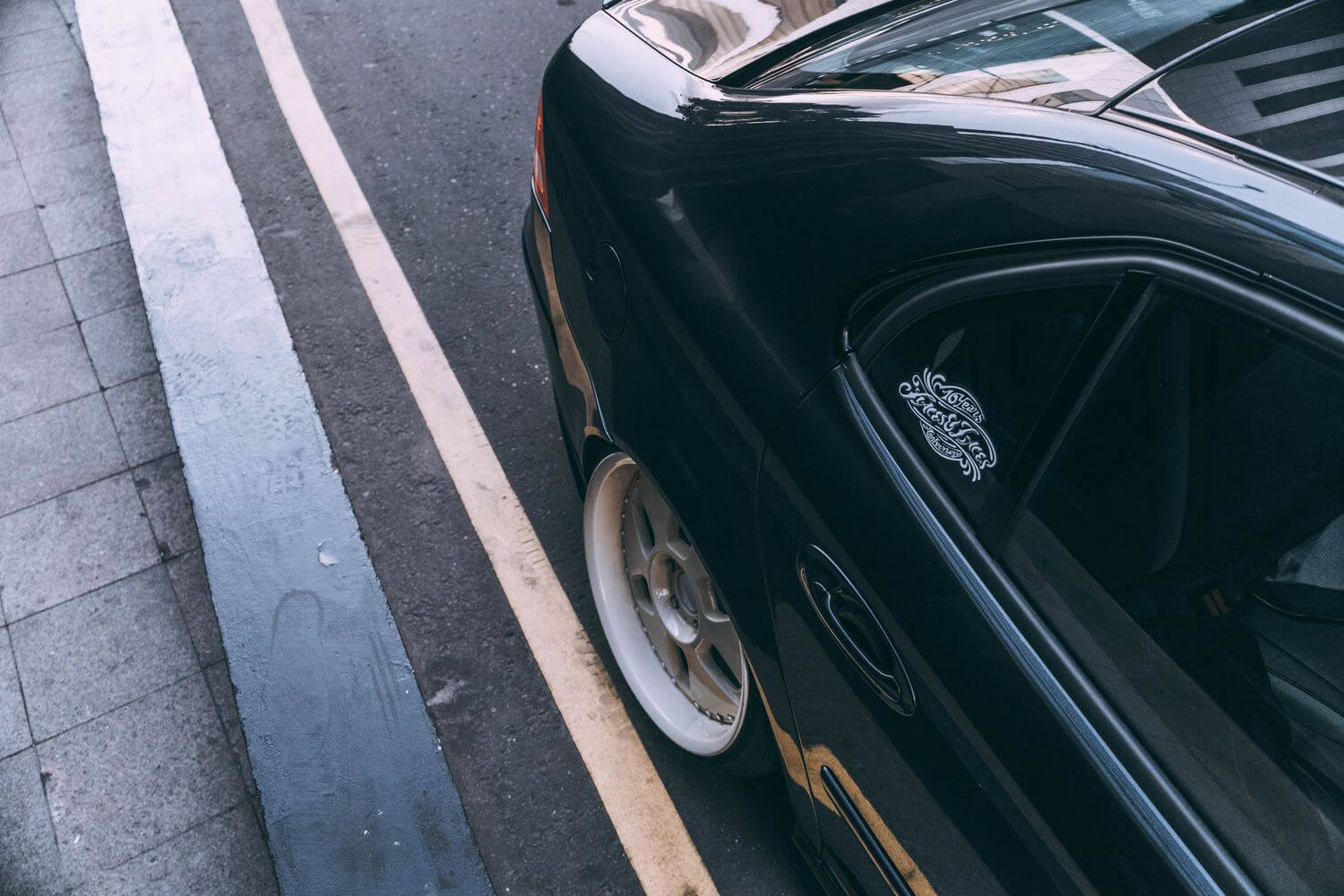 The Saab was repainted in a color the owner wanted for a long time – Porsche Atlas Grey, and just a closed-door paint job, but with full car disassembly, removal, and fixing of all the bad spots.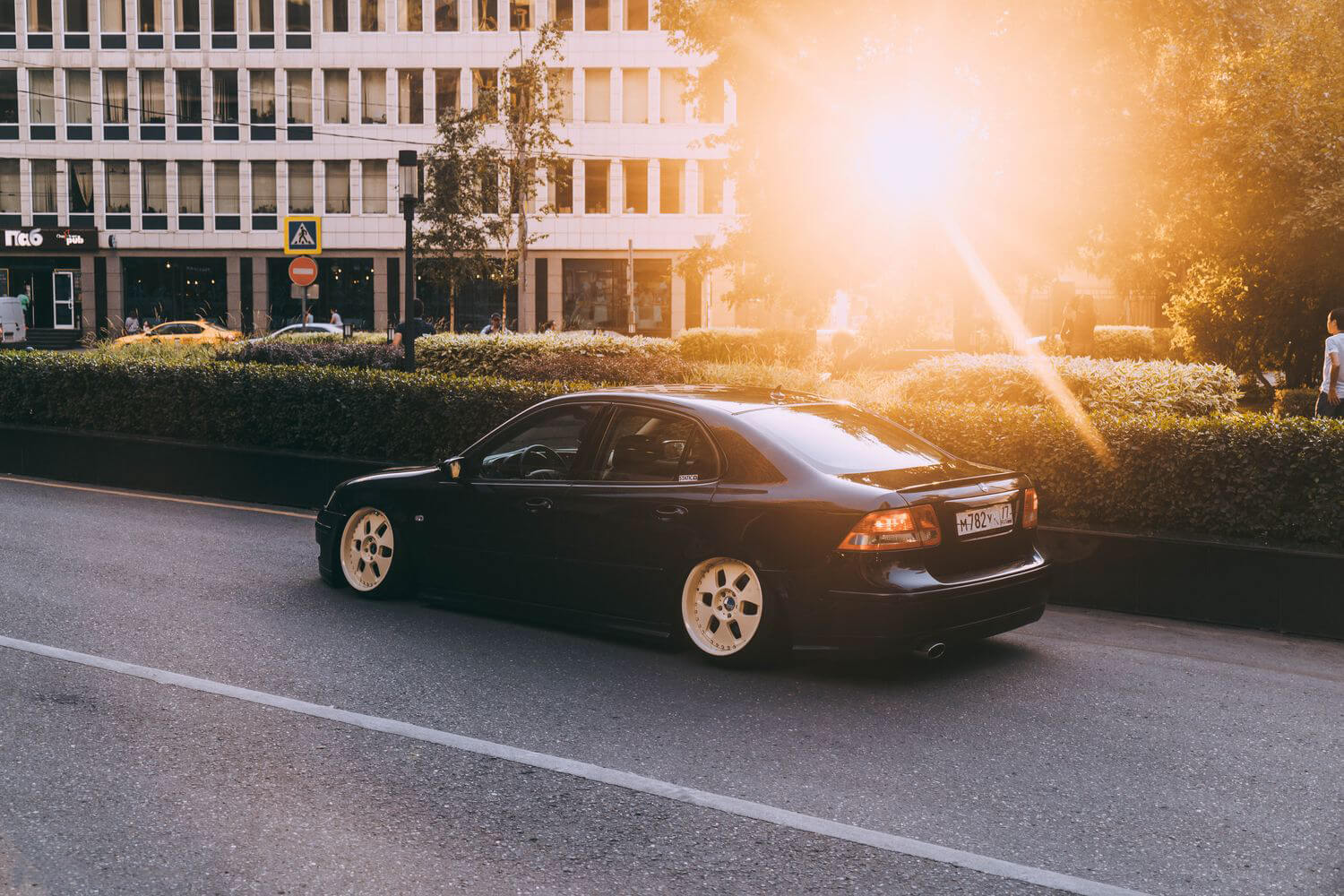 A great addition to the freshly painted body was custom painted and decorated Rays Victrix Brainer wheels, with specs R18 9J up front and 10J in the rear. The final addition was a chip tune for the engine which made the Saab not only look good but stand up for its airplane, jet past.