---
Slammin wagon on Air-ride
2017-02-05
---
Being first is always hard, and the owner of this Volvo V50 knows it perfectly. But the struggle is worth it – being first, means nobody has ever done it, so you will get all the glory.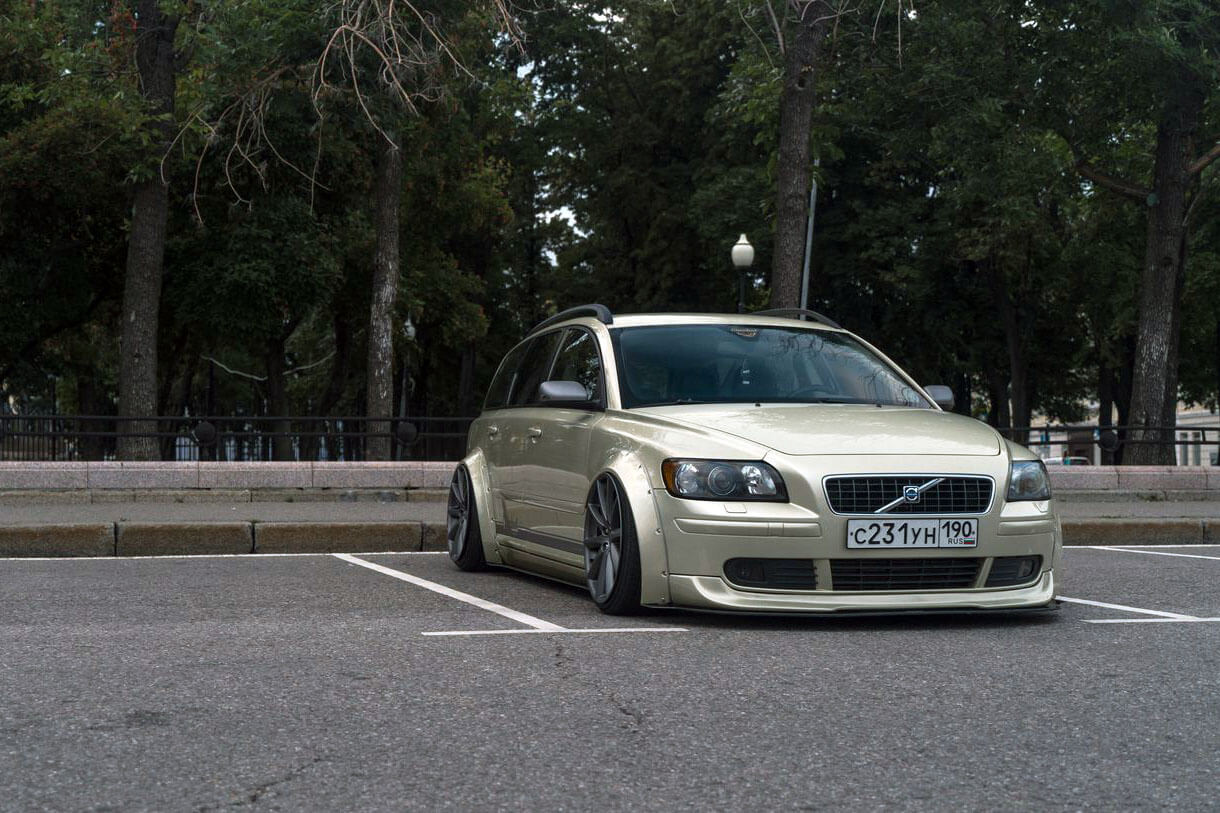 To enter the stance scene, there has to be some kind of kick in the lowered car direction, and for Roman, it happened when he found a lowered car group on social media. After looking through the lowered cars on big, wide wheels, Roman decided to build something himself, something new.
And this something became a Volvo. The reasons why this particular car was bought – is that it's reliable, fast and easy to modify. So a V50 was chosen - an all-wheel-drive wagon.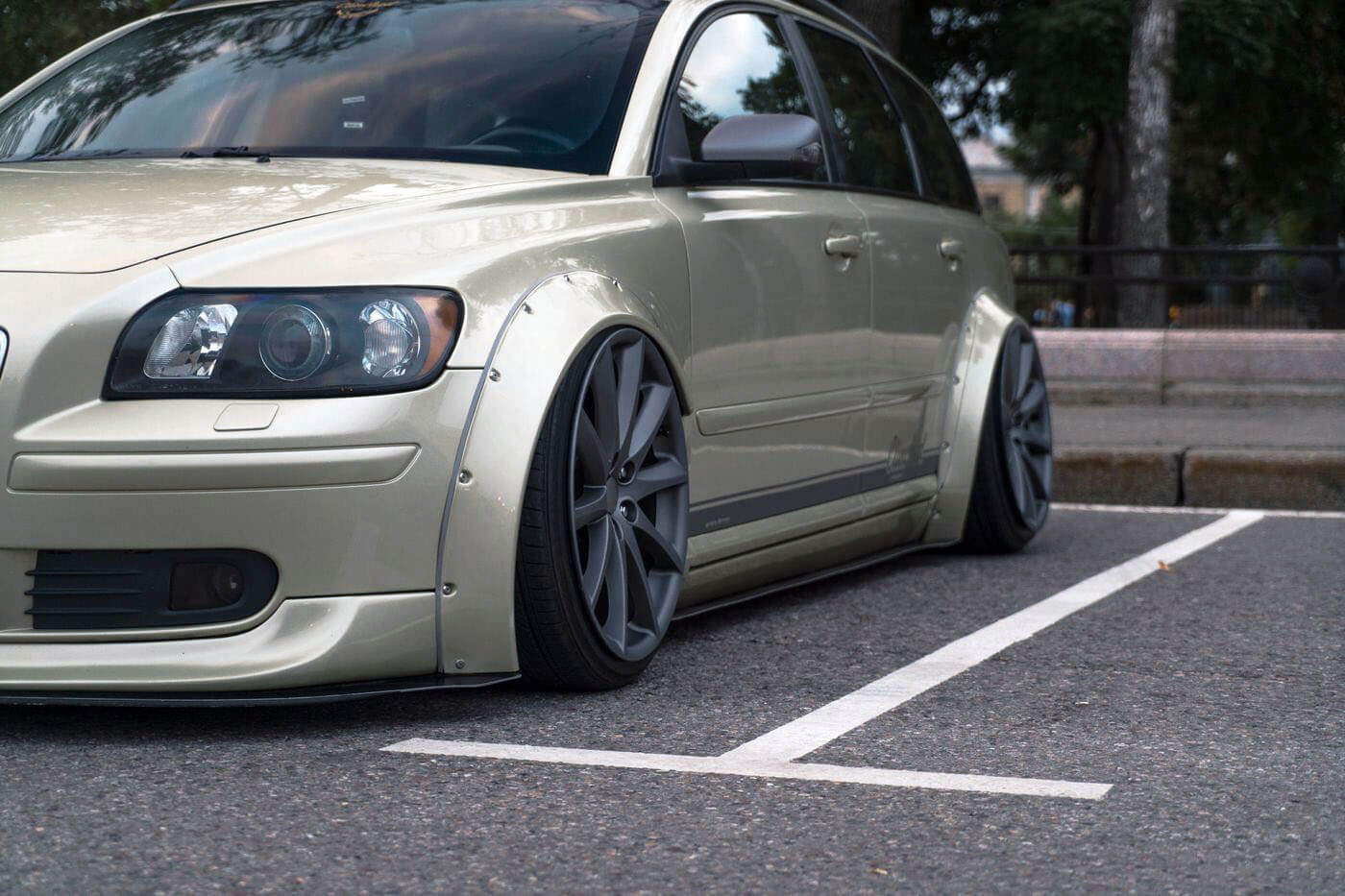 Also, it was chosen because there are not many projects on this base. DGR coilovers were bought to lower the car to the ground, this was the first thing done to the car. But that was not enough and the transition to Air-ride did not take long.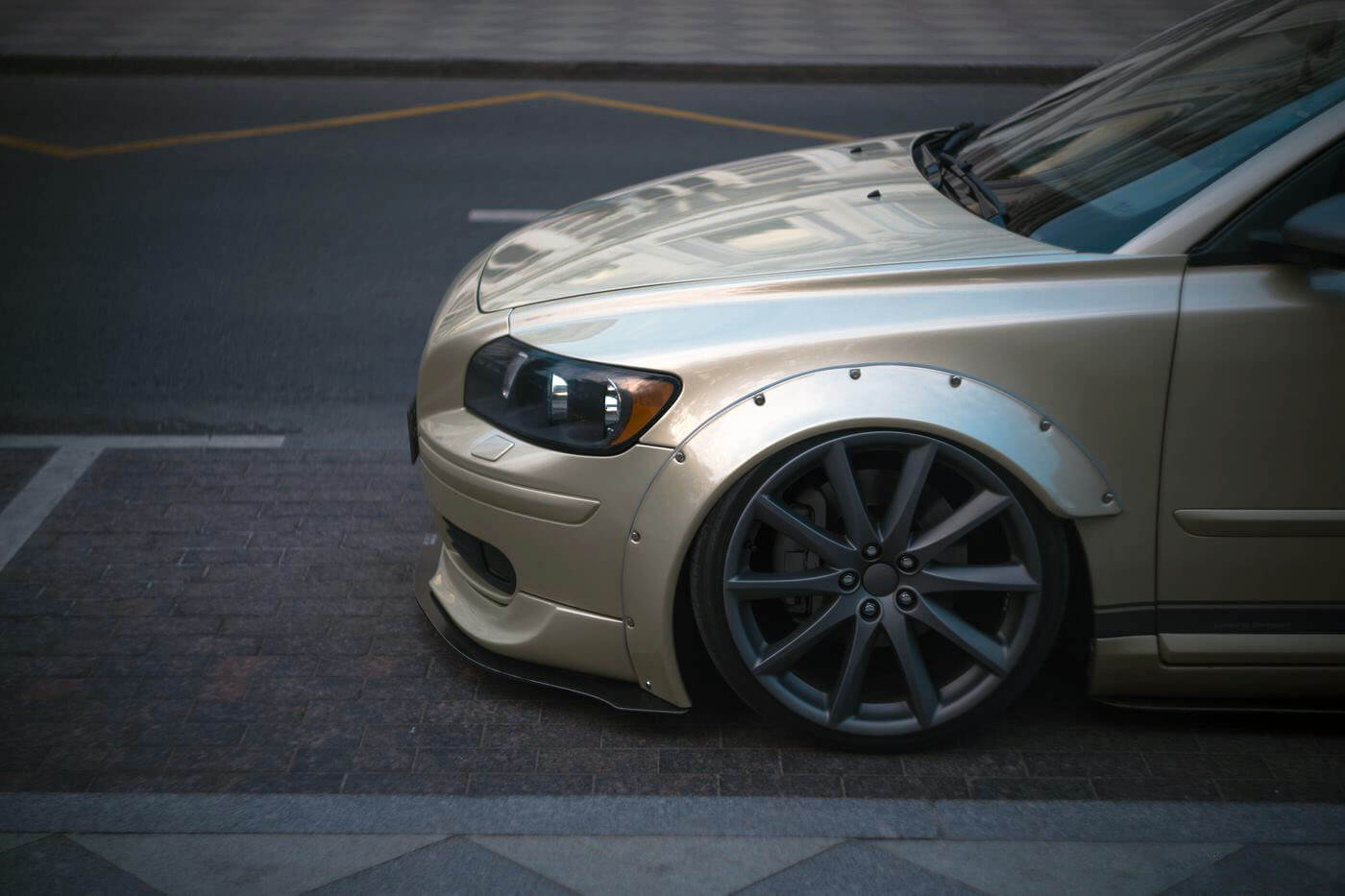 For air-ride - Airlift Autopilot v2 management was used, as for struts - DGR coilovers were modified to fit bags. As for other exterior parts – a set of Jaguar wheels were bought and fitted and KRaero side skirts with a Heico front lip were added.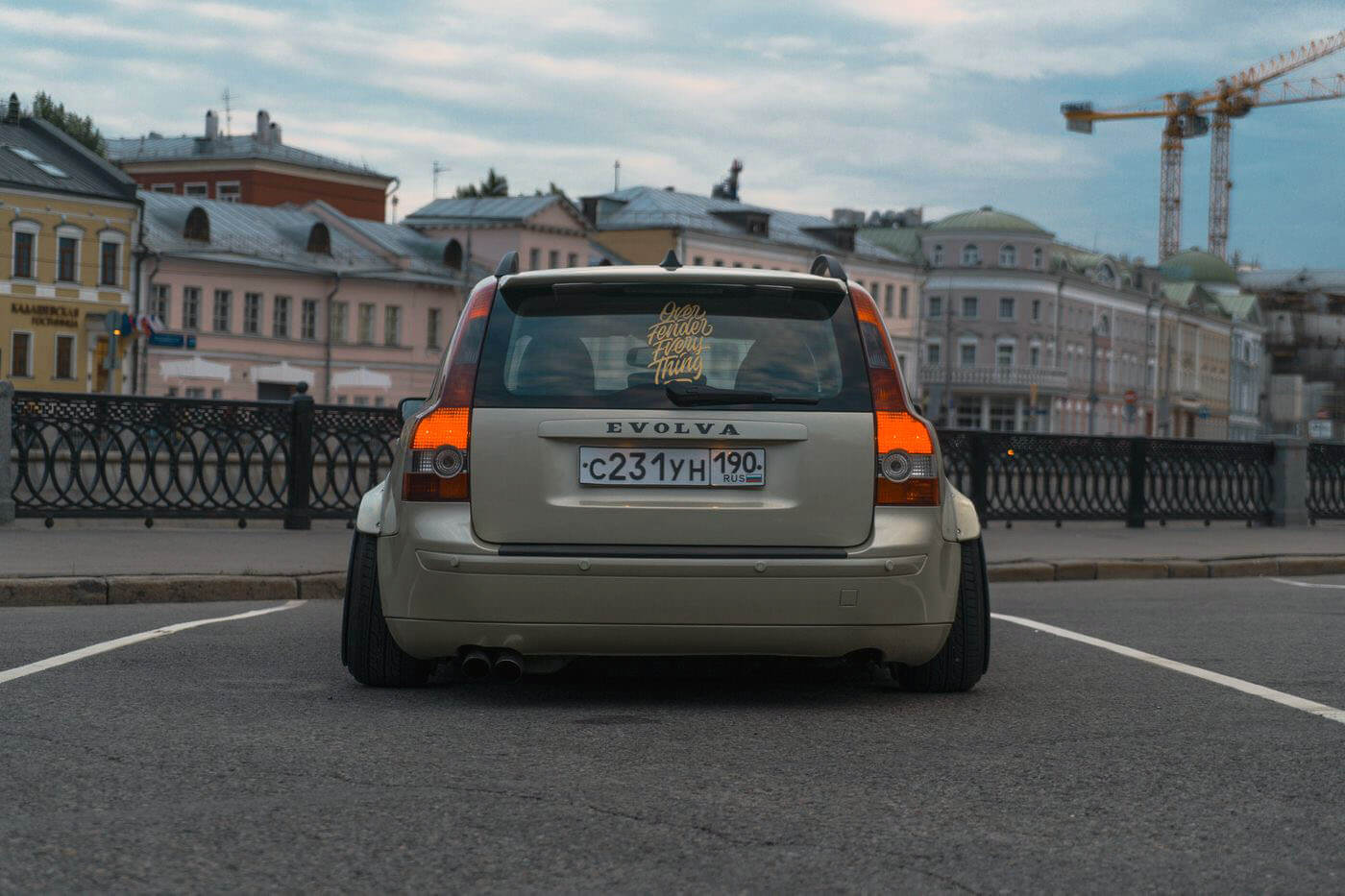 At this moment, the car is 80% complete, almost everything is done the way I wanted, only minor details left to finish.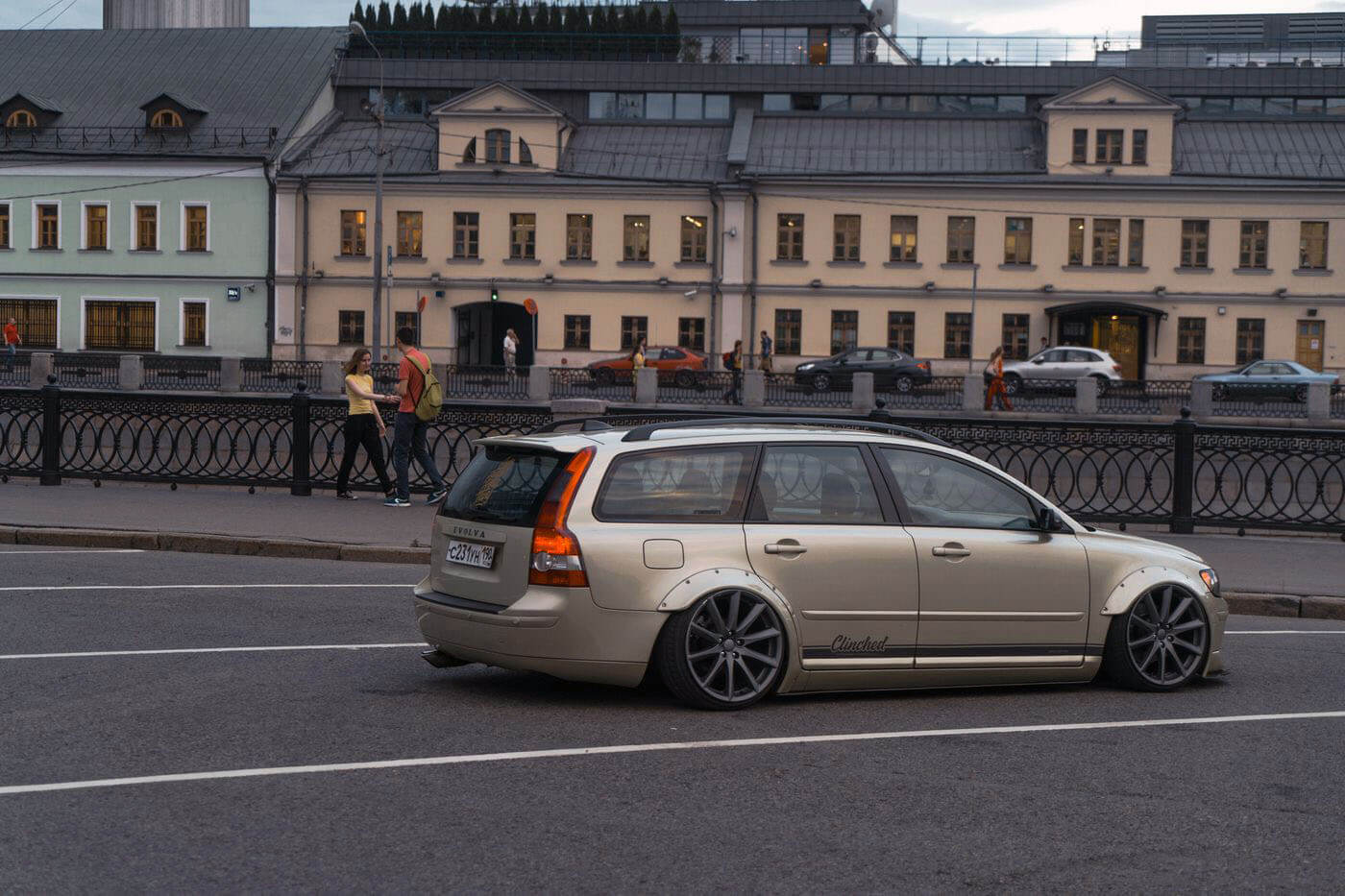 Recently, to make the car wider – Clinched overfenders were added, which added 7cm of width on each corner, this made the car look more aggressive while also giving a better flush wheel setup.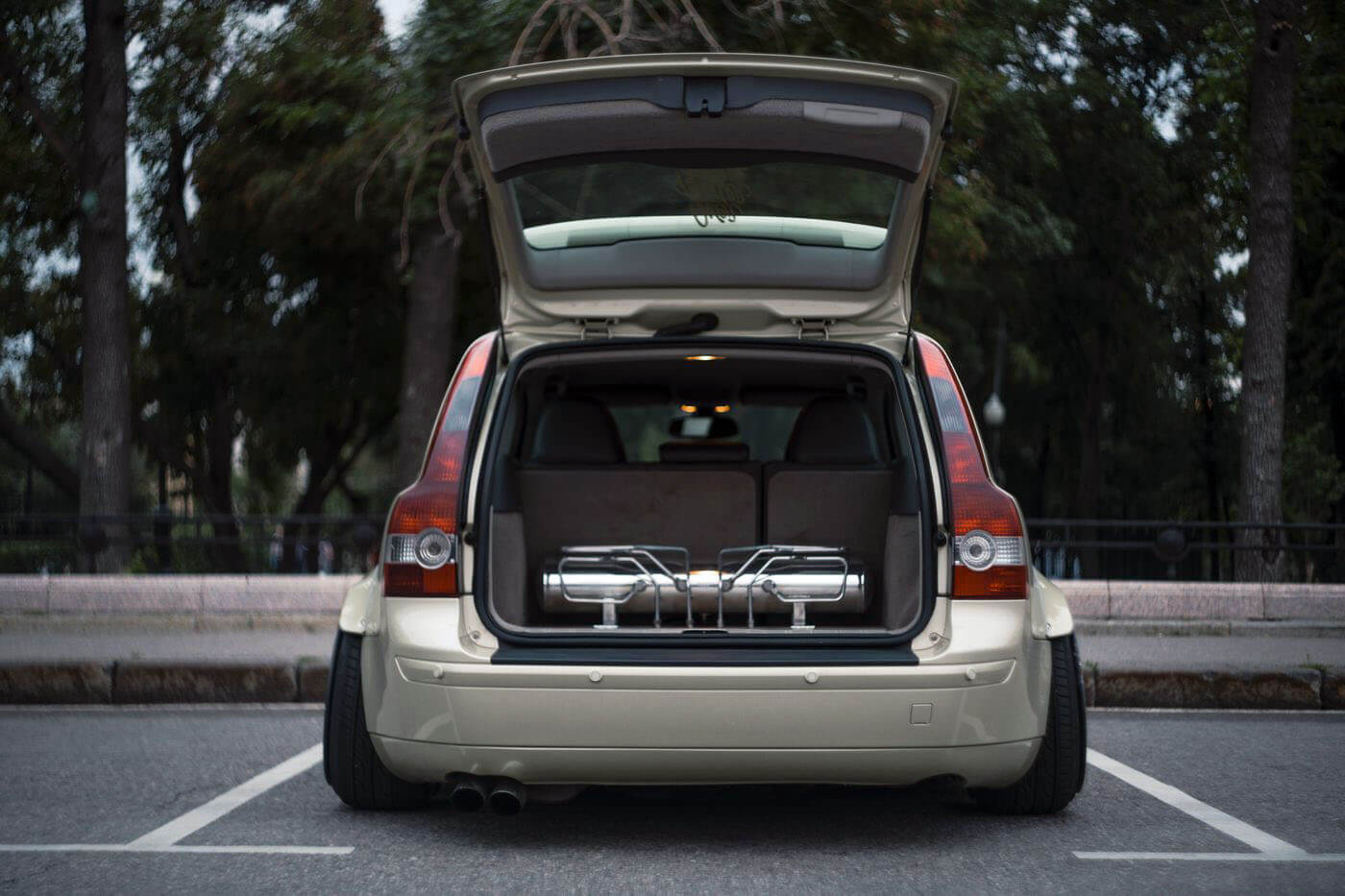 To enhance the car dynamic features – an engine chip was installed, which changed the power output from 220HP up to 270HP. The exhaust was also redone with a 76mm pipe and a Borla box on the back.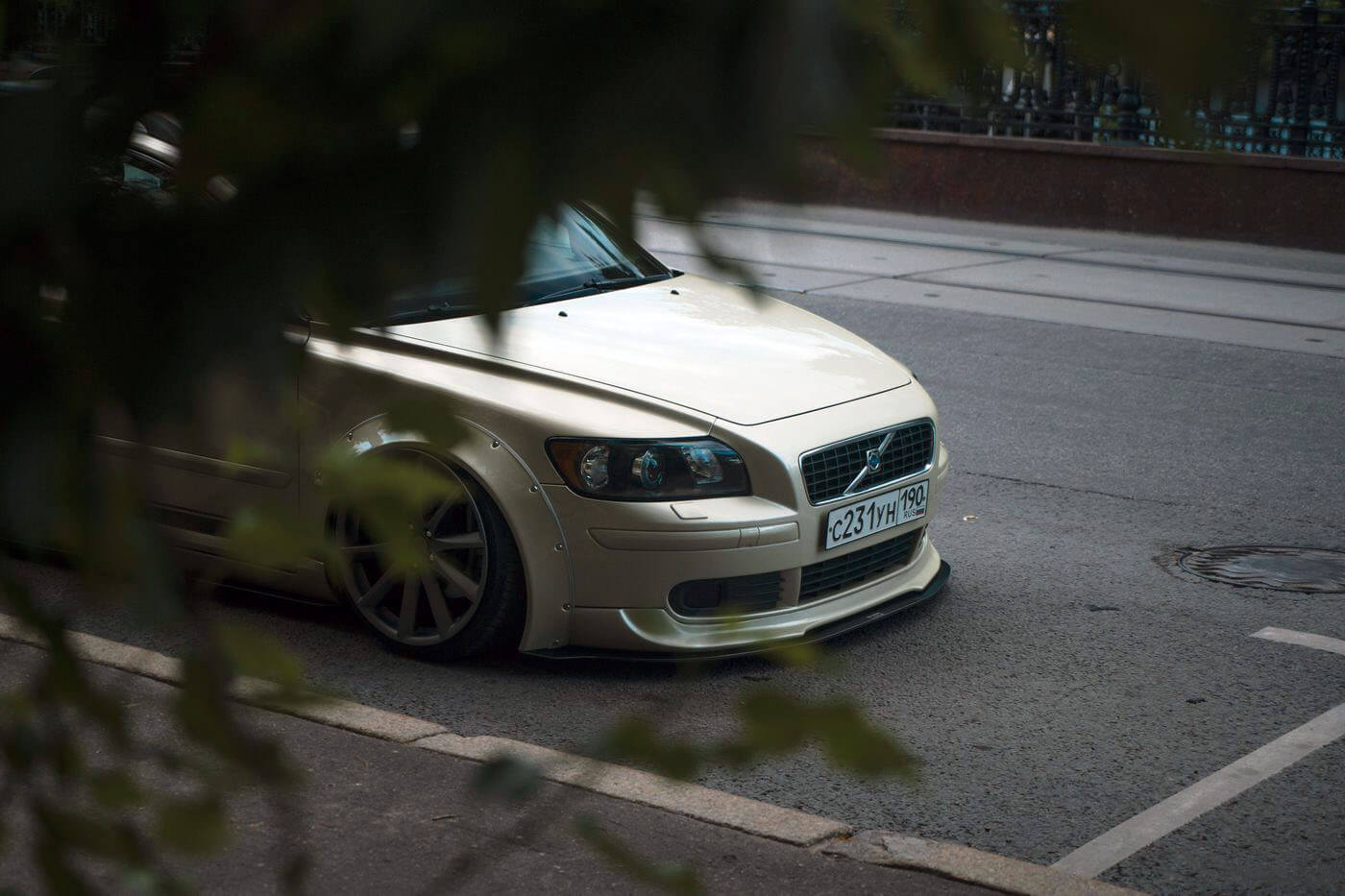 Spec list
Volvo V50
Engine
Chip-tuning up to 270 HP
Exterior
Heico front lip
KRaero side skirts
Clinched 7 cm overfenders
Suspension
Airlift Performance air-ride with Autopilot v2 management
Struts based on DGR coilovers
Camber arms
Wheels
Jaguar OEM wheels R19 9J up front and 10J rear
Exhaust
76 mm system with a Borla blackbox