---
An E28 525i Love Story
2017-02-17
---
With the car community growing, people start getting their hands on new cars, but this is not the case with the car made in the 80's, people are avoiding them because they think they are not as reliable and will be money hoarders to fix up.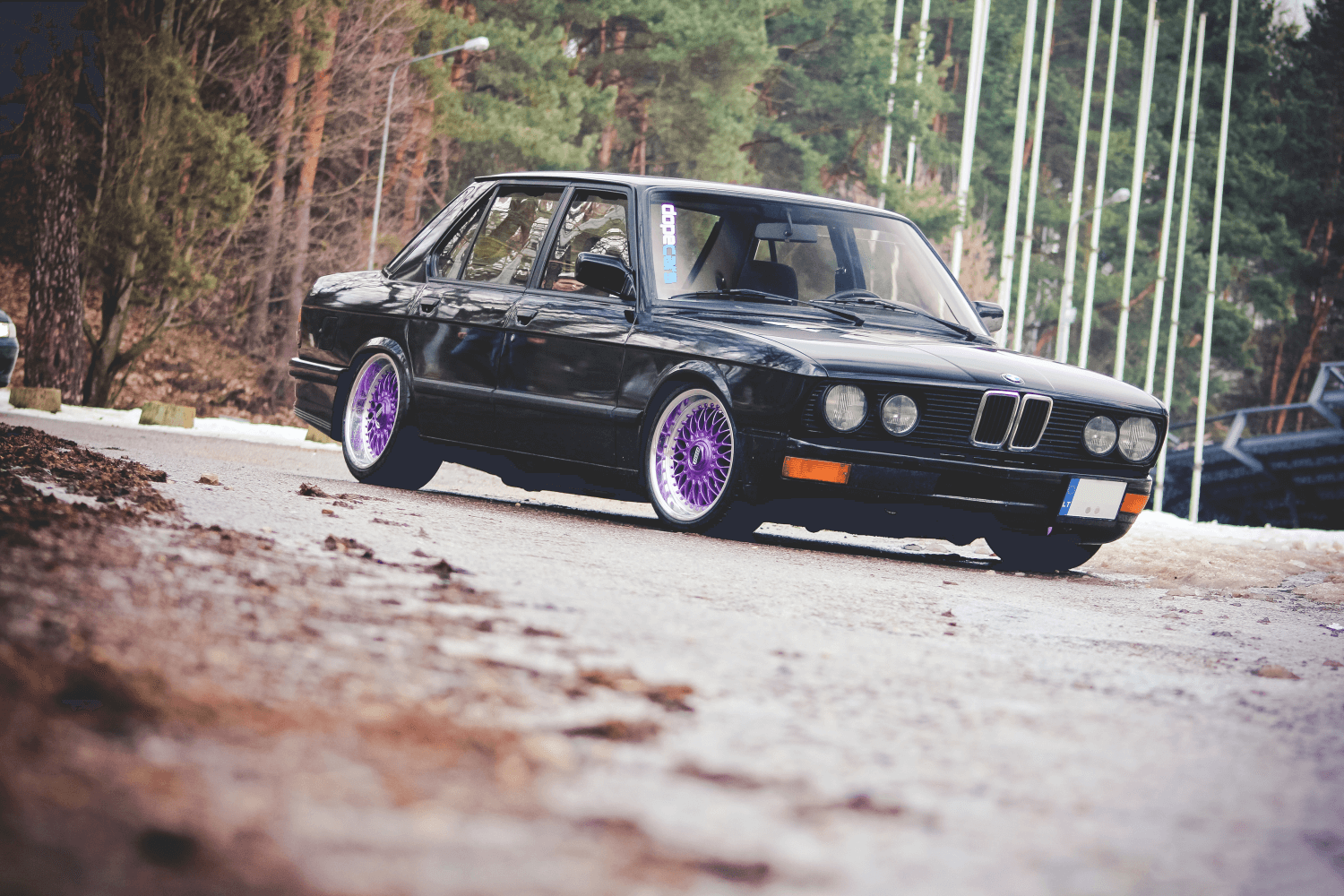 Of course, there still are enthusiasts, who do not imagine their life without these cars, it is how they say – these cars have something saint, they're unique. Ignas – is one of those people, he picked up this 1984 BMW E28 525i to bring it for its second life.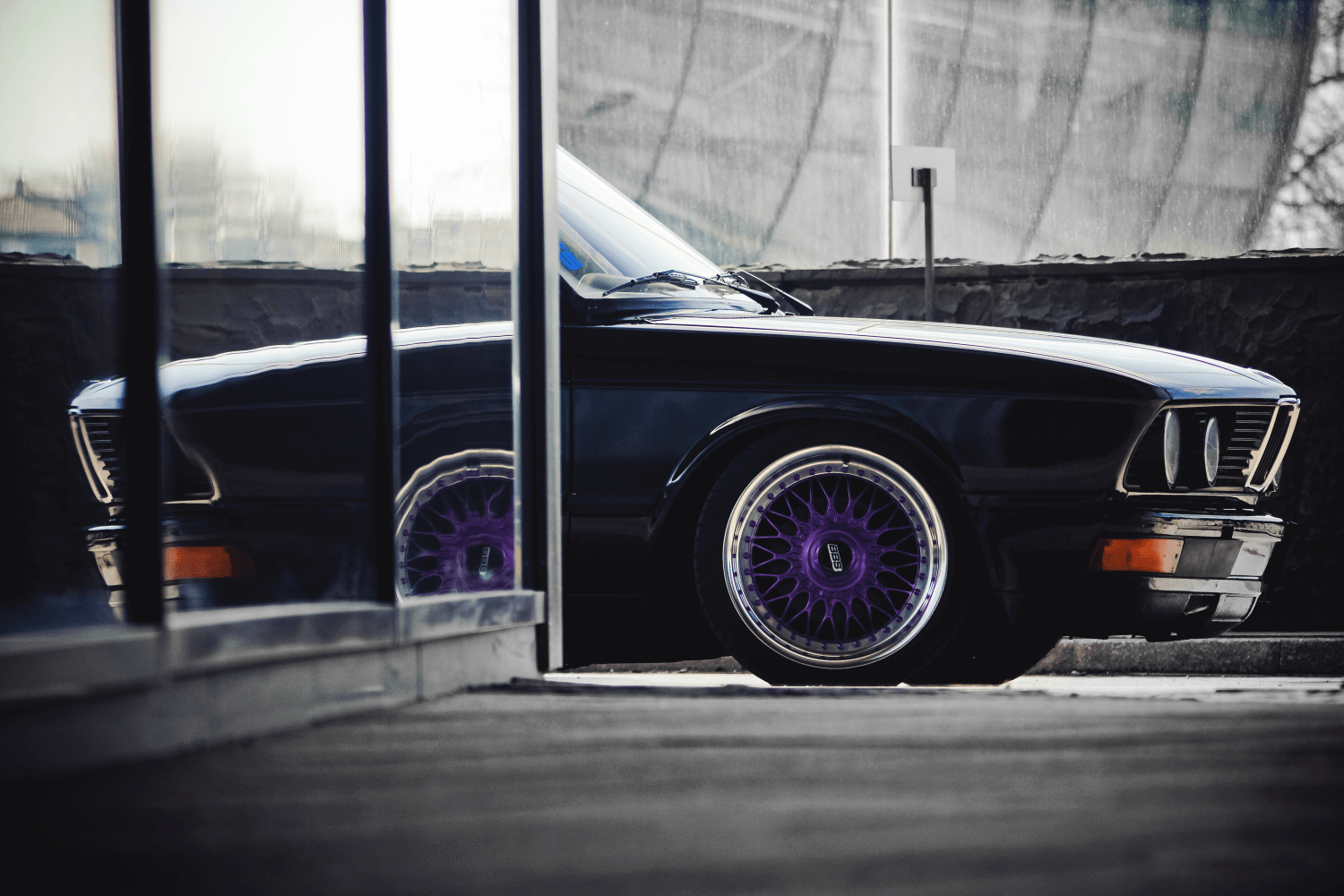 Ignas was born in Vilnius, Lithuania, and the BMW E28 is his love at first sight. I remember when I was a kid, and somewhere on the internet I found old, aggressive looking BMW's, they were beautiful, and I knew I had to have one. After I got my driver's license, I started searching for my first car, and this is when I found my love.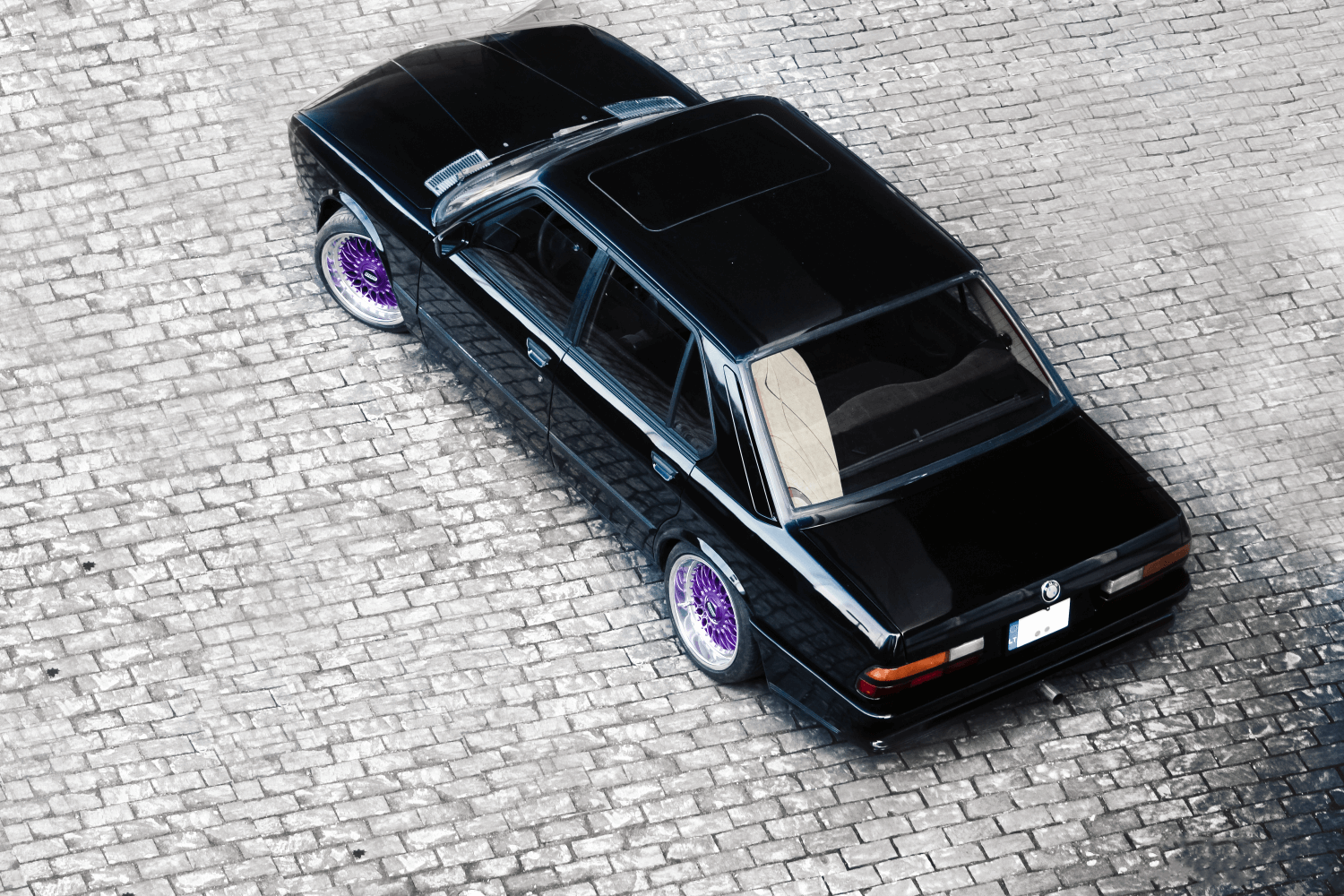 It was a 1984 525i with an M30B25 engine. The power output is nothing special, but enough for a good ride – 110kW and 215 Nm. The car was freshly repainted and had a killer look. After picking up the car – all of the interior and the trunk was full of parts, those were the parts of exterior and interior that were not put back after the repaint, but hey – that's easy, right?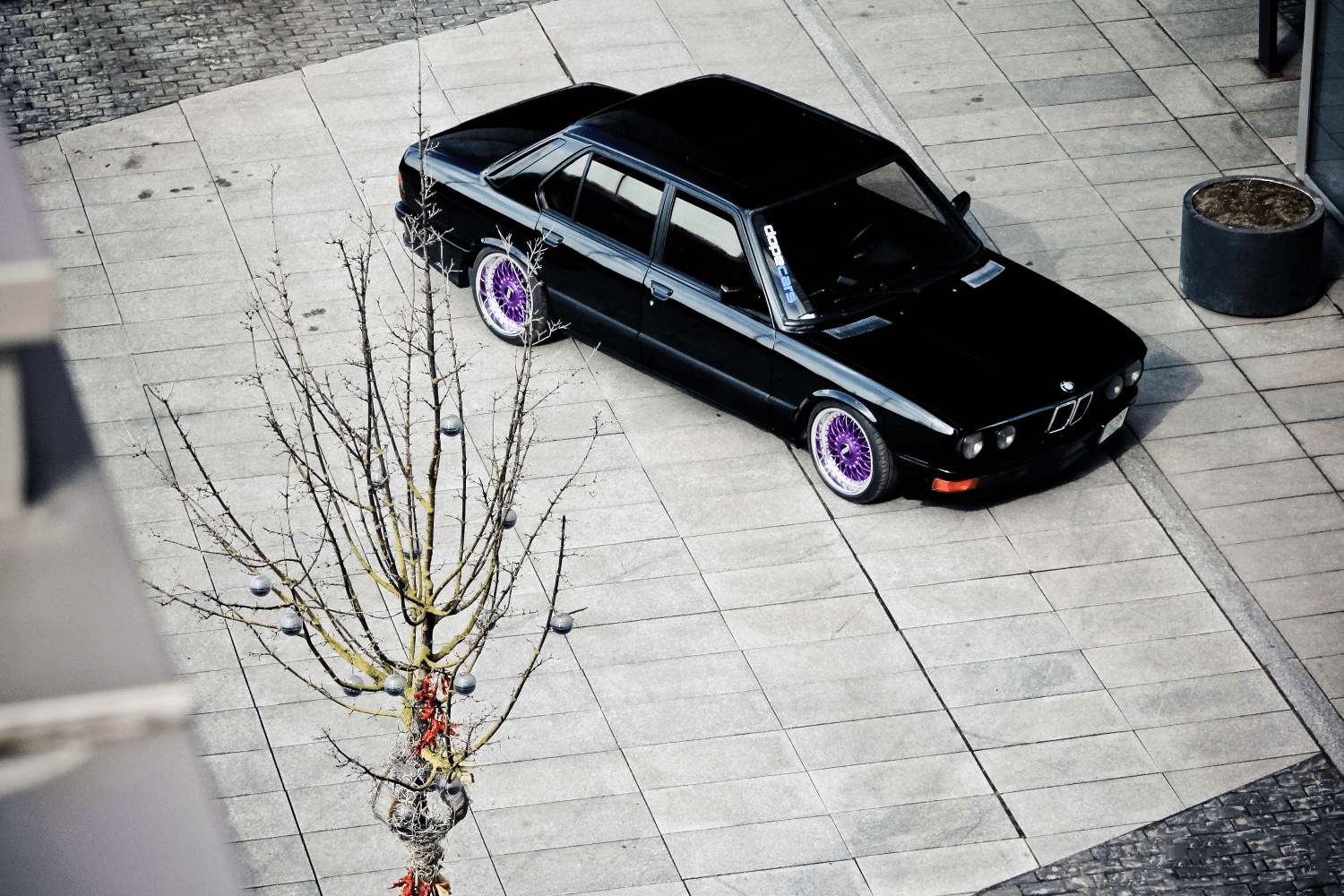 The car was bought during winter, so to start the assembly I had to wait for more friendly weather. When the assembly started I got to the point that a lot of parts were missing, and with all other happening in life, at one moment I thought that the project would be doomed, but then, like an angel from the sky – a donor car, a 520iA made it possible to finish the project with the attention to details it much needed.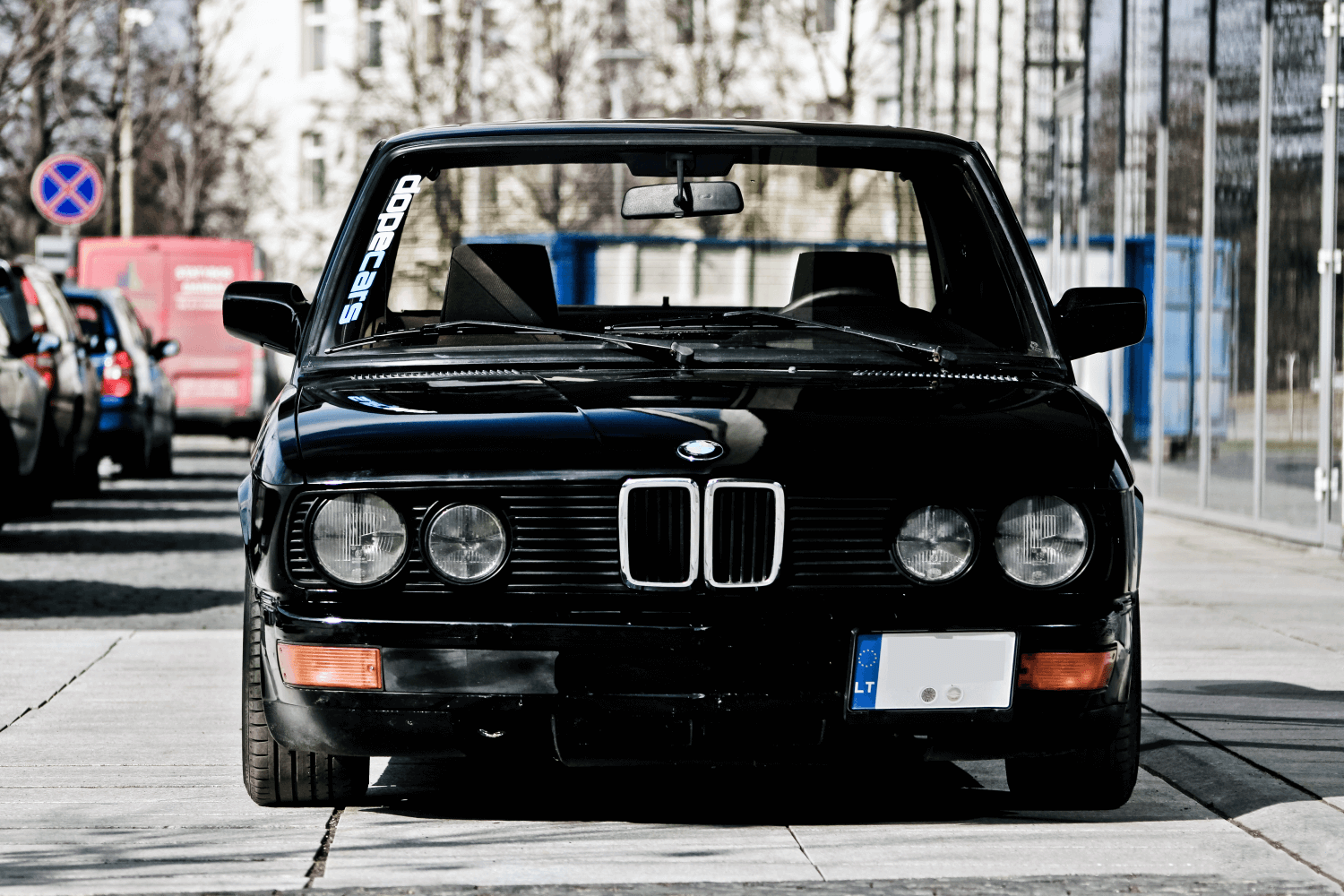 During the summer the car had zero issues, so to thank it for that I decided to get some proper wheels for it, so BBS RC 090 R17 8J front and 9J rear were bought, these were the wheels that I imagined the car on, they fit it perfectly. The wheels were fully restored, and the faces were painted in custom violet color with tons of pearl. The lips were polished and new low profile tires were installed. As for interior – an old-school wooden Nardi steering wheel was added.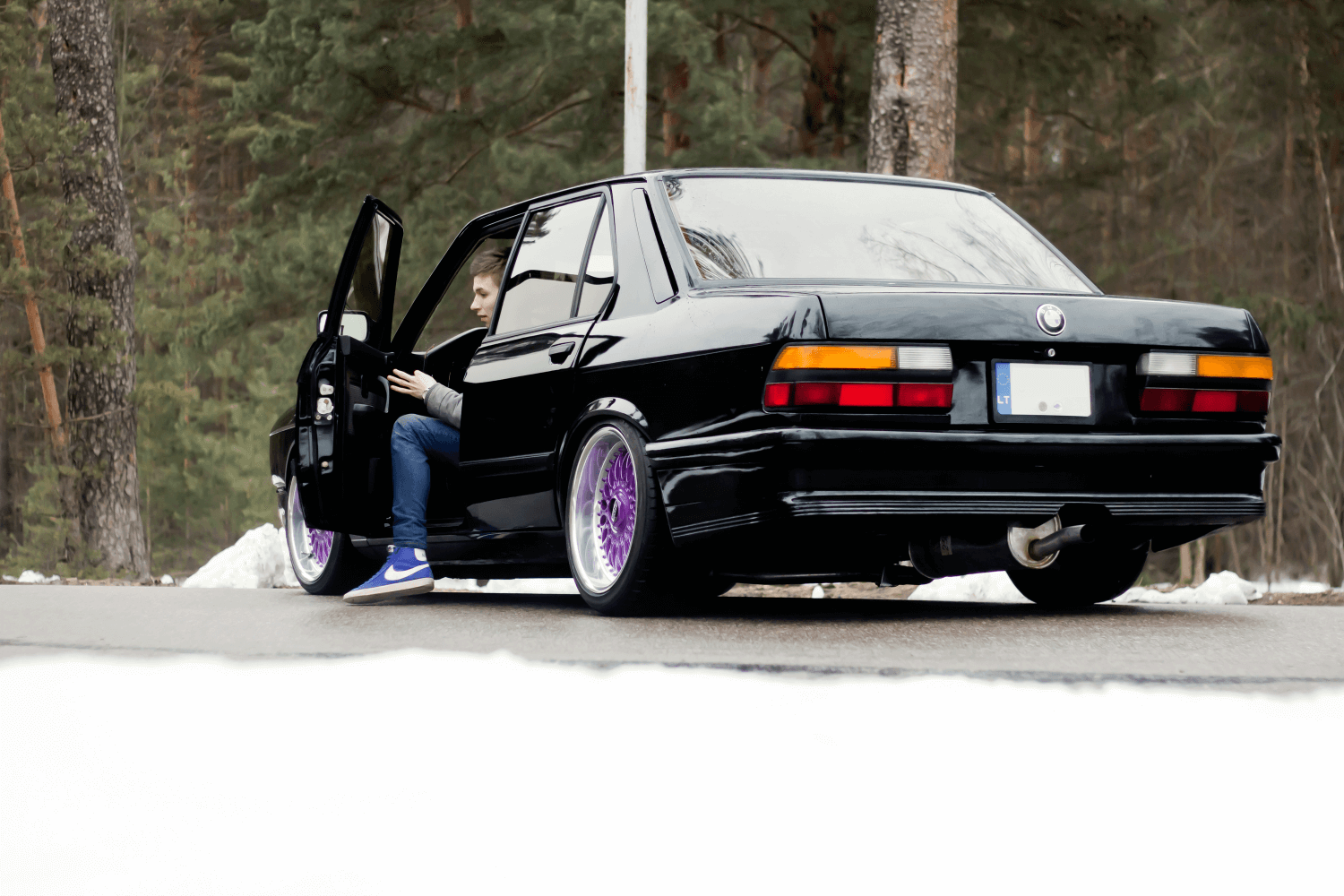 As for future plans – there are none. I don't like to plan things, only time will show what will happen. For example – just last year I told that I would never sell the car, while as now I do think about it from time to time. It would be nice to start fresh, but only time will tell.