---
Lowered daily driver on air
2017-02-25
---
All around the world, the Mercedes-Benz W204 C-class became a popular stance platform. There are tons of them in all body shapes and any color you want and with any wheel combo imaginable. And every one of them is unique and is remembered by the people who see them. Today's exhibit is owned is owned by Michael, and he will tell us the story about it.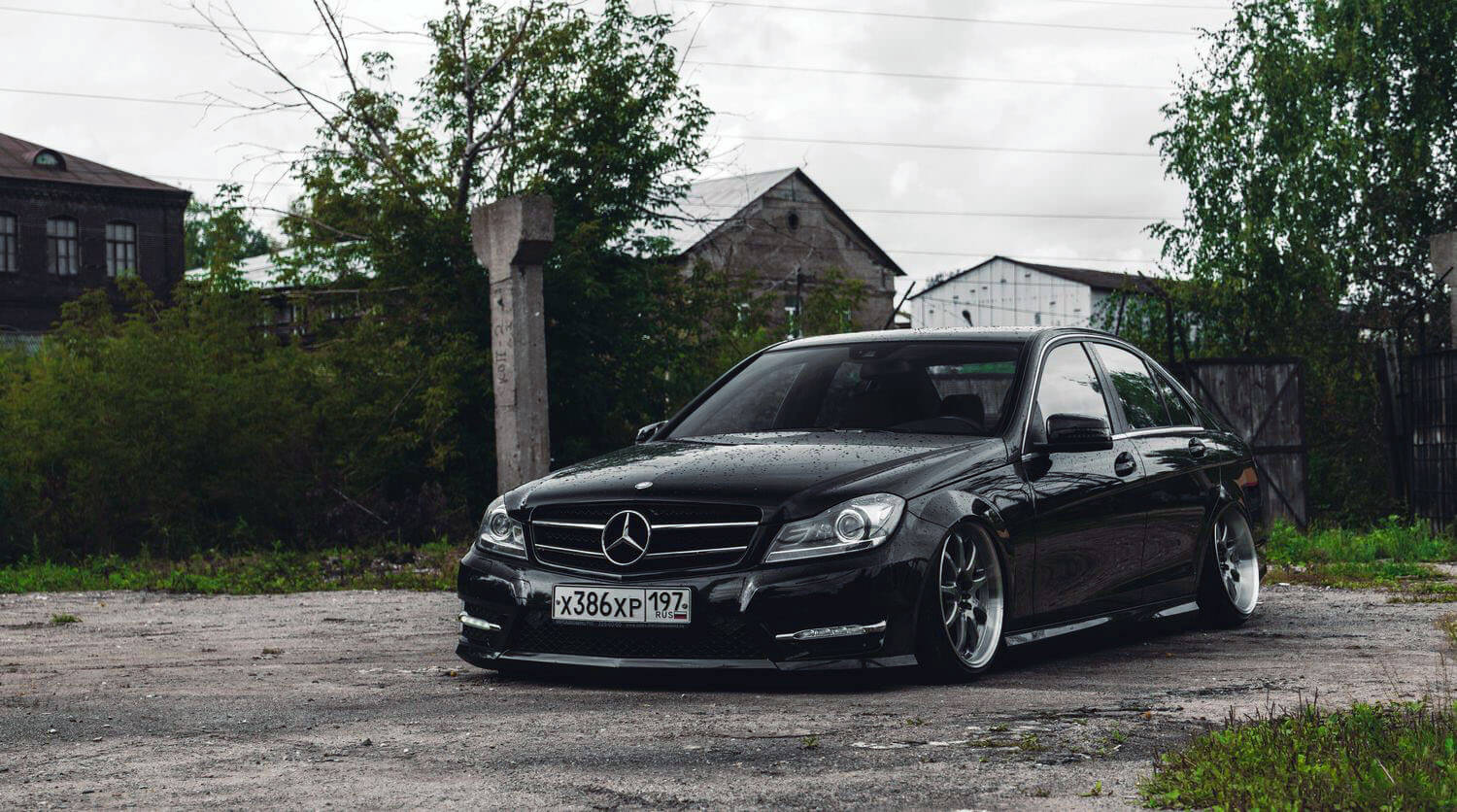 Michael was born in Moscow and has mixed feelings about this car. Of course, he loves the car and likes every small addition on it, but front the other side it is a daily driver, a low, good-looking but nevertheless daily driver, and is being used on a day to day basis.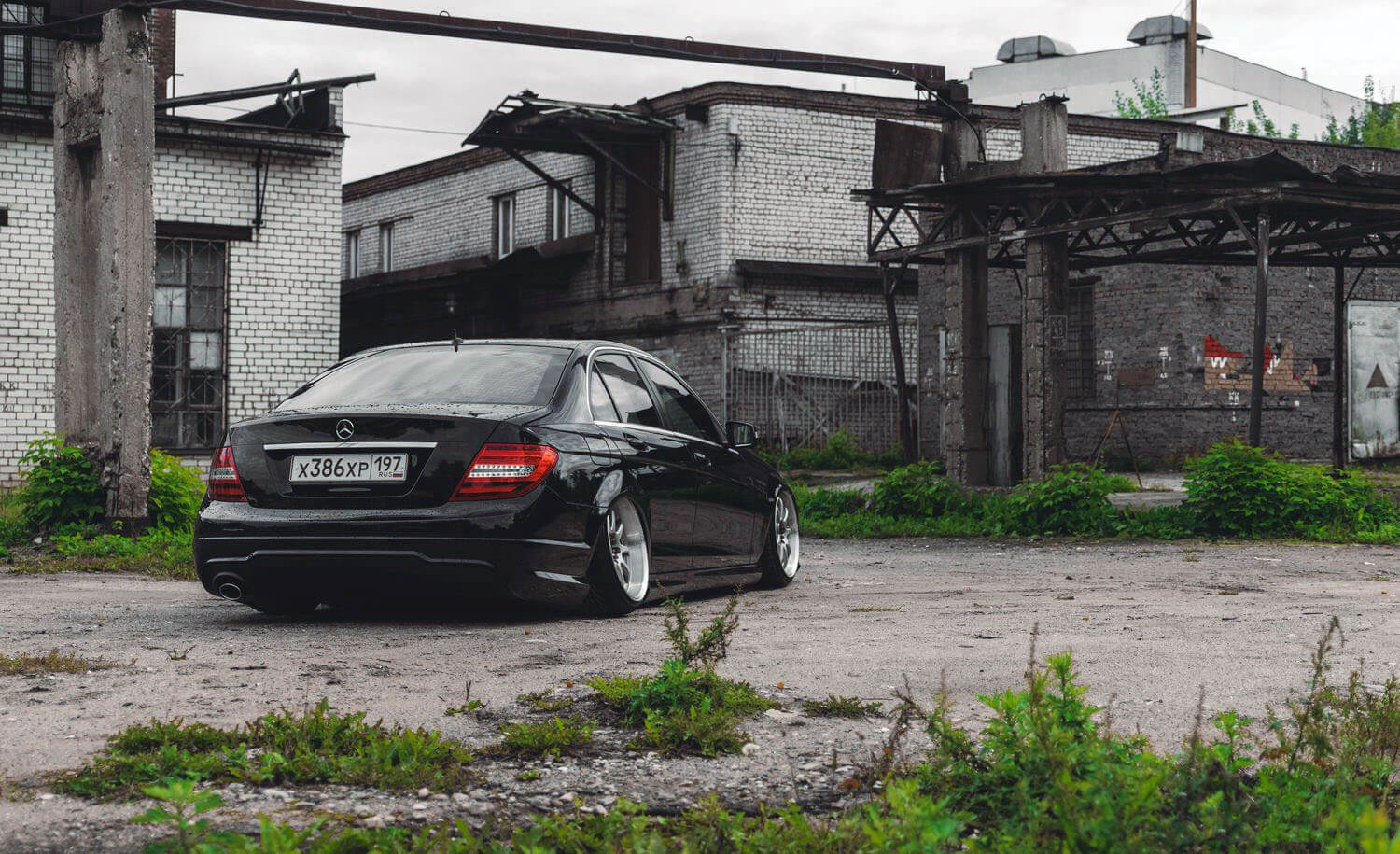 This is not the first car owned by Michael. Before there were many different cars with different modifications, starting from turbo-motors and finishing with extreme wide body examples. An honorable mention is a Mitsubishi Lancer Evo 6, but it was short lived because it happened to be a black hole for money.
Stance in my life appeared thanks to my friend Andrei when this culture was only starting its appearance in Russia, I and my friend used to spend countless nights in the garage building his car, and of course – I could not pass up and leave my car stock.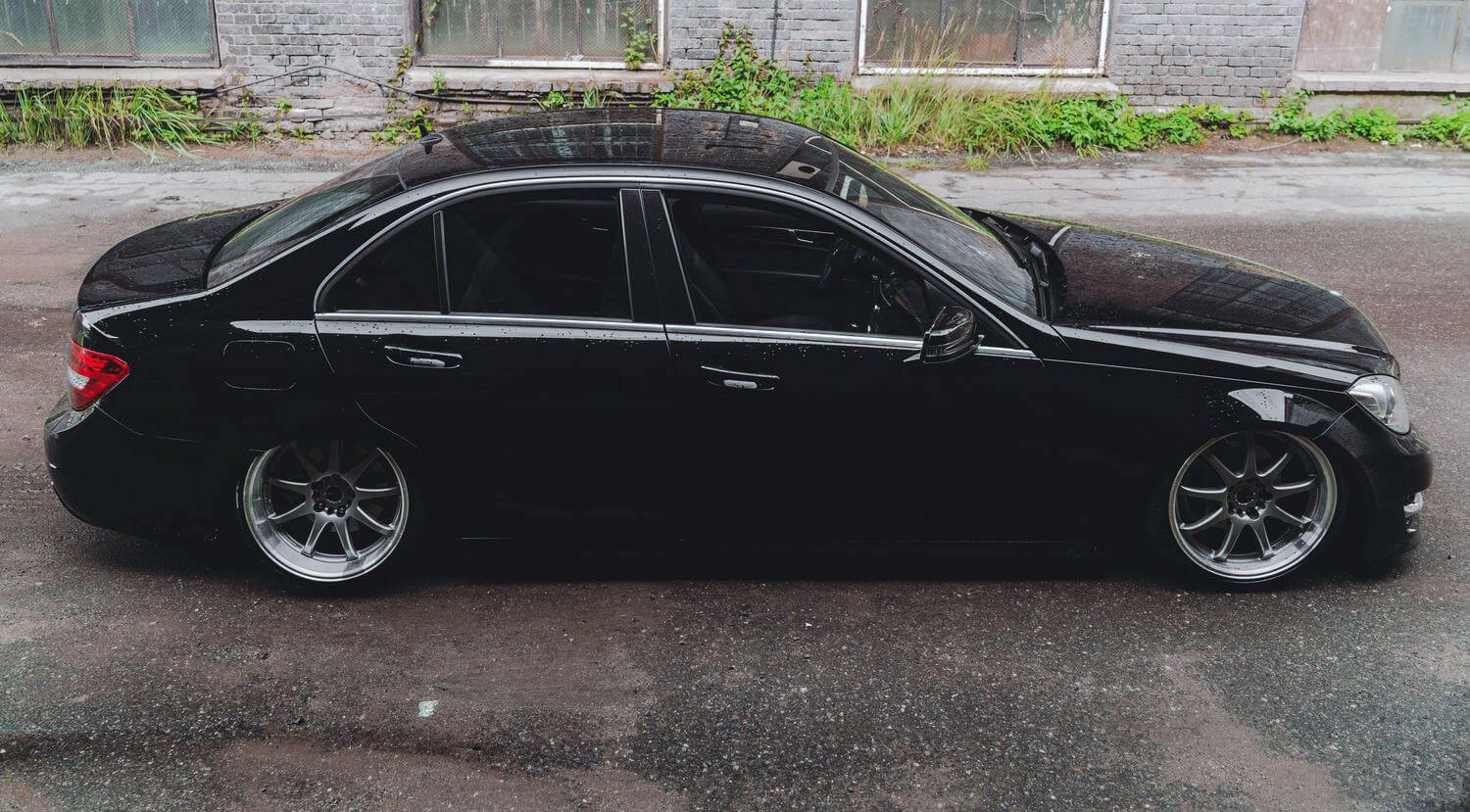 For me this is not a project, it's a hobby, a part of my life which distracts me from the usual life problems. The Mercedes was bought brand new from the dealership in November of 2012. I just got tired of fixing up old cars and wanted a car that just works. All of the mods were done by myself and with the help of friends.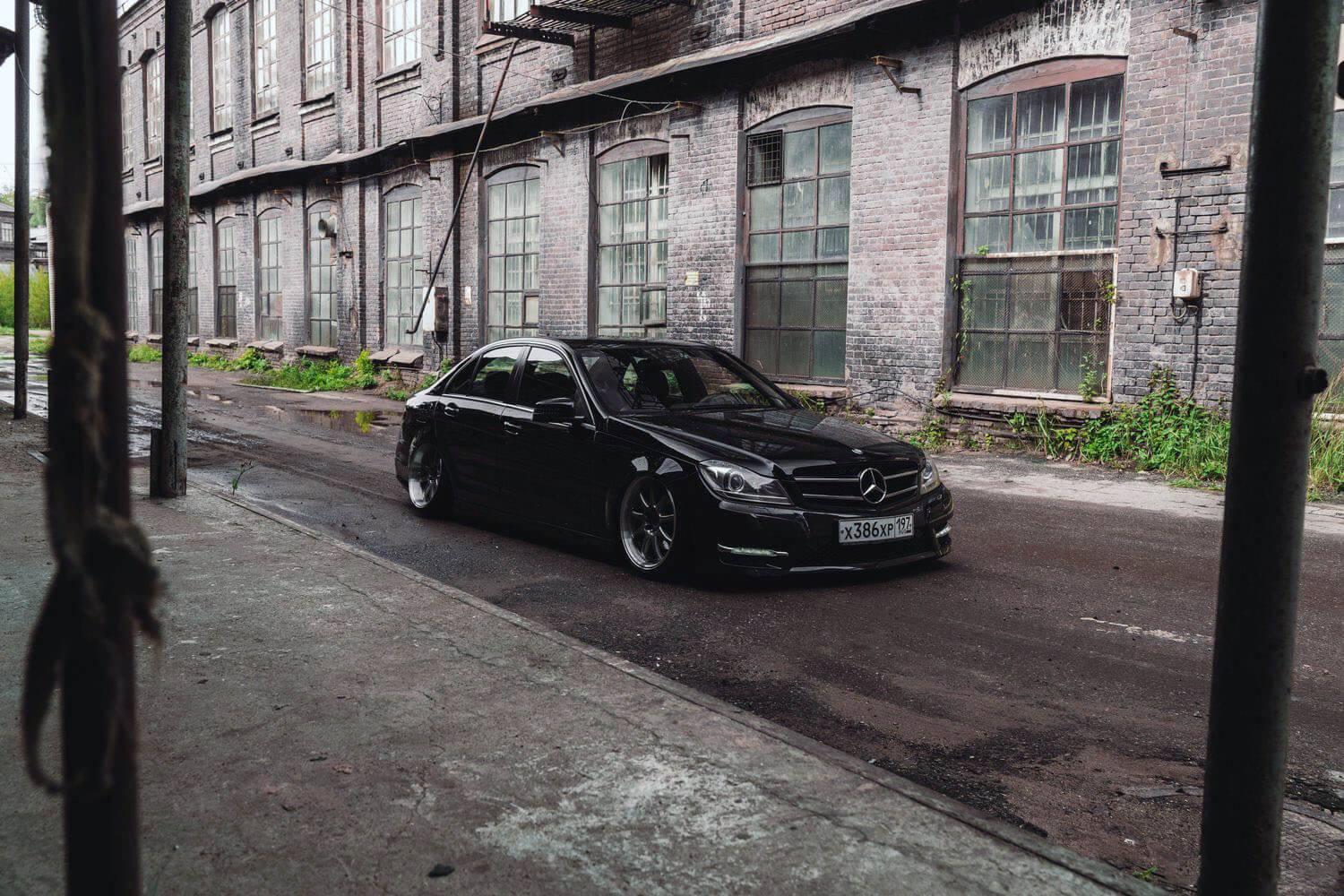 Eventually, chrome elements were bought and installed, the front grille was changed for a blacked out version of the W204 coupe. This is where suspension mods started, it is a mix of Accuair, ViAir and Airlift components. The front struts are custom made D2 Racing coilovers modified to fit Airlift bags. In the rear – also Airlift bags fitted on top of AMG-Package shocks.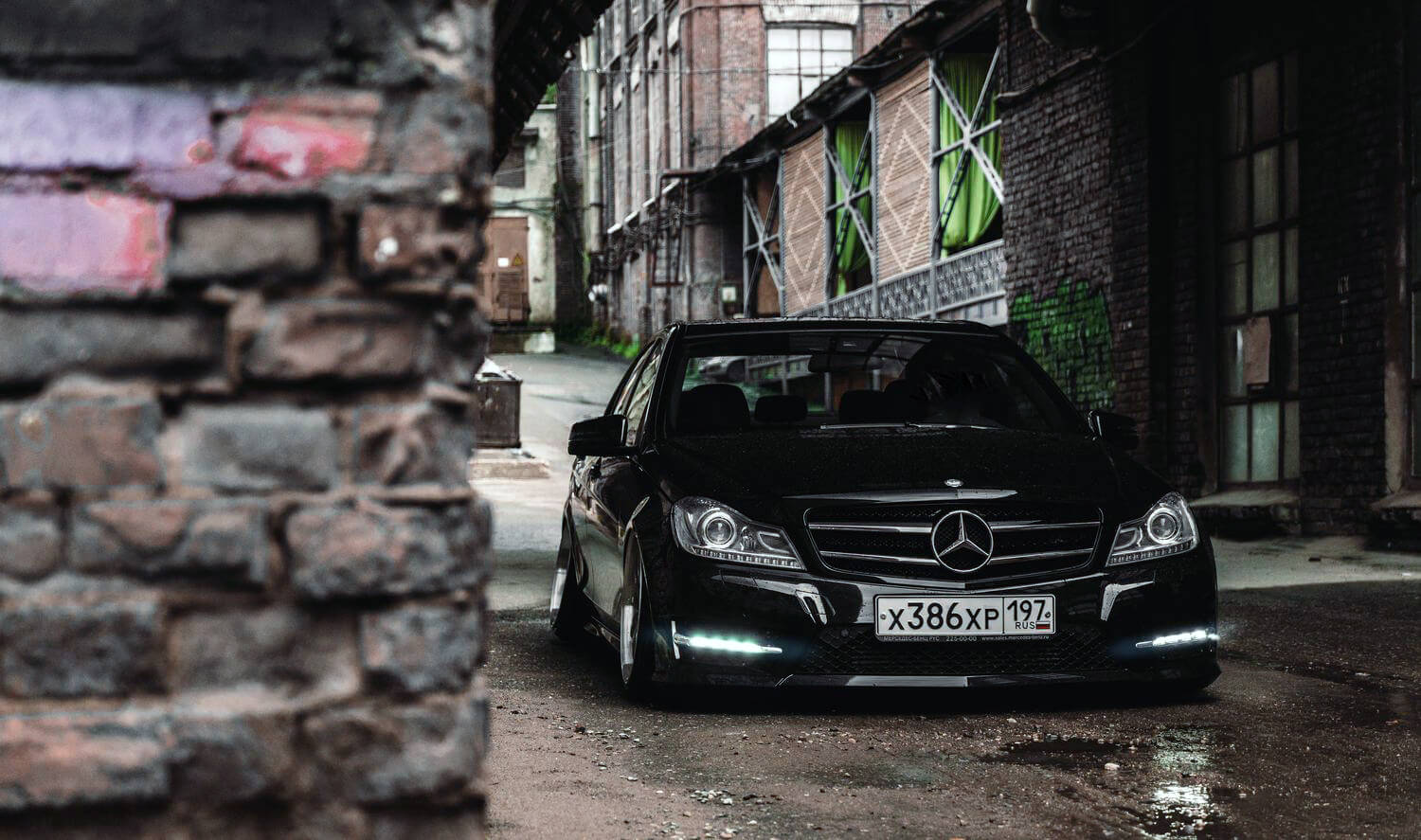 For the camber in the rear are responsible Megan Racing camber arms. In the lowest position, the front is -6 degrees and the rear is -11 degrees of camber. And of course – the main element of any Stance build the wheels. They are Work Emotion XD9 R18 with 8J up front and 10J in the rear. Tires are 215/35 all around. Pretty good I might say.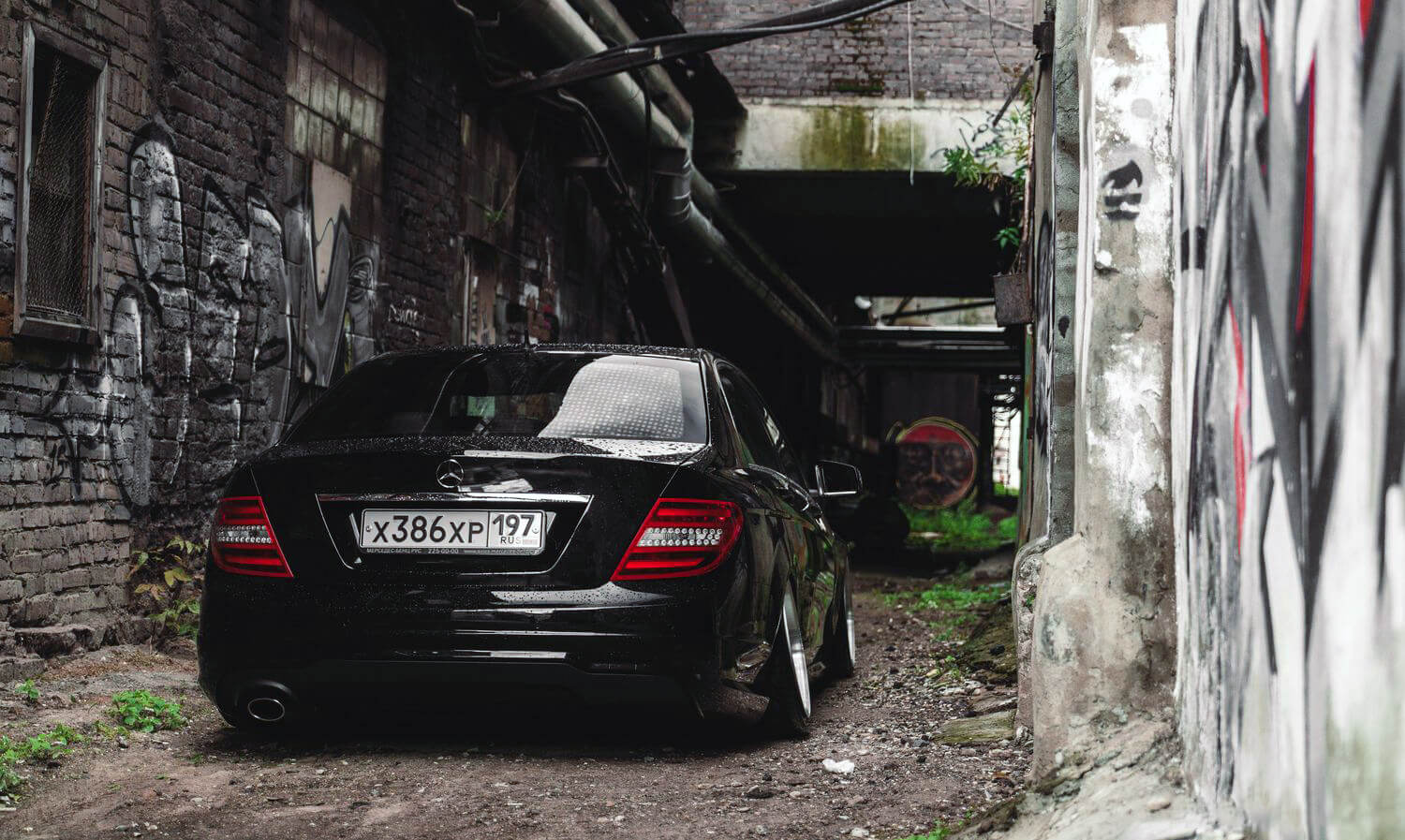 Spec list
Mercedes-Benz C-class W204
Suspension
Custom air ride setup on Accuair parts
Bags and tubes from Airlift
ViAir 444 compressor
D2 Racing front shocks
AMG-Package rear shocks
Megan Racing rear camber arms
Exterior
Chrome elements from AvantGarde edition
W204 coupe front grille
Wheels
Work Emotion XD9 R18 9J/10J ET22/18
Triangle 215/35 R18 tires