---
A childhood dream come true
2017-03-05
---
Every car enthusiast has to start somewhere, usually, it begins in the childhood, as kids they start to feel some sympathy for one or another car brand or model. For some, it's just a minor crush, but others will not rest until they acquire the car they so wanted in their childhood, even if it takes years to get it.
And today we have Darius from Lithuania, he fell in love with coupe BMW E30's and like he told us – he knew he would own and drive this car one day.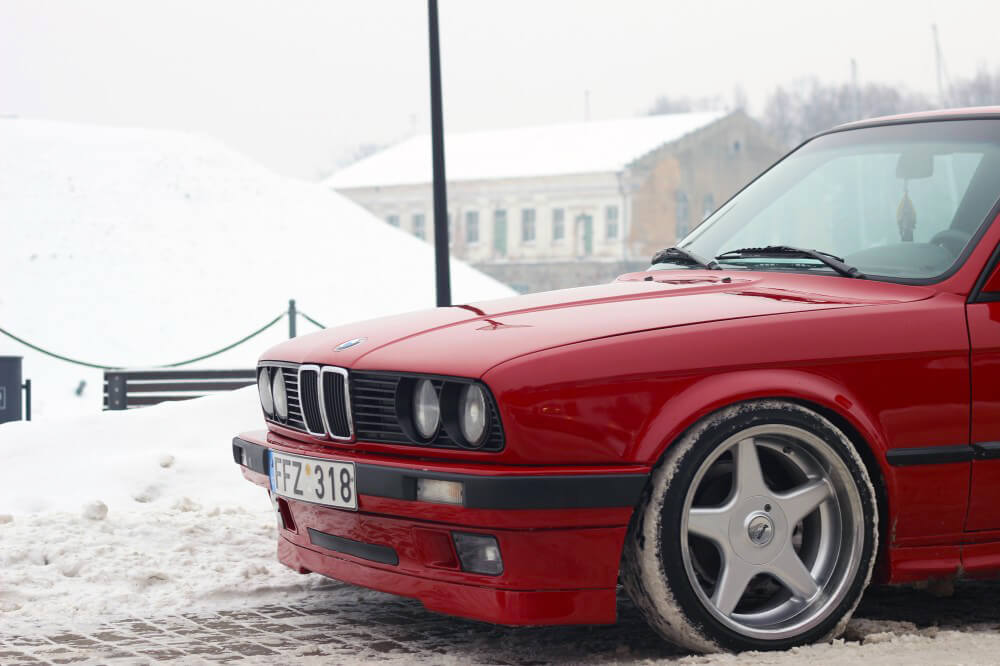 The story of how I got this car is very simple, I knew I would eventually buy a 2-door BMW E30. It all started when a neighbor of mine used to own and park his E30 not far from my house, and every day I would pass it on my way to school. Later in life, my uncle got a coupe E30, and that was the last bit I needed to fell in love with this car.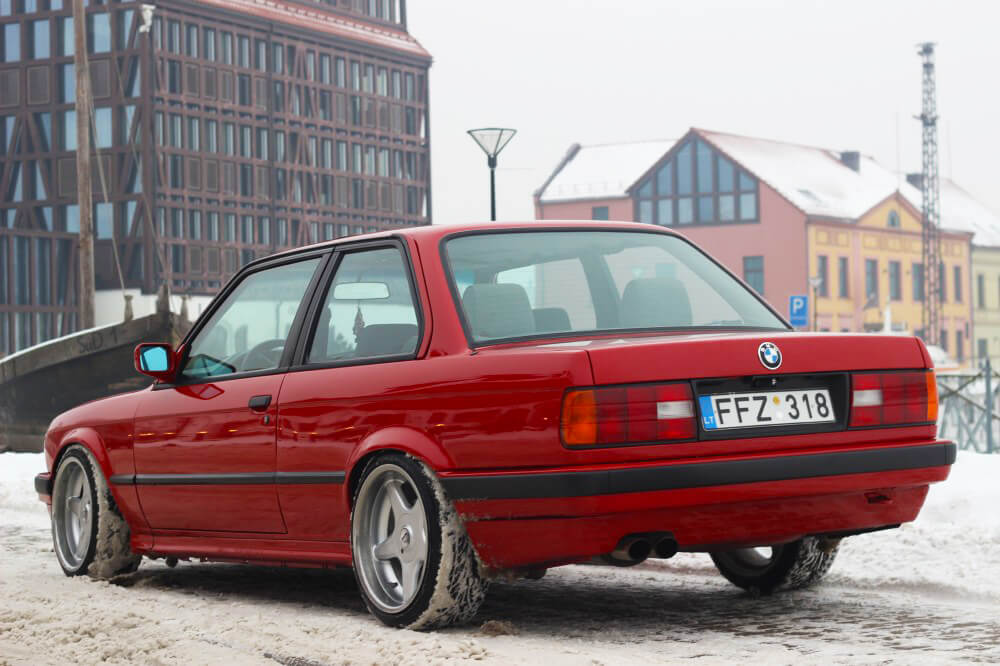 Occasionally I would browse the adverts, looking for a project, and eventually, I pulled the plug and got it. It was a red two door model. To get one I had to sell my daily driven Audi A6 C5, and that is a thing my relatives did not understand. The usual things I would hear from them was – why did you trade your good car for this old bucket. But it's ok, old school cars are not for everyone, not everyone gets it.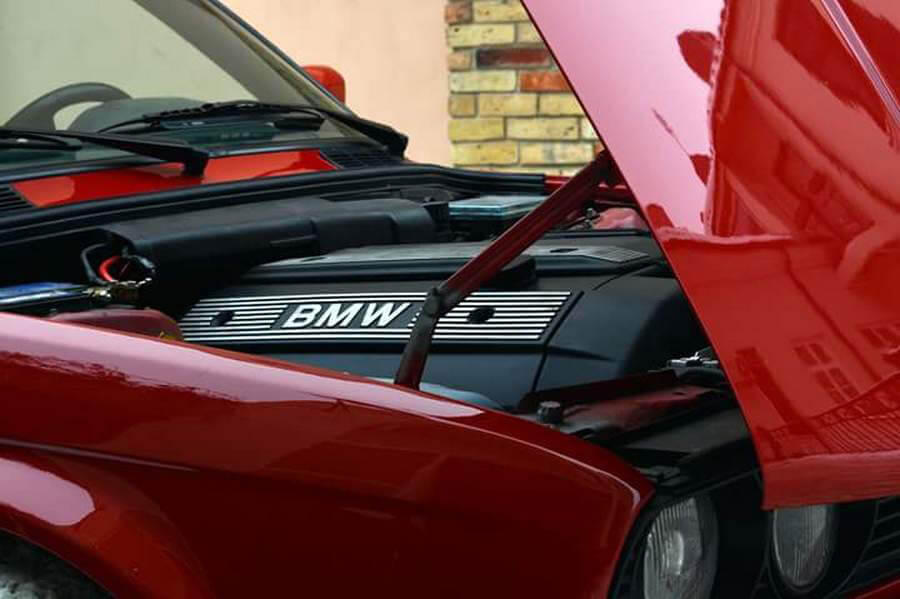 The originally stock car needed some love, so the first purchase was an original IS lip, then it was time for new skirts and later the car was repainted in a fresh coat of BMW F30 Melbourne Red color.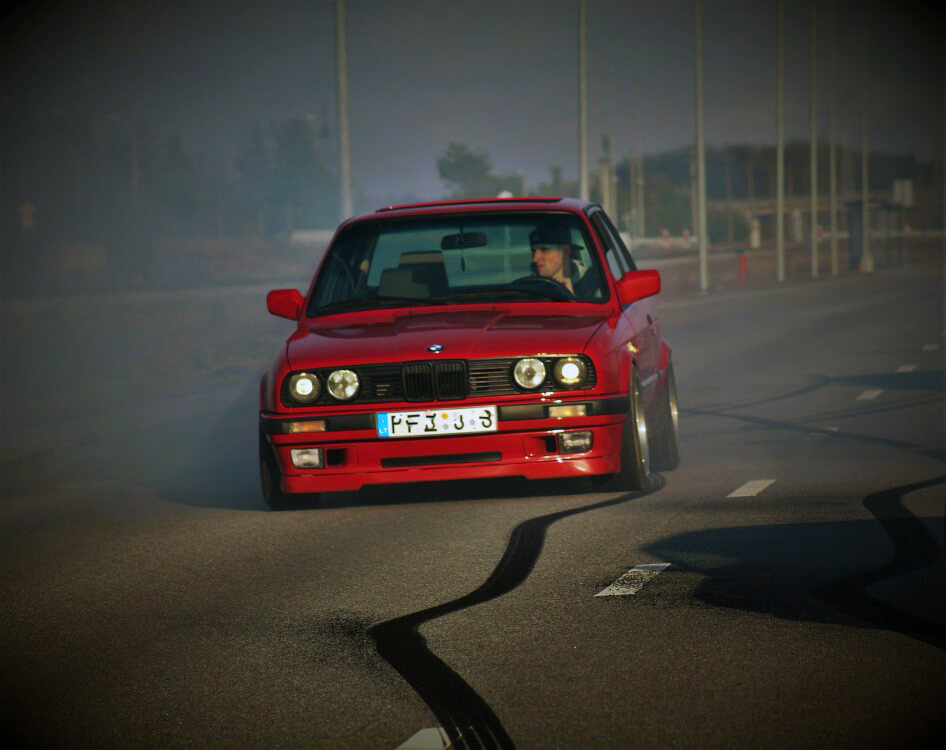 The car was upgraded with coilovers, but even better – the rear was upgraded from a separate spring and shock setup to a true coilover setup from a 5-series BMW. The engine was upgraded for 3 liters M54B30 from a BMW E39, and the power figures are 170 kW and 300 Nm – more than enough for a car that barely weighs a ton. The main exterior elements are Brock B1 R17 wheels in 8.5J all around, original smoked headlights and an M-Tech 2 steering wheel.
When asked about future modifications, the list was not shorter than the accomplished ones. Already bought is a set of Recaro seats, more mods are being done to the front and rear suspension elements, the coilovers are being stiffened. In plans is a full M-Tech 2 exterior package with an M-Tech 1 rear spoiler, a custom air ride setup and an S54B32 engine setup from an E46 M3.