---
Scraping-low widebody BMW E91
2017-03-01
---
Ok, no point hiding this one, today we have a great example of what stance is all about – BMW E91 LCI 320D. And oh boy this one is awesome!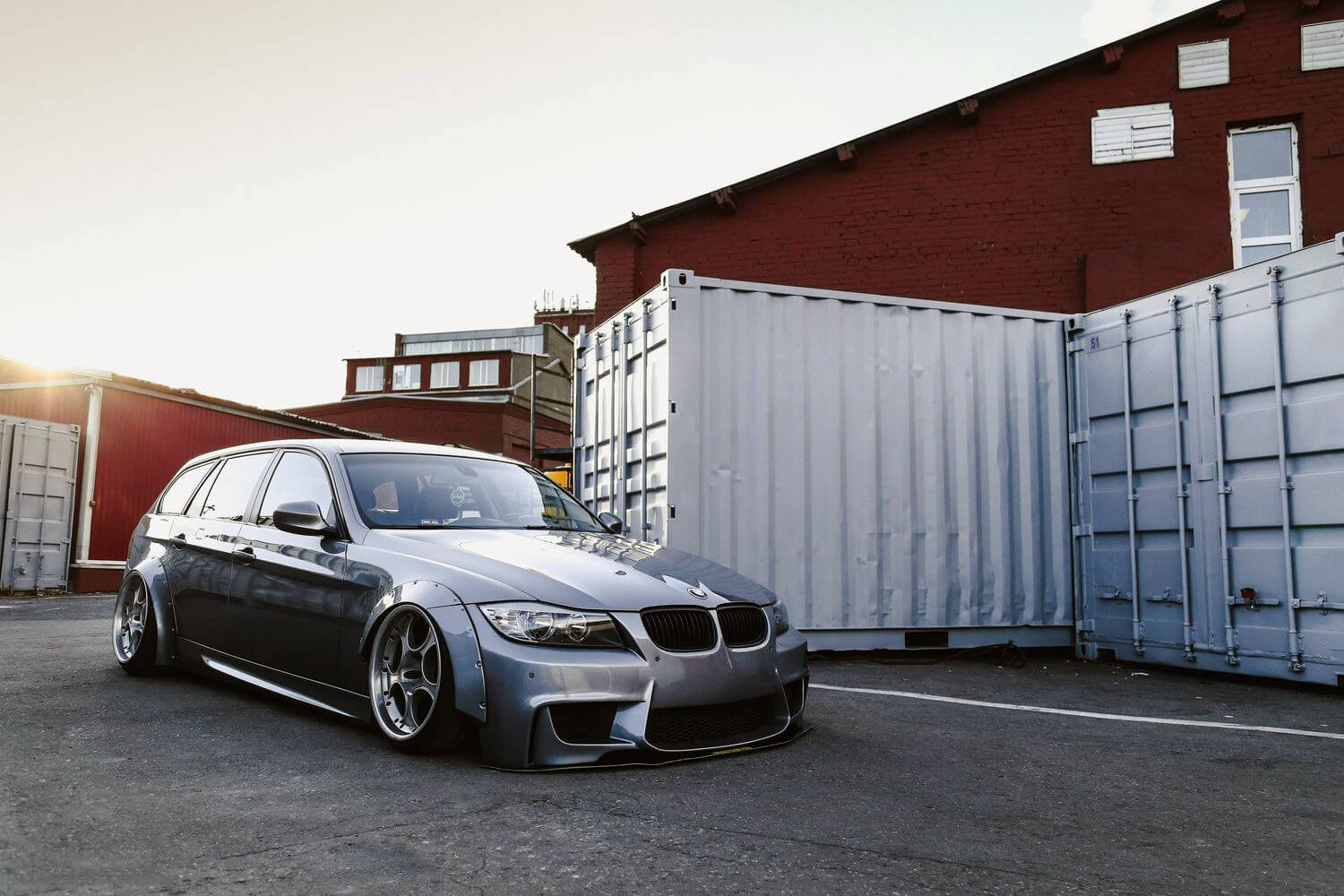 The story of this project was delivered to us from the owner himself – Nikita from Moscow.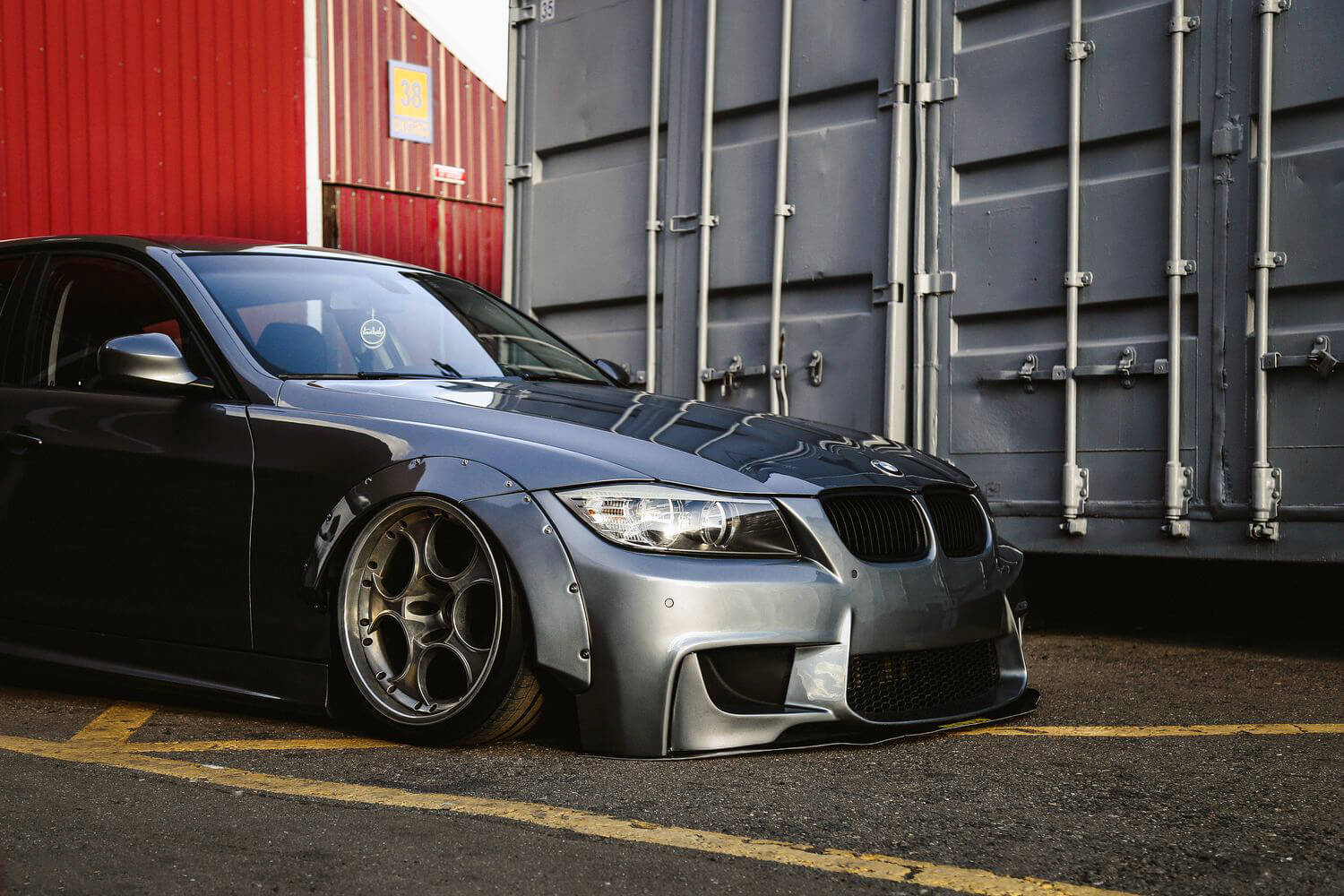 For Nikita cars are all about spending money, producing clouds of smoke and simply getting to work avoiding traffic as much as possible.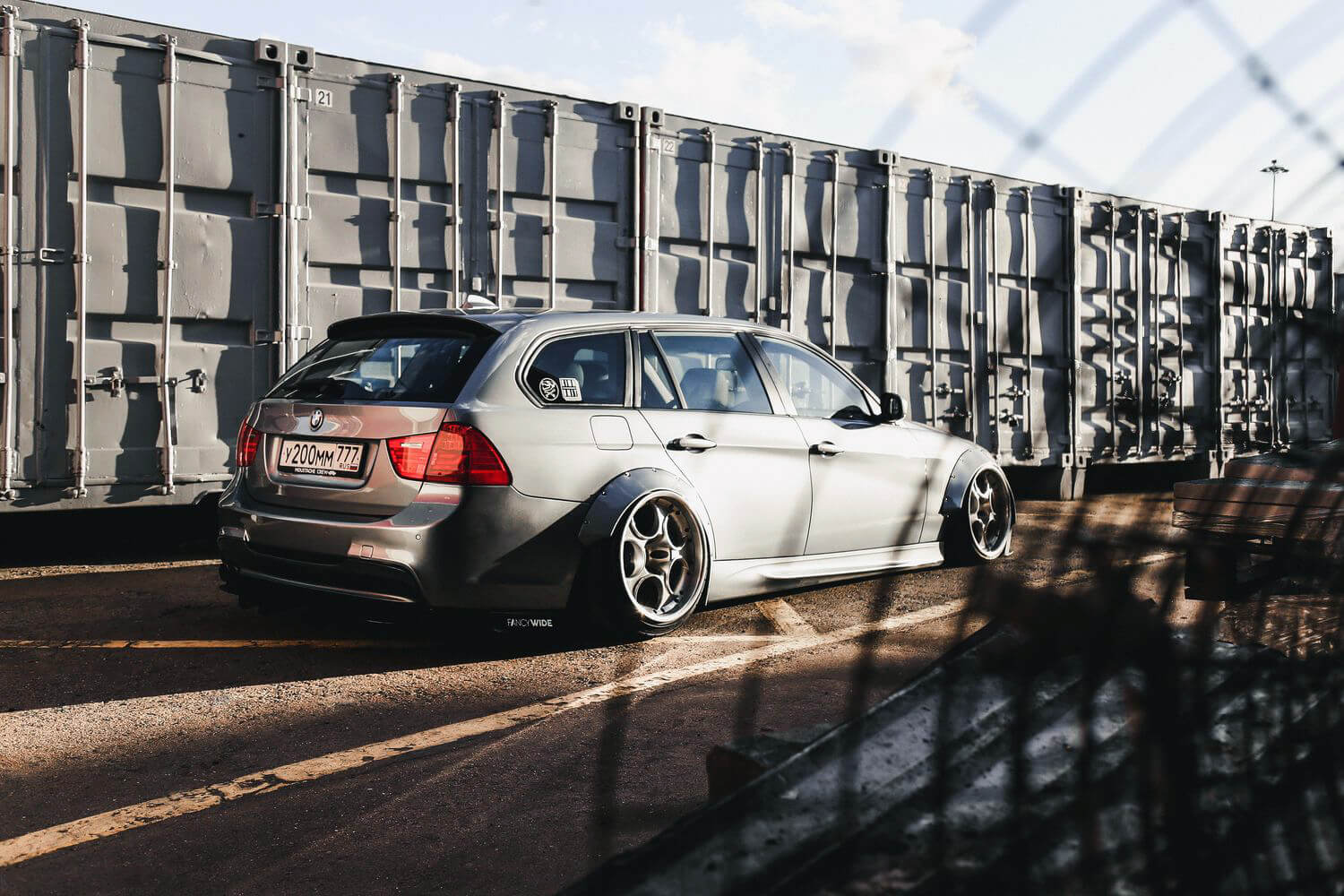 Without cars, I am also a photographer. I shoot photos on my iPhone. I didn't have a lot of cars, once I took my mom's Daewoo Nexia, but I didn't like it. Neither did her.
The car was bought with the help of friends. I came, I saw, I bought it...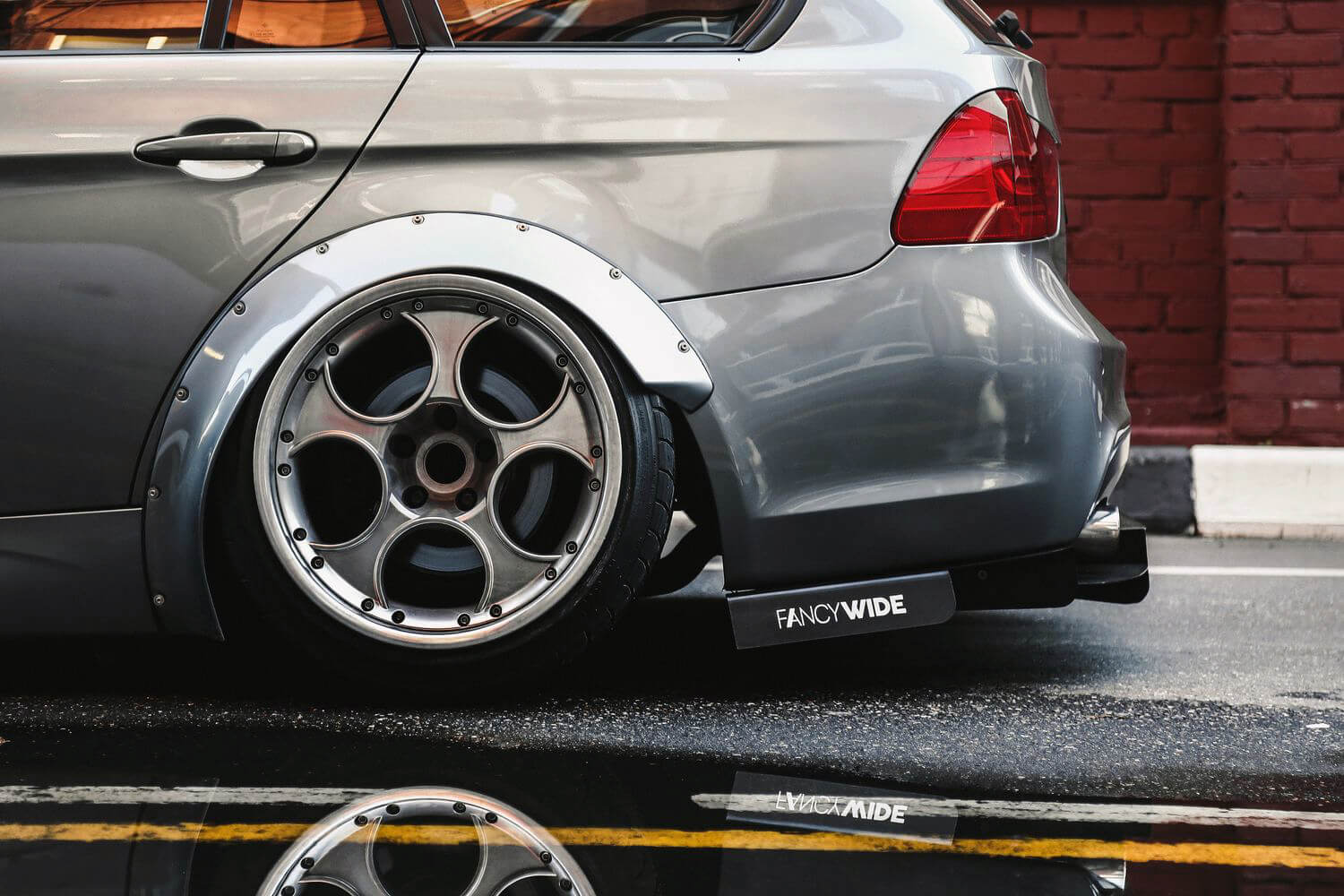 When it comes to mods, Nikita was inspired by RickFlare M3 look E91 with Liberty Walk kit. Of course – it is impossible to buy these items in Russia, so Nikita went a different route, sourcing the parts he could locally.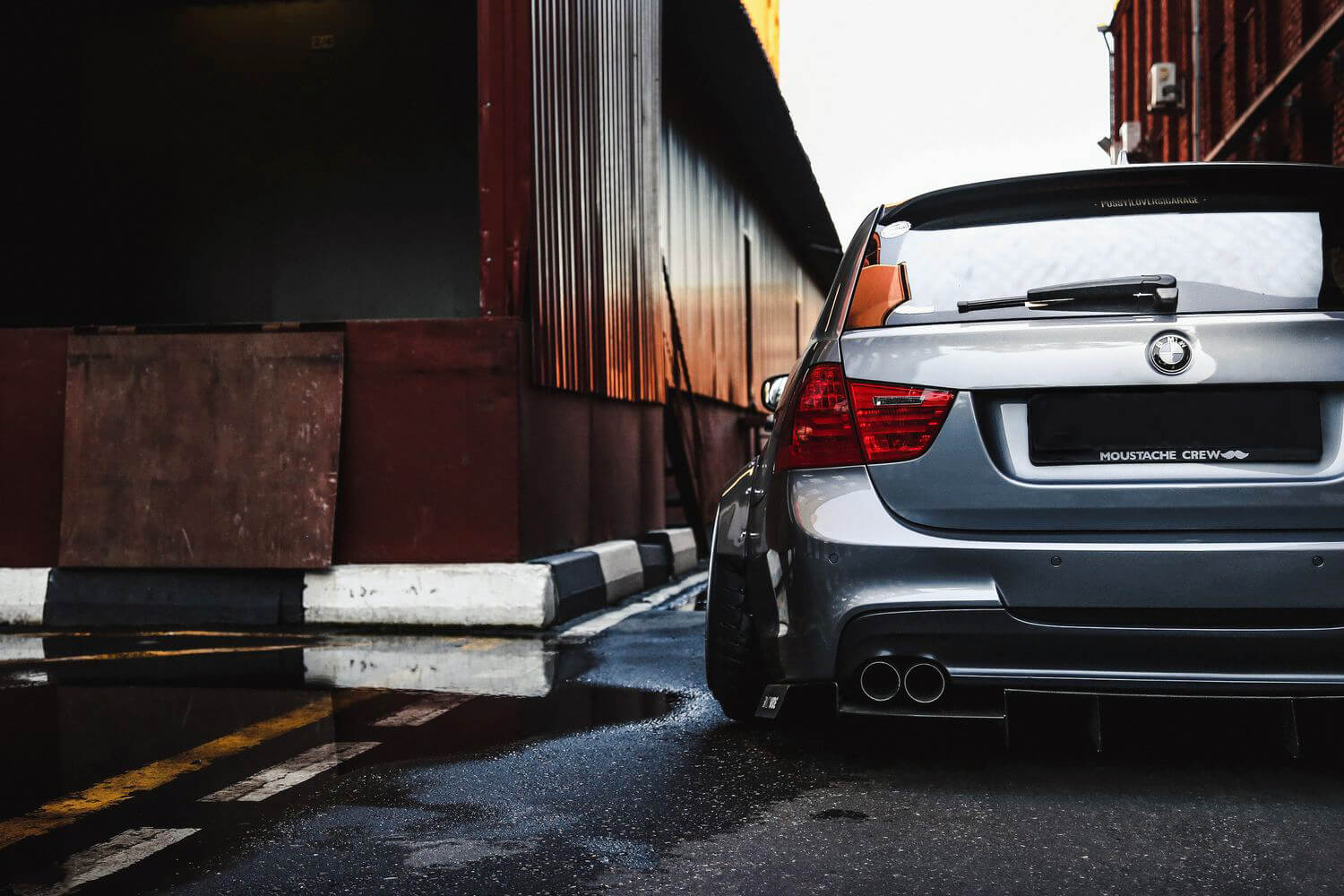 The wide wheels were acquired from Lamborghini, fenders were locally made from a company named Clinched. There's actually no plan for the project, just make it look good, initially, I wanted a very wide car, but now I get it that it's all about the balanced exterior look. So the result – a rocket.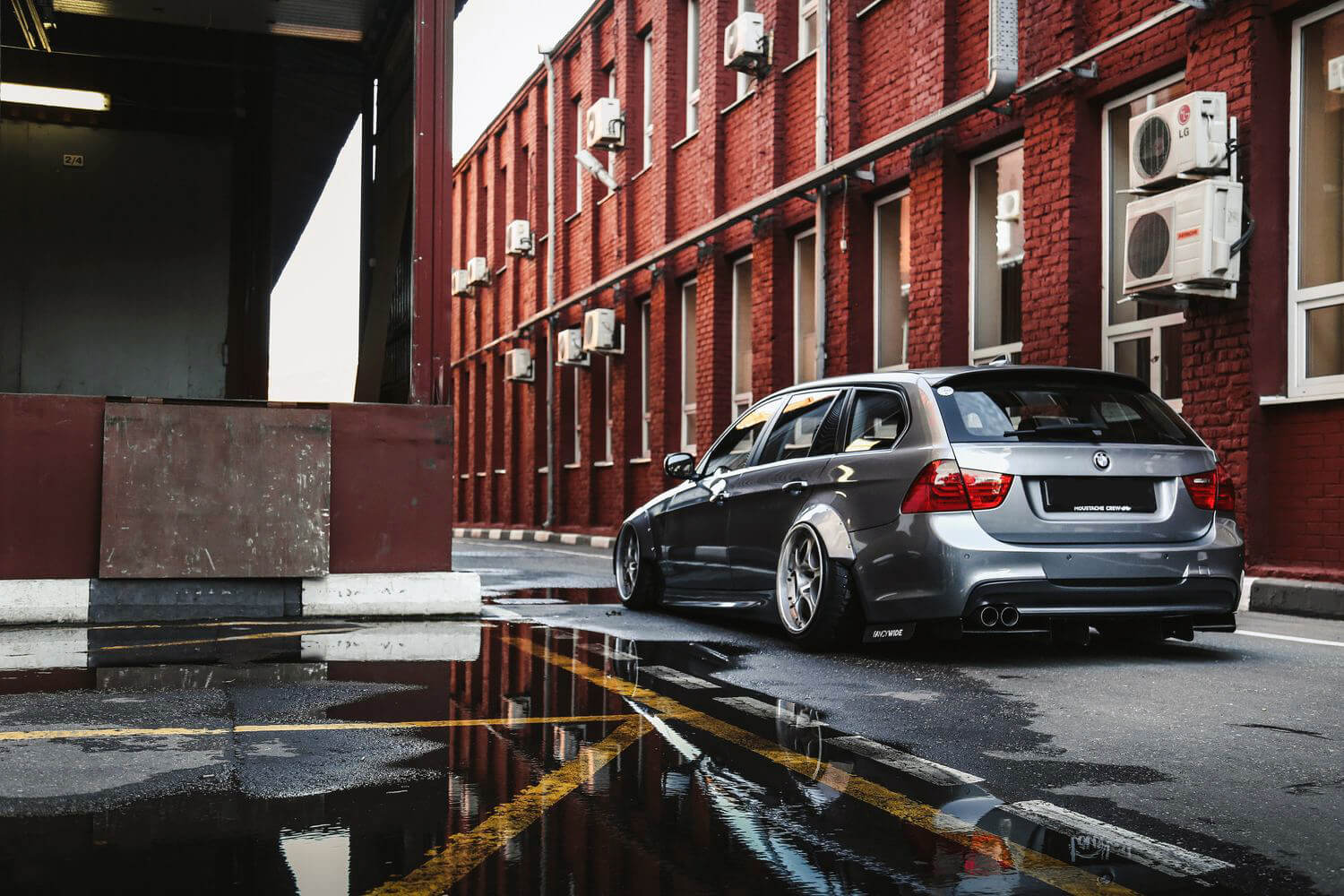 The work started with air ride. Reason – it costs the most. The combination is simple - E-level + Airlift. Adjustable and perfect for everyday driving. Then were the wheels, this is where it actually became a project. Next was a 1M style rear bumper and all corner body widening.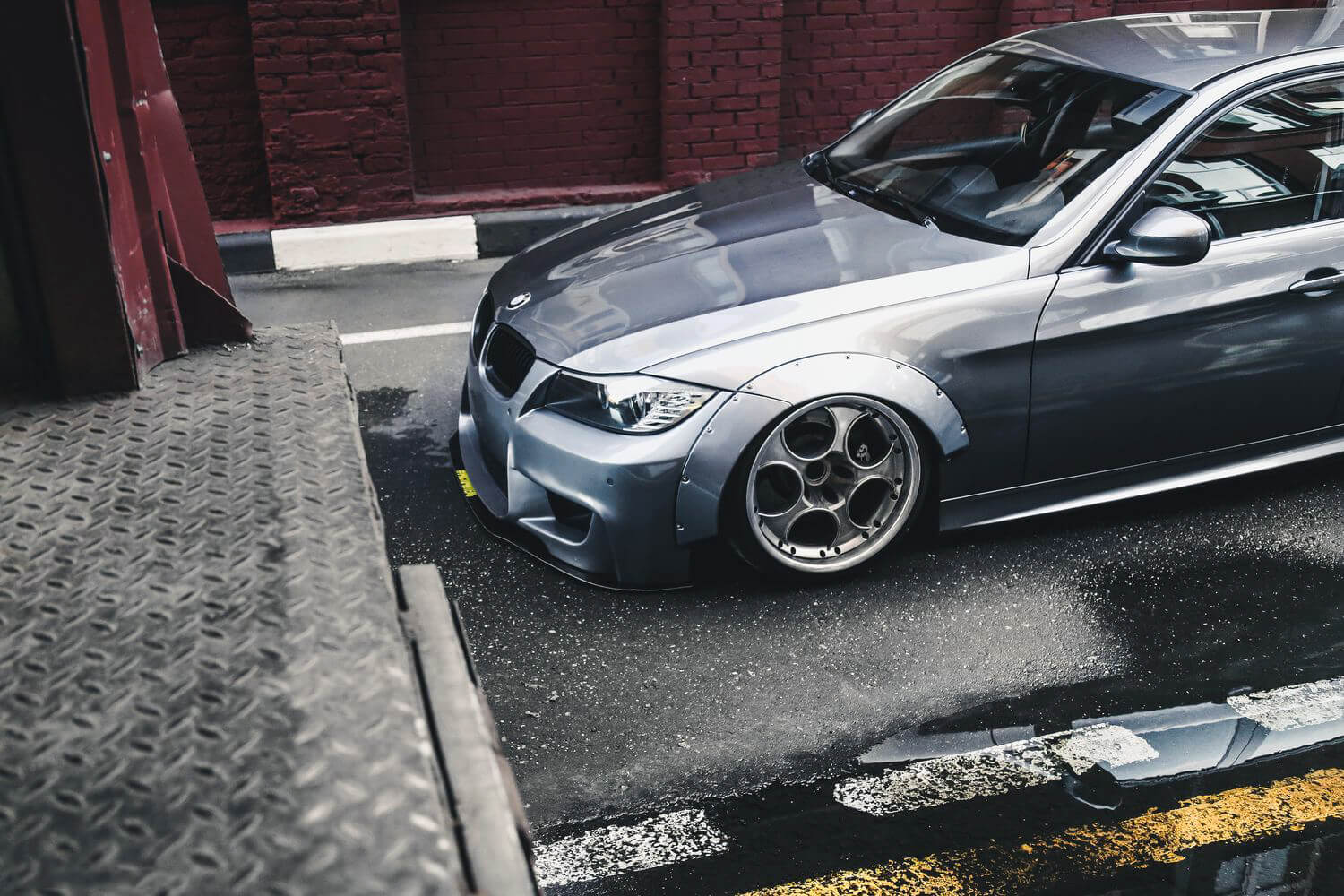 During the winter the interior was fully redone, new skirts, bumpers, exhaust, Fancywide diffuser. And this is the end result you see today. A sick homing missile.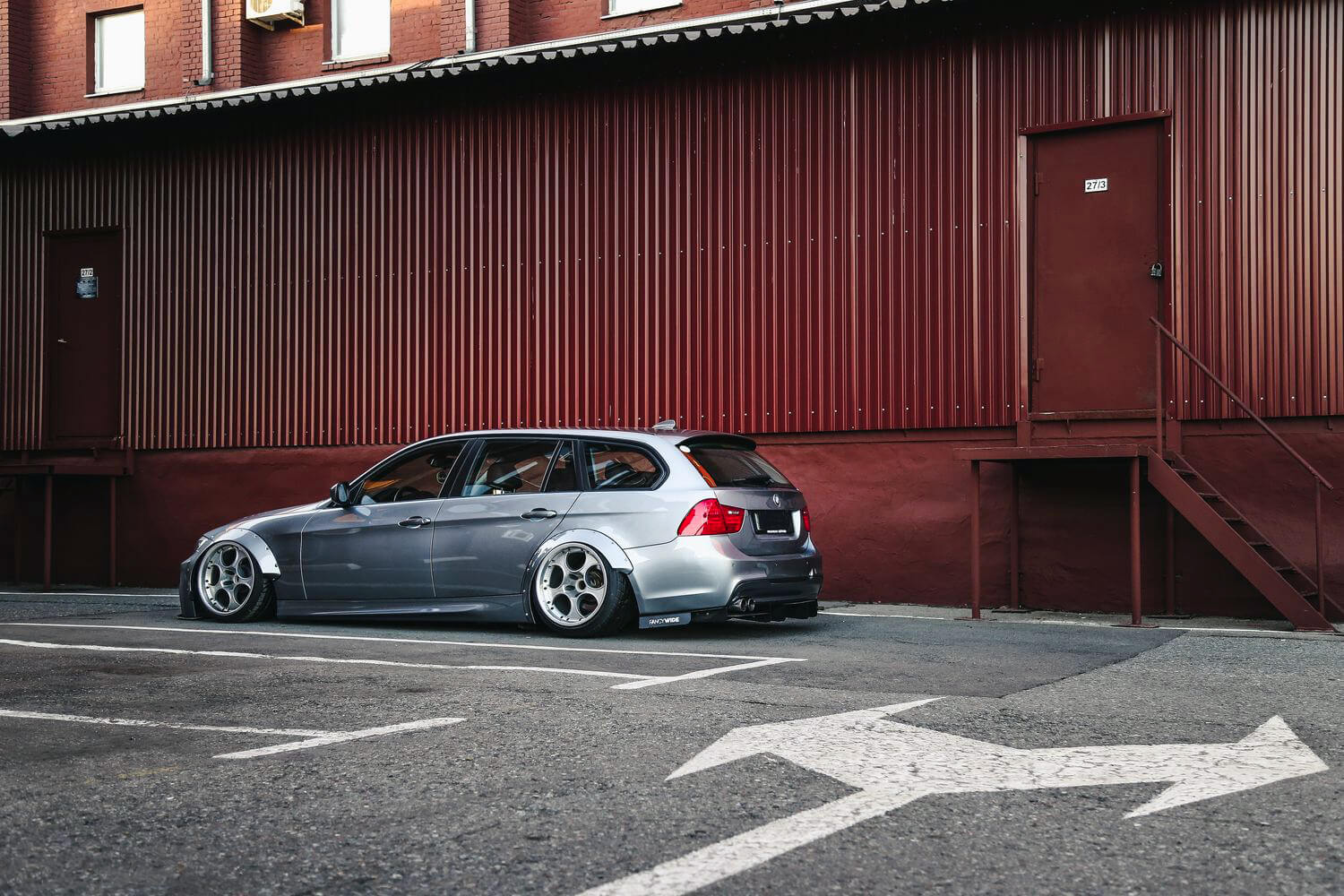 Spec list
BMW E91 2009 LCI 320D
Engine
Chip-tuning with EGR-delete
Suspension
Airlift Performance struts up front
Koni Sport struts in the rear
Accuair E-level management
Wheels
Lamborghini Murcielago R18 wheels 10.5J front and 13J rear
Exterior
Bumper 1M style
Fenders Clinched
Roof rail delete
Fancywide diffuser
M-performance rear bumper
M-skirts
Tires
Potenza 205/40/18 — Toyo T1R 265/35/18