---
Go JDM on a MK2 Golf? Sure why not!
2014-03-16
---
If you live in Osaka and have your own workshop, what would you do? Well, the possibilities are endless. Here you can see a perfect example of an MK2 Golf which was upgraded by the awesome team from Euromagic.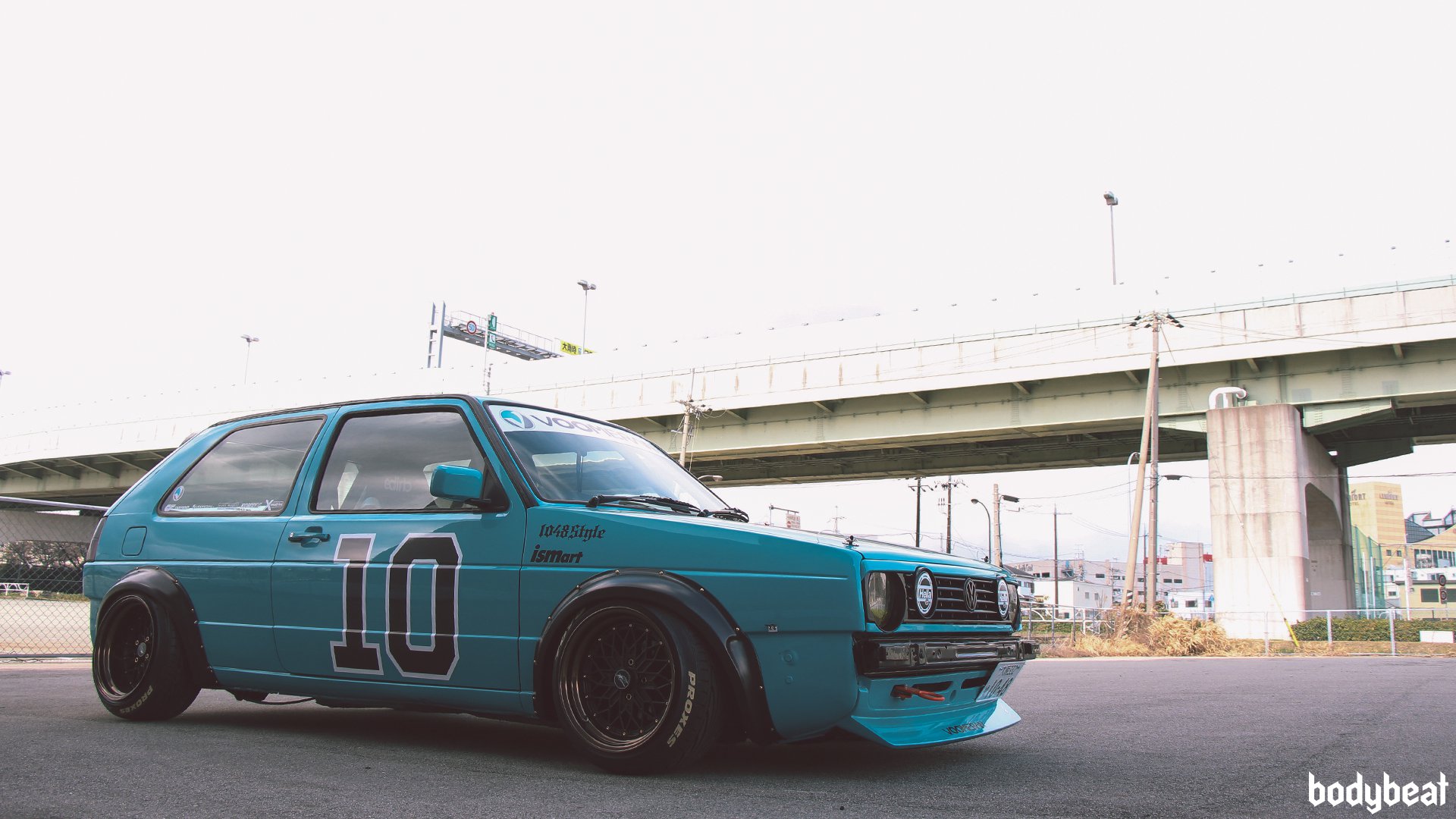 Only the most needed upgrades were done - roll cage, big tow hooks. It was stripped of everything unneeded, and under the wide arches was fitted with rare 3 piece wheels made by Work Japan - Glow Star. And by the look on this car, it's hard not to tell that it's not a race car.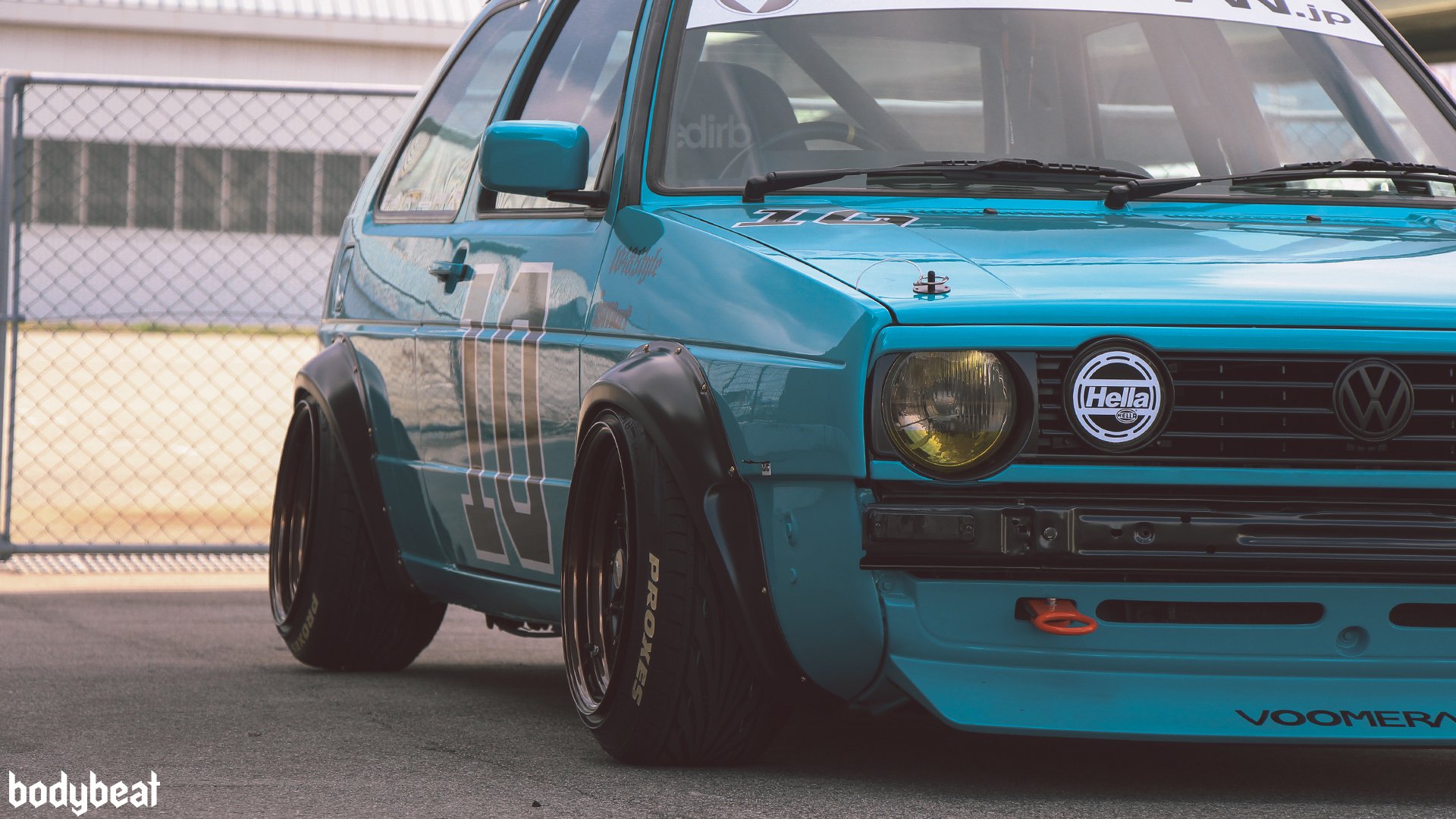 The only problem - it's not a race car, it's a show car. Underneath all the exterior it is the same Japanese market Golf.
The car was presented in February 2014 on Osaka Auto Messe - a very popular auto show in Japan. During the show not everyone liked the painted bumper and double light grille, so after the show, some of the parts were changed. And you - are the first ones to see the last stage of the Golf.