---
An aging classic done right
2017-03-25
---
We at Stanced.info love old-school cars and it is no secret. People do all kinds of crazy things to them - some restore them and some keep them the way they are, keeping its patina, but some people do this.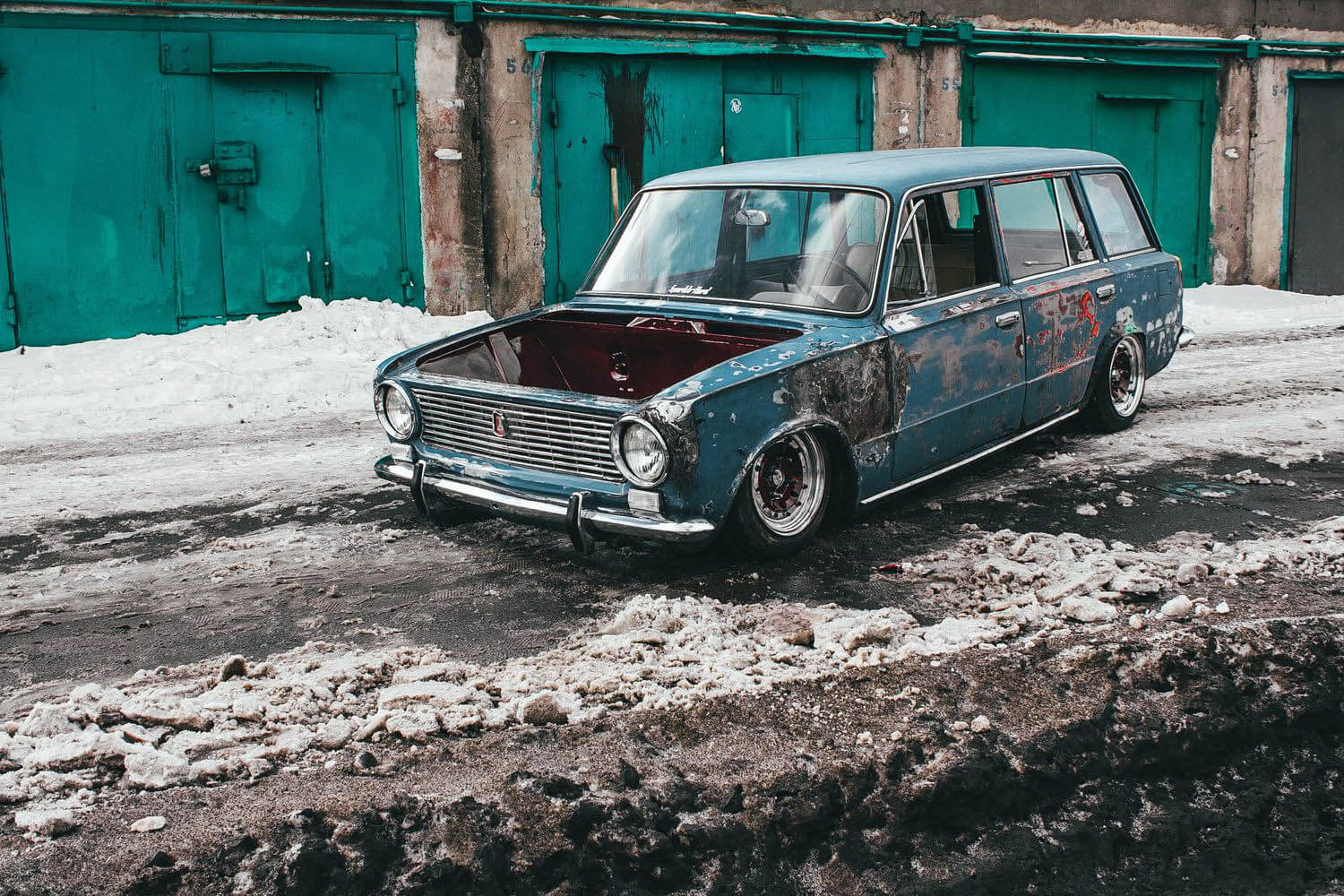 This particular example is a LADA 2102, initially, it was up for a restoration, but its previous owner did really bad things to it, so a decision to turn it into a rat style project was made.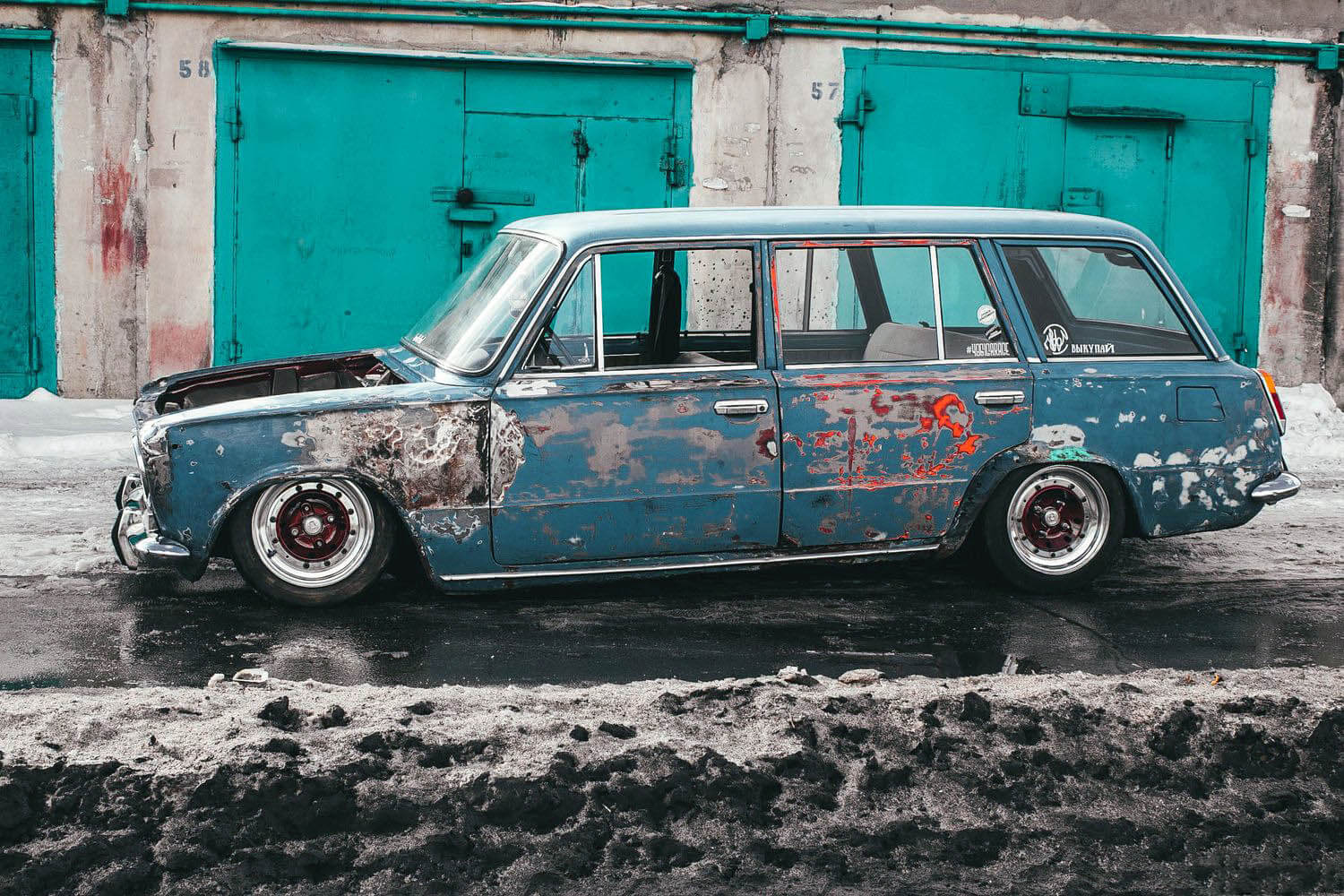 The wheel choice was hard for this one, at one point it was equipped with Advan A3A wheels, but the owner made a choice to switch to Weds Furalco Racing Forge FG in 6J up front and 7J in the rear.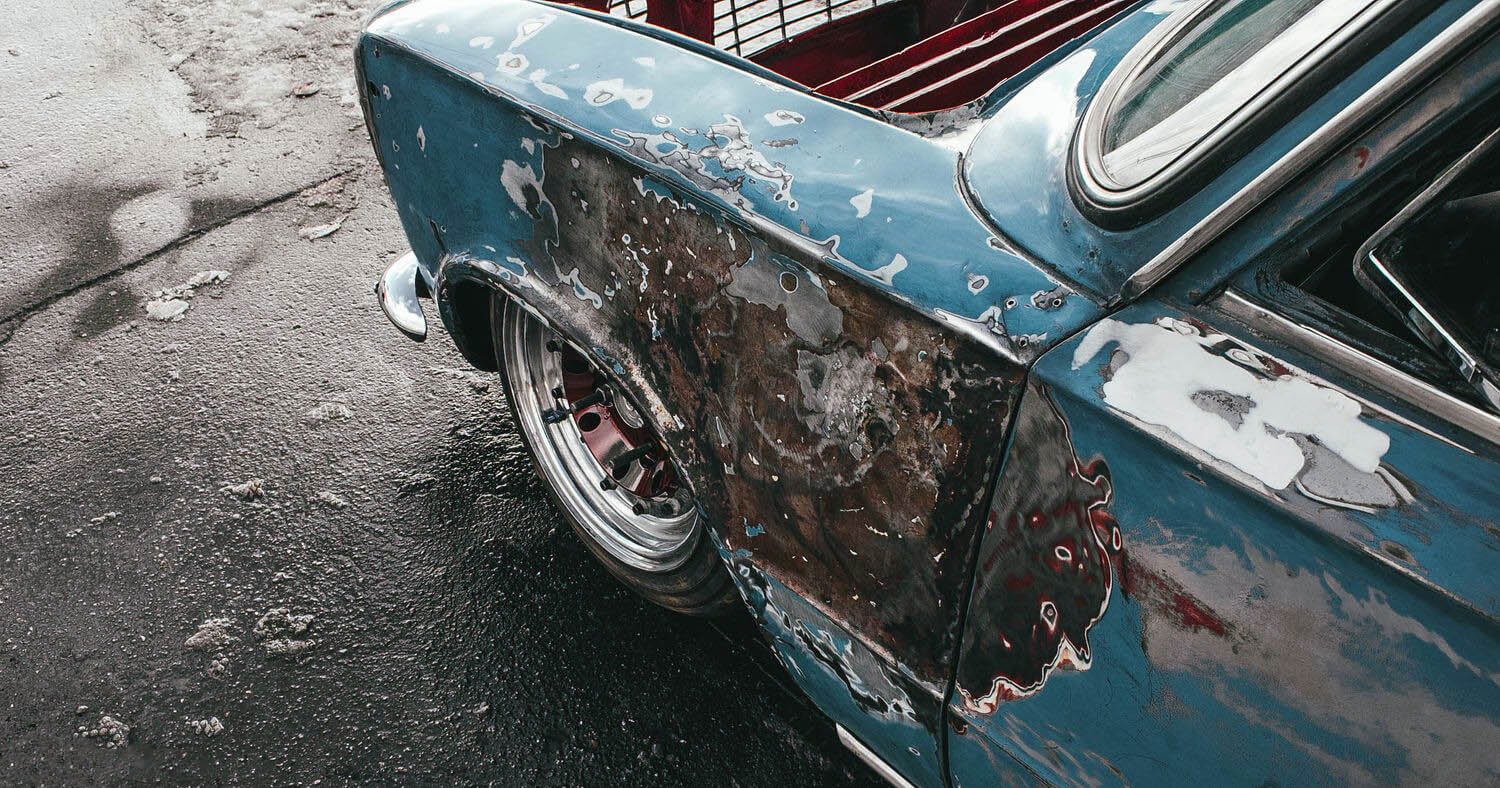 In order to make the car this low – a custom subframe was made, it was lifted and made narrower. Custom camber arms were also added to the setup.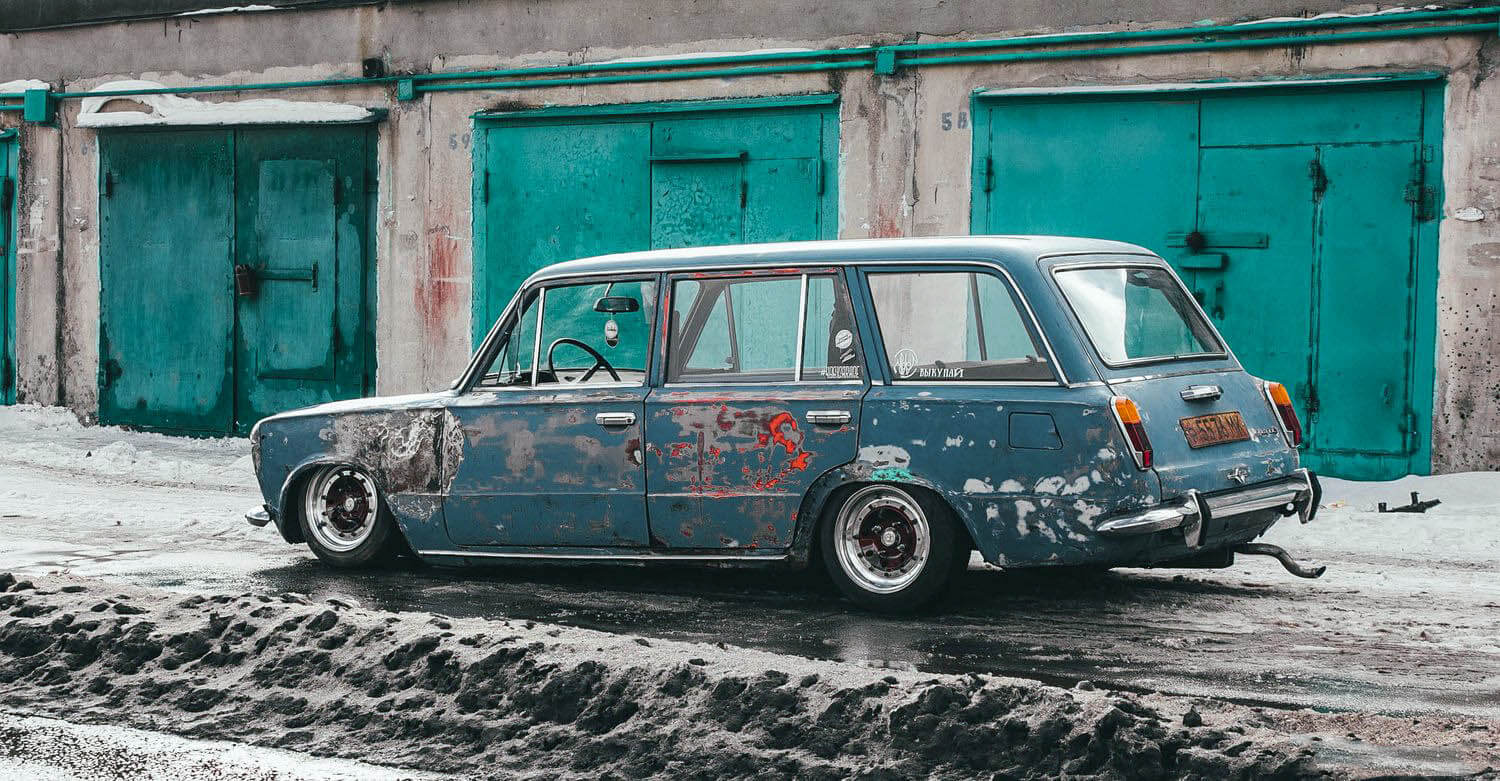 After removing the engine from its place of origin, the engine bay was shaved and painted to make the new engine pop out.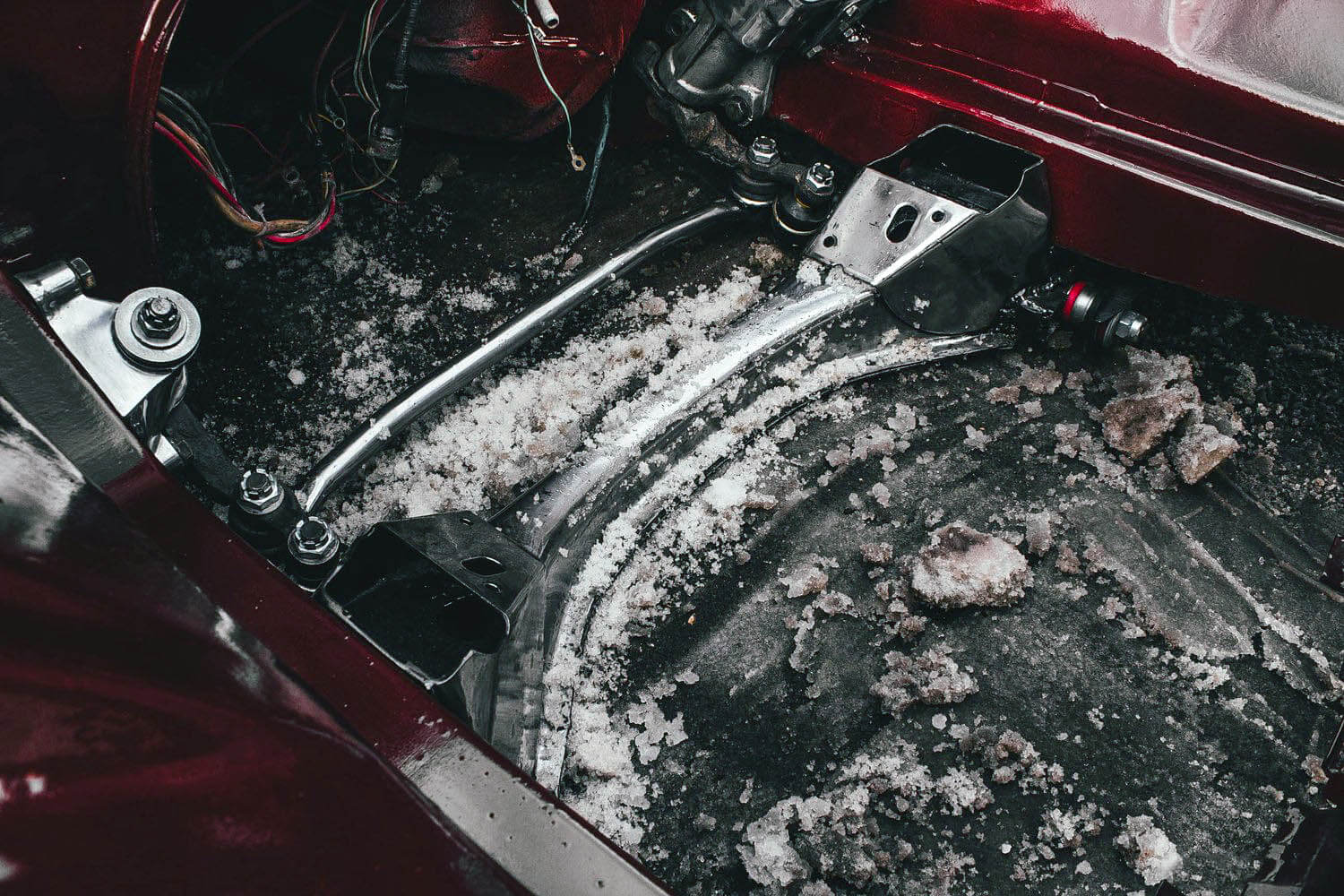 The engine itself is currently in the stage of being built, so we cannot see the project finished just yet, but surely will this summer!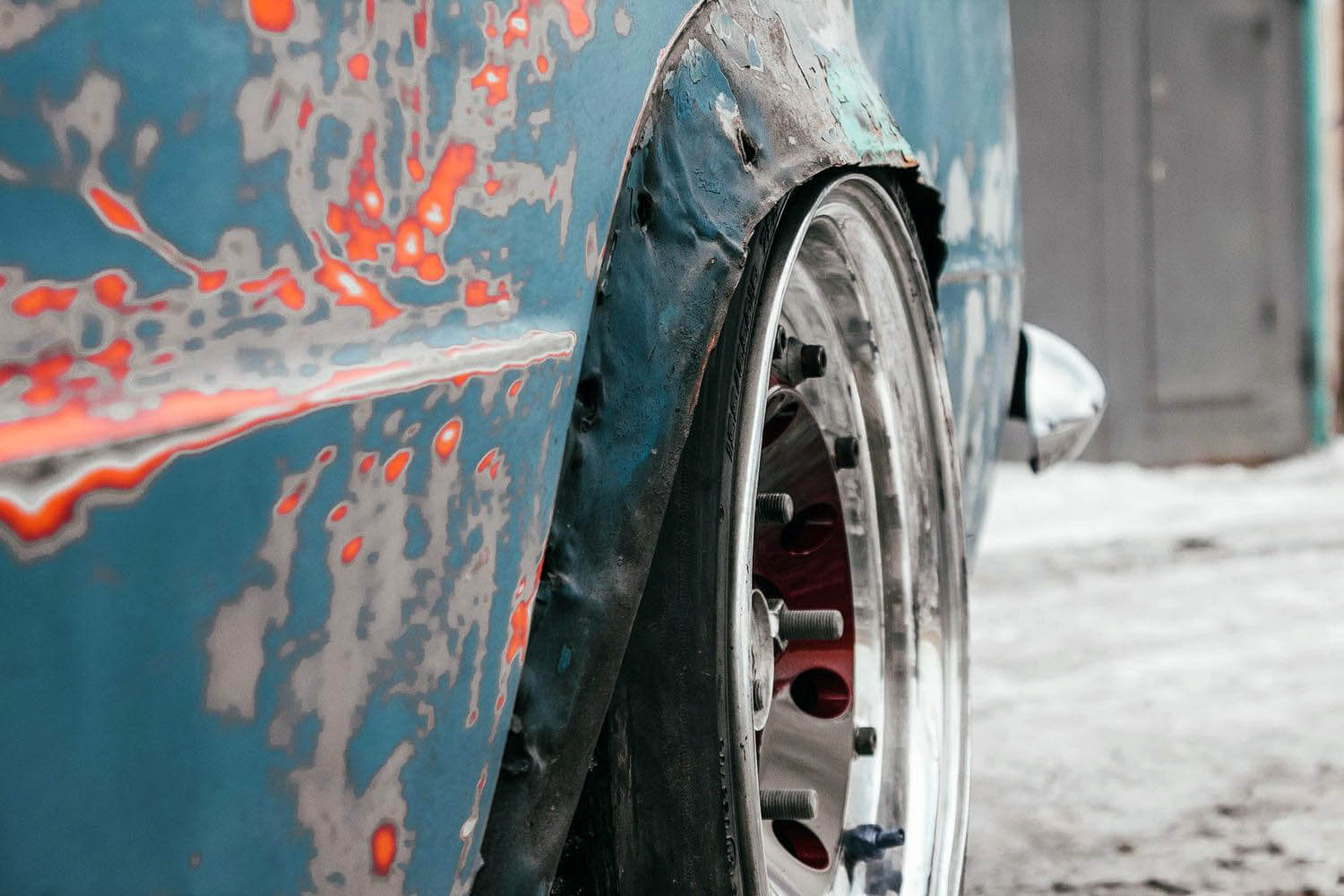 Until then – take a look at these great pictures of this marvelous car, and take a moment to imagine it rolling down the streets of your town. Awesome.