---
A story of a mighty E30
2017-01-06
---
When looking at this E30, from a non-car-guy perspective, one would only see a regular, old BMW on big wheels. But only true car-guy's know the true value of this car.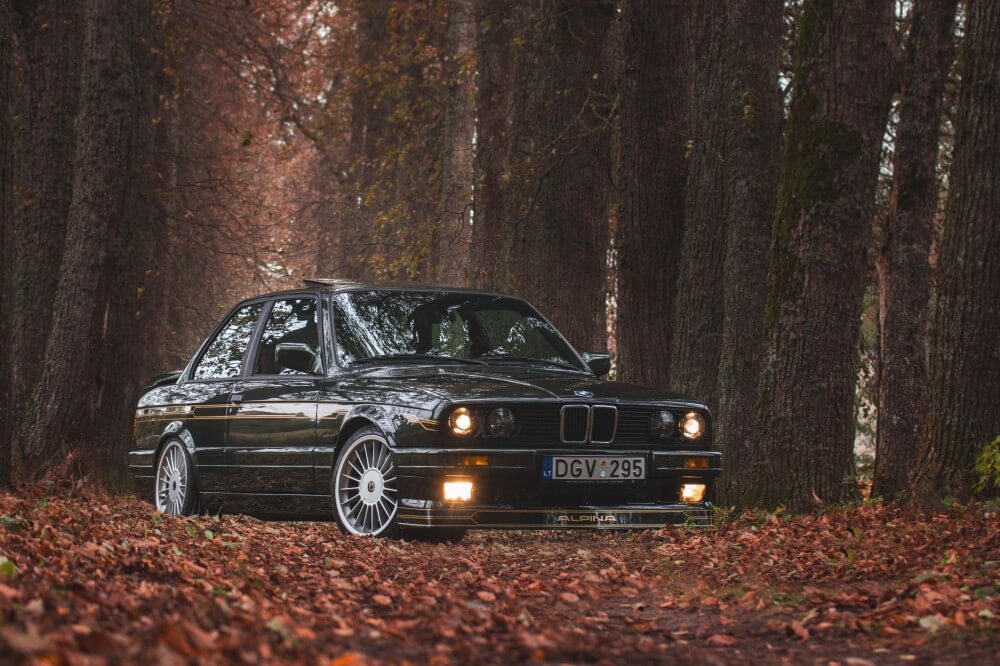 So we got ahold of Edgar – the owner of the car and asked him a few questions. First, but very important - how he got into cars.

All my childhood summers were spent in a village, and my neighbor used to resell cars from Germany. Very often you could see a lot of cars in his driveway, but one stood out the most – his own E30. So all free days were spent in neighbor's garage, I watched and learned how to wrench on cars. This is how it started.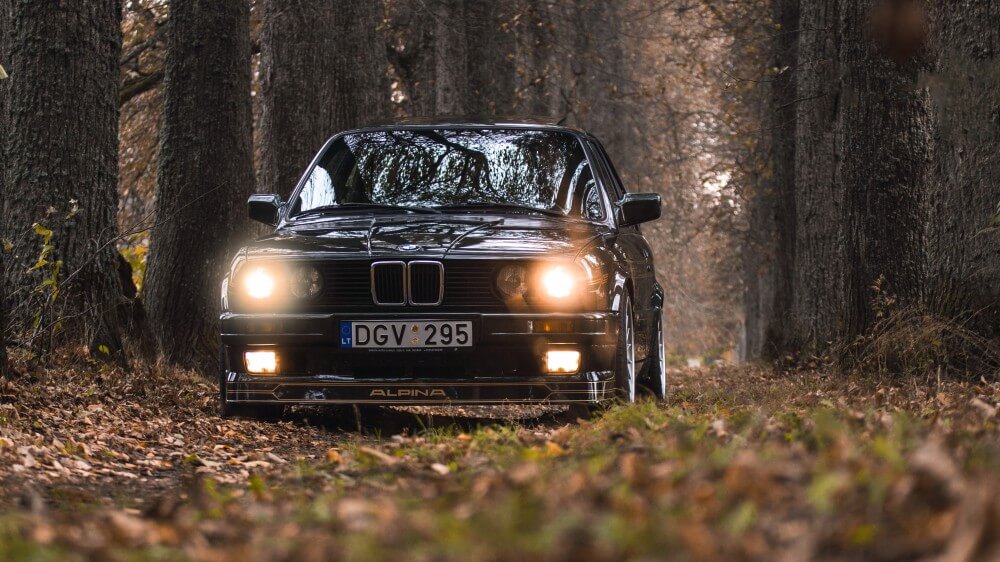 So why did you end up with a BMW? And why E30?

I perfectly remember the day I went to buy this E30. When I arrived for a look-over – it was already dark, and by looking at the car, the color I saw was black, even though the seller told me it was dark green... But since I was looking for a great base – color did not matter, so I got it. When I arrived home, and only then I noticed the miserable green color. And the most thing I wanted to do was repaint the car as fast as possible, but as time passed – it grew on me and I got used to it.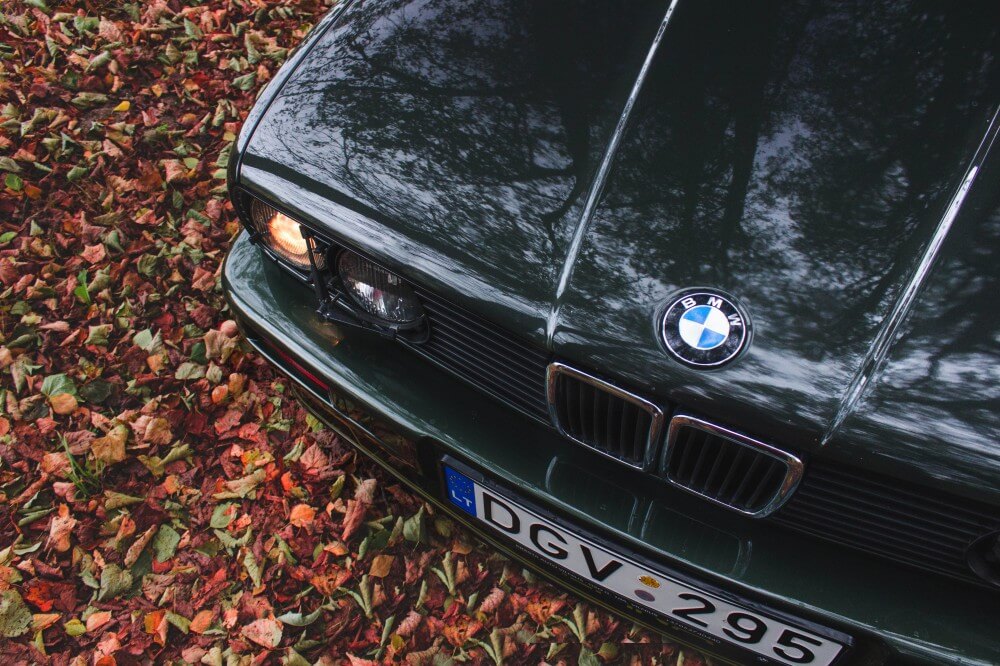 Having a car like that, how often do you get into a situation where it is hard to find parts for it?

Actually, the biggest headache is getting the rare parts. But if you actually think about it – it's getting harder and harder to get common parts but in good shape.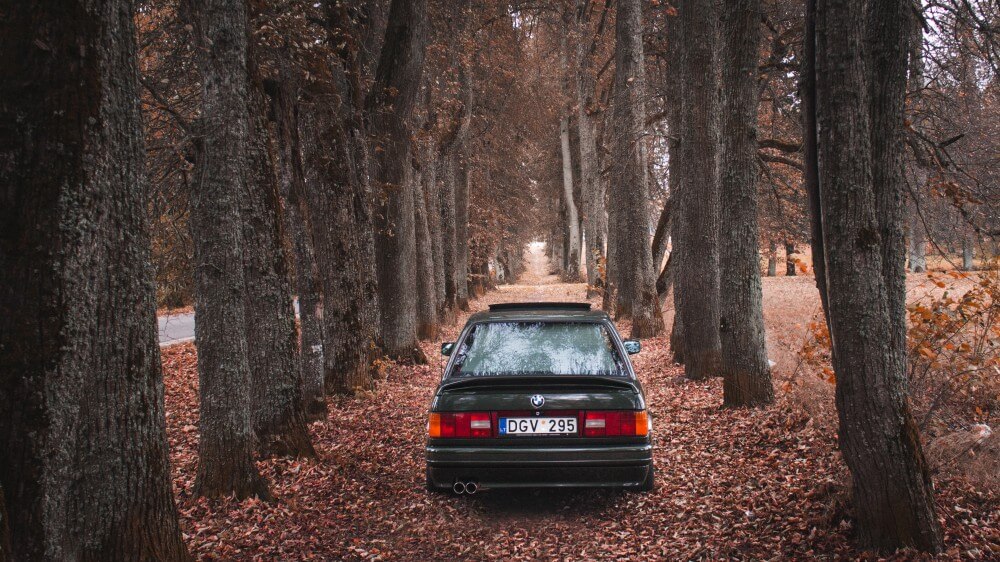 What are your future plans what parts are you hunting for now?

Currently, I am searching for the super mega rare Alpina Vent Gauge, they were only installed on original Alpina B6 3.5S and Africa-spec E30's – 333i.
As for plans – just a basic refresh for the engine. Originally it had 170 HP, but strapping it on a dyno, recently only revealed 150 HP and 168 Nm. After installing a new exhaust – I got closer to the stock numbers, 159 HP, and 211 Nm. I would like to get the engine close to 200 HP and keep it naturally aspirated. Also changing the engine is not an option – the M20B25 is staying.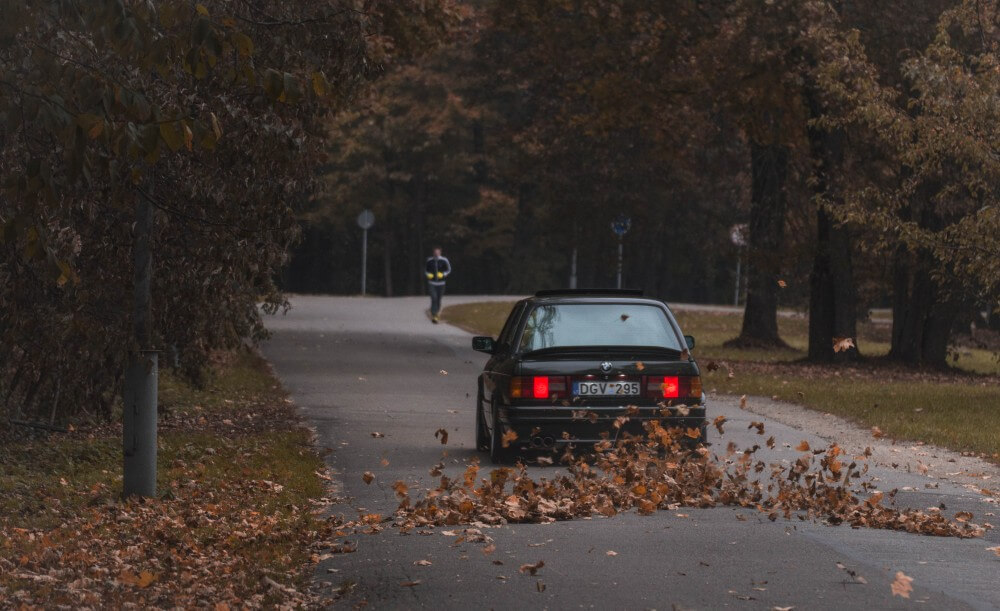 Spec list
BMW 325i produced in 1990
Engine
BMW M20B25 2.5L 126 kW
Friedrich Motorsport exhaust manifold
Wheels
17-inch Alpina wheels
Suspension
Koni adjustable shocks
Weitec springs
BMW E90 drop hats
3.91 LSD diff
Exterior
M-Tech 2 body kit
Alpina 159 front lip
Hella Black front headlights
Interior
Alpina four spoke steering wheel
Original Alpina gear knob
M-Tech rear view mirror
Brakes
308 mm front brakes and 294 mm rear brakes