---
An E36 in its full glory
2017-01-10
---
Every modified car is always seen on the street, and often you can meet other car-guys this way. For these guys – car is not just a transportation, it's a passion, a way of life.
Modified car culture started its existence a long time ago, but the styles change every now and then. If you would take a look at how cars were modified back in 2000 – you would most likely call them ugly. But for the guys that did it – it was a way of expressing their passion for cars, and so it is today.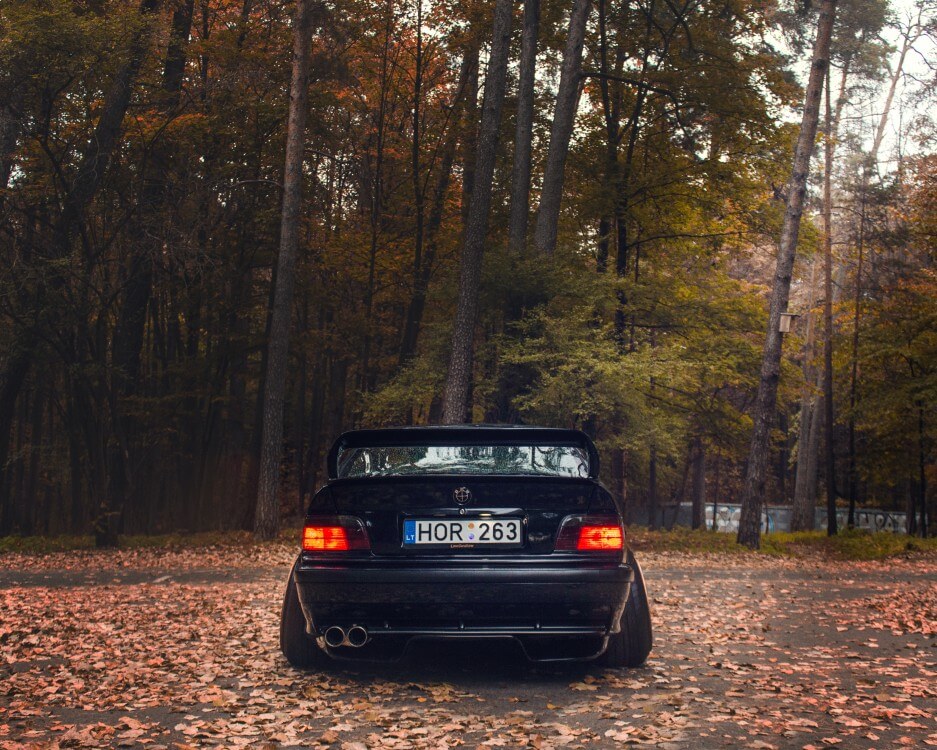 Martin's BMW E36 get spotted on the streets very fast. Big rear spoiler, gold painted wheels, wide arches – all the things that are currently popular.

So let's talk to the owner and see how he got this state.

So you know my name, no need to repeat it. I work at a car junkyard and spend most of my free time among cars. One way or the other – its car related.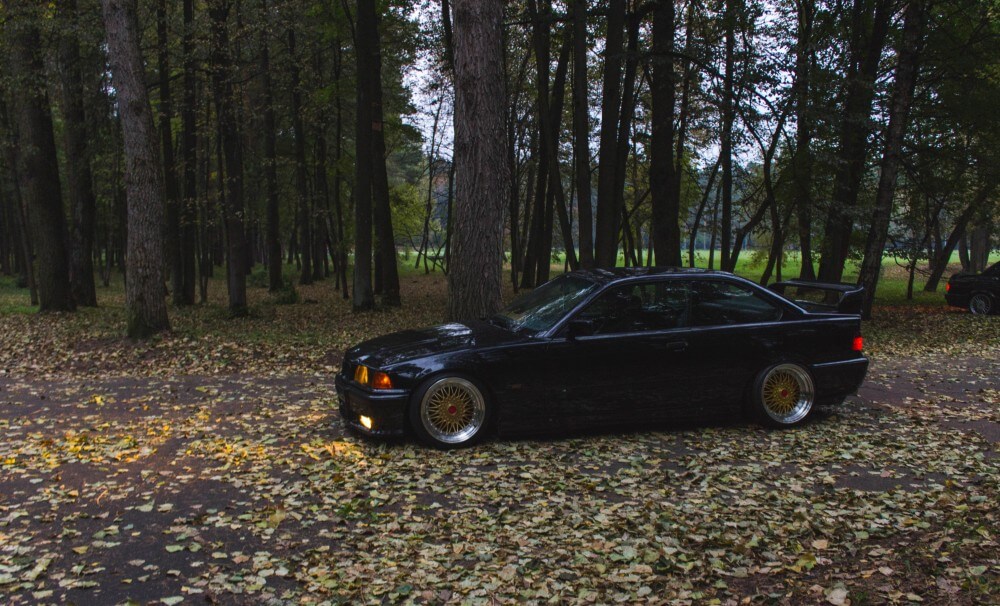 How you got this car? Did you see it in a movie or maybe your parents used to have one?

I always was a car-guy. It came from my dad – he was always telling me about different cars, but the moment I became a car-guy was when I got my driving license. That is when I got into the Stance culture.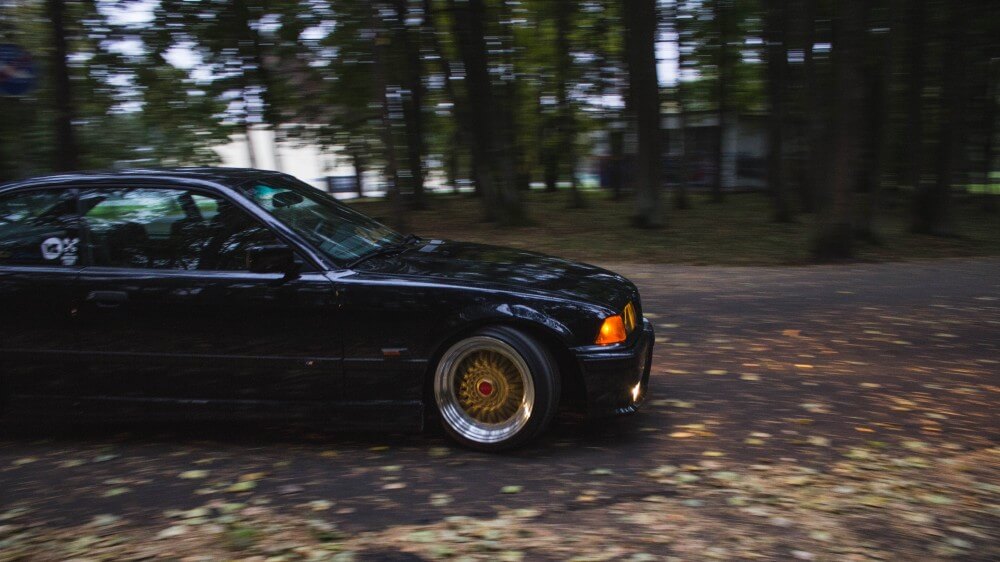 And why did you choose a BMW? Why this car?

Actually, I never thought that a BMW would give me so much joy. It just happened, that my first car was not VW Golf (Which I wanted), but a BMW E39. I got it, I tried it and I understood that BMW is more than a car, and on that note, I began modifying it. If I would look back at it, it was not that bad – it gets attention on the streets, so it was good. When I sold the E39 I got myself an E36. I never liked how they looked, don't even know why I got it, but after a first ride, my mind changed drastically.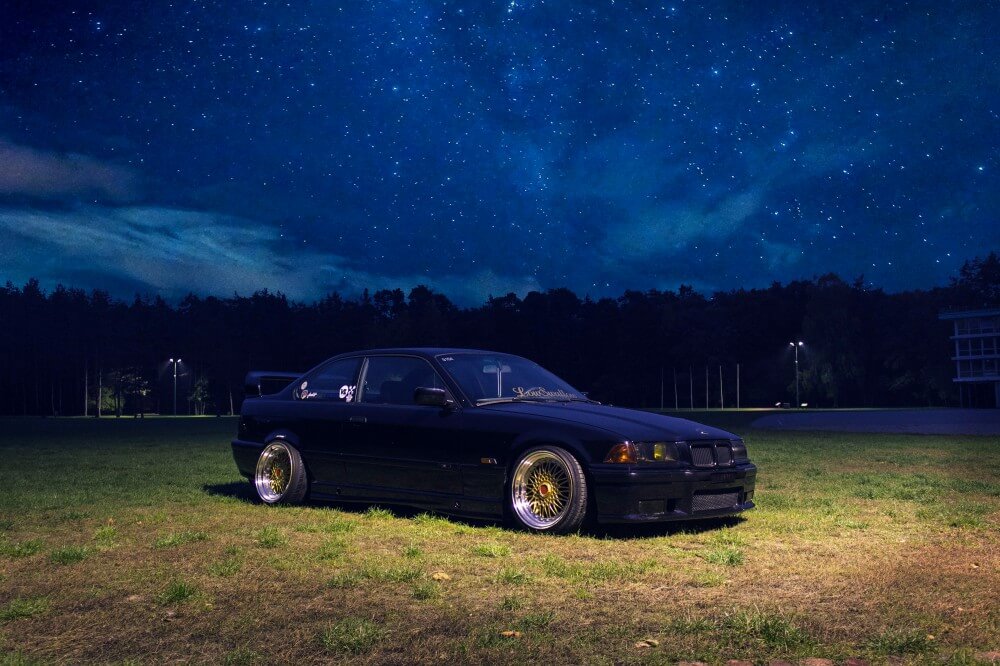 You can see from far that the car is not stock. Did it take much effort to turn it into the E36 we see?

Nothing too difficult about it, as any car-guy, I refreshed the body, installed some coilovers, got some great wheels and took it for a spin with the new look. It took me about two months to achieve this look, with the help of good friends of course.
Why Stance? Why not some other style?

When I first time saw a stanced car – I immediately knew I wanted it, and that I want to try doing it myself. At this moment I have just the basics – there is much more to be achieved.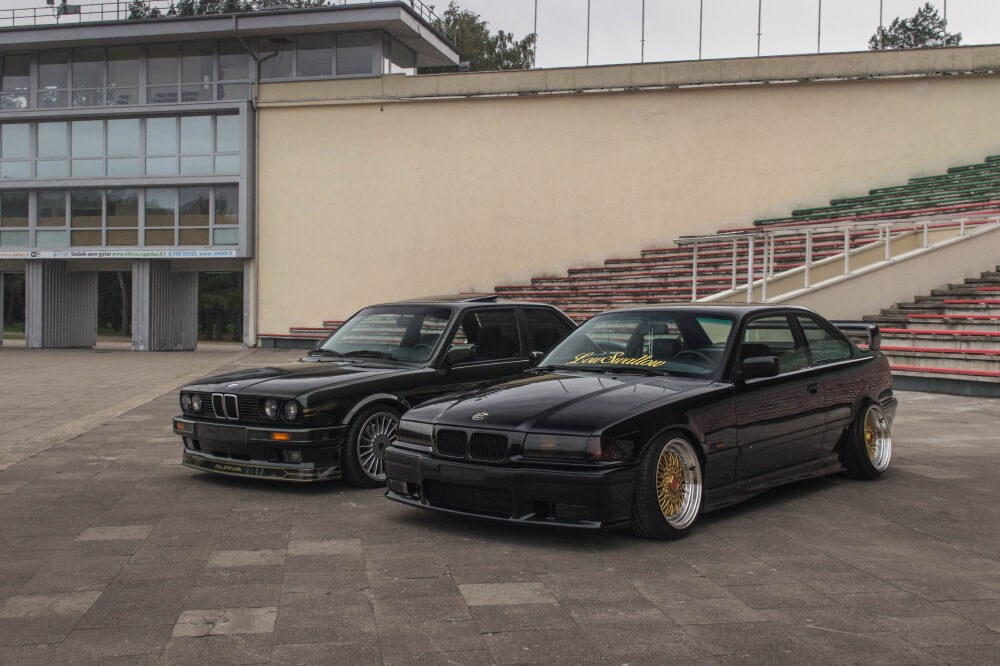 So you mentioned that the car is still in progress. What future mods can you tell us about?

Actually, there is a lot to be done. But the most things I want are an air-ride suspension, engine bay shave, and a mint condition interior. A few original parts are also in need for a perfect look.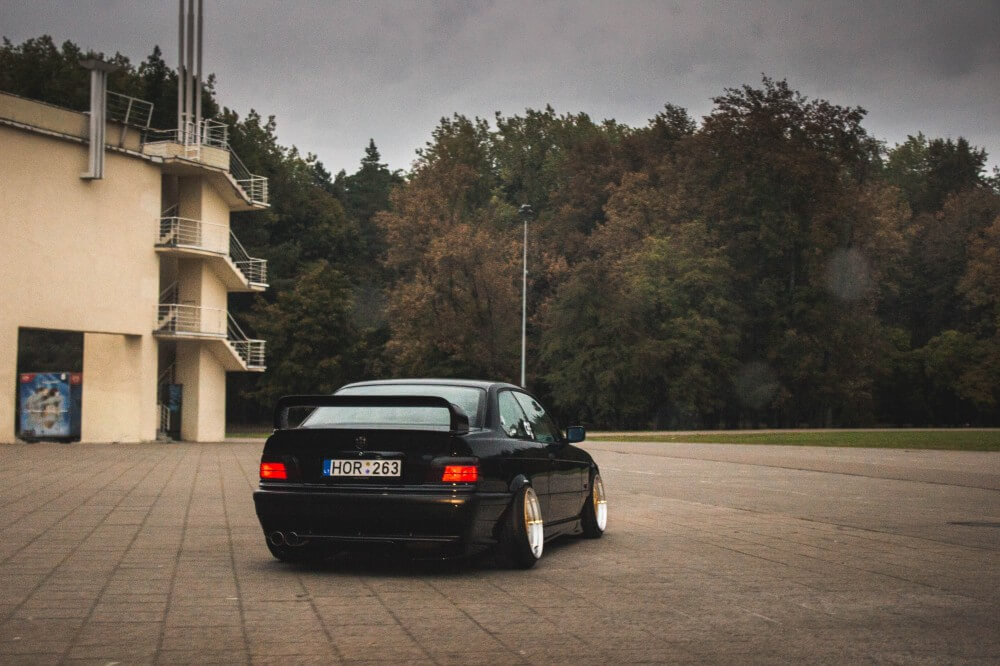 Spec list
BMW 318is, produced in 1995
Engine
BMW M42B18 1.8L 103 kW
Wheels
Japan Racing JP9 wheels, 8.5J front and 10J rear
Exterior
M-Tech kit all around
LTW/GTR spoiler
Tinted front and rear lights
Sport exhaust backbox
Refreshed, repainted car body