---
Turn head Scirocco
2017-01-24
---
Nine out of ten people turn their heads when this car drives by – this is what we got told by the owner of this Scirocco, Artem Siniugin. And it seems to be true.
Originally - bright green, now decorated with army style elements. The engine is improved over stock form, tuned intake and exhaust will make you hear the cars roar from afar. And to finish it off – correctly chosen wheels and styling elements make it hard to move your eyes away, well at least for those nine out of ten.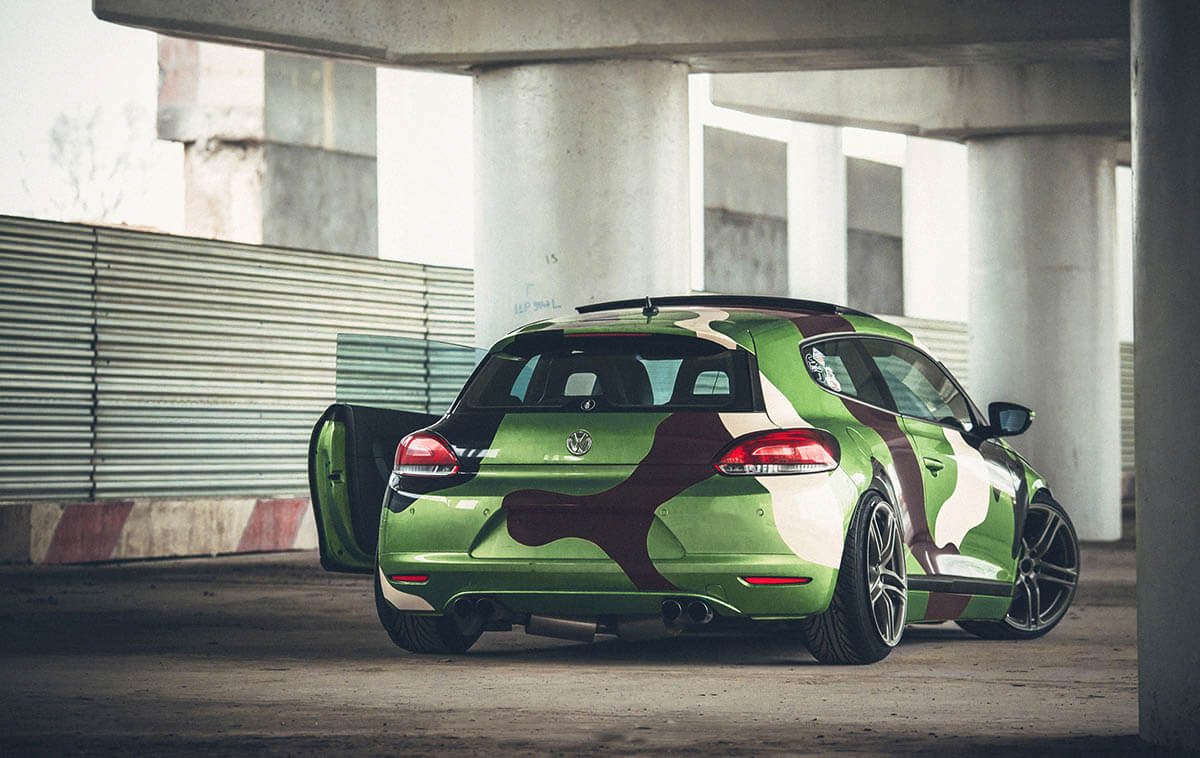 My first car was an Opel Astra H, I loved to travel all over Europe and Russia in it. And when the time to change the car came – the choice was difficult. A right car must have the right amount of doors, and when I say right I mean two, maximum three. So the choice got narrowed down to a few coupe models of BMW, Audi, and VW. In the end – Artem is a proud owner of this hot turbo hatch with panoramic roof and a sport exterior package.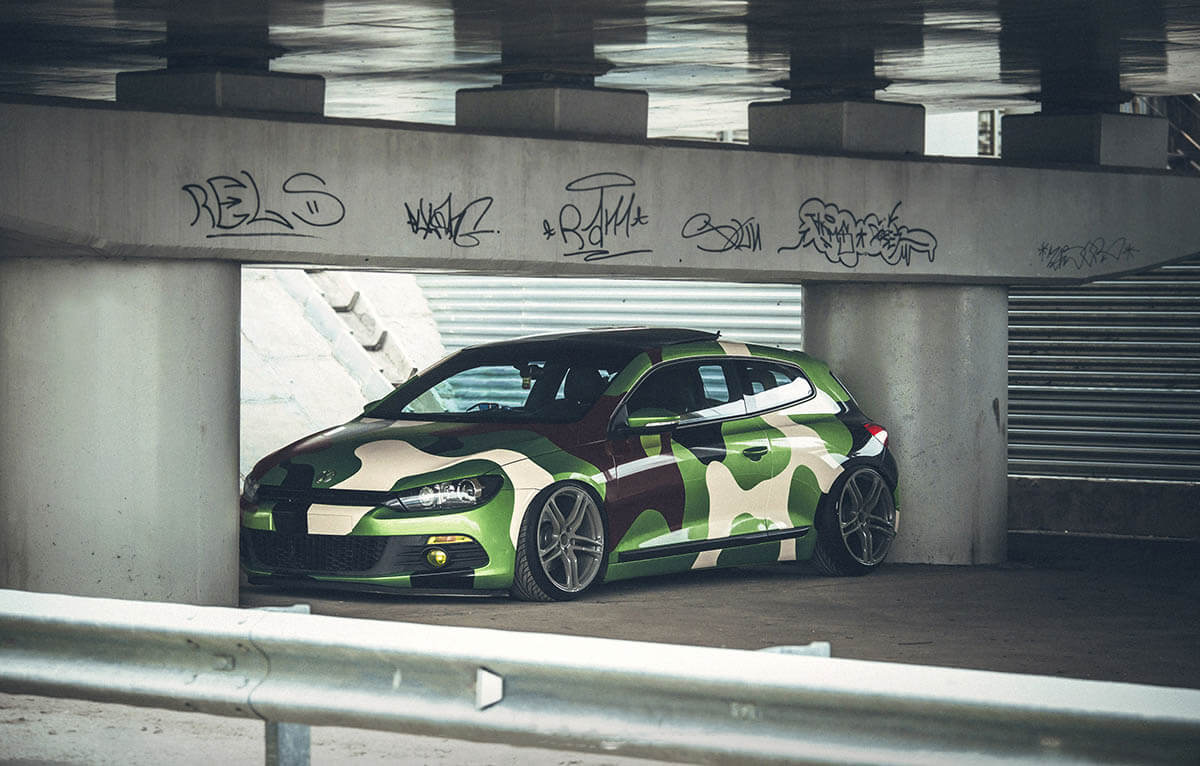 Improvements started when I was searching for suspension elements and wheels for the new season. First, few month were driven on stock suspension with H&R shorter springs, but during winter I got DGR coilovers, and after a long search for wheels – got the unobtainable OZ Scara in R19 9,5J to refinish.
Then by u lucky chance, i got an opportunity to buy the wheels I currently drive on – two sets of Audi R8 forged rear wheels in 11J R19.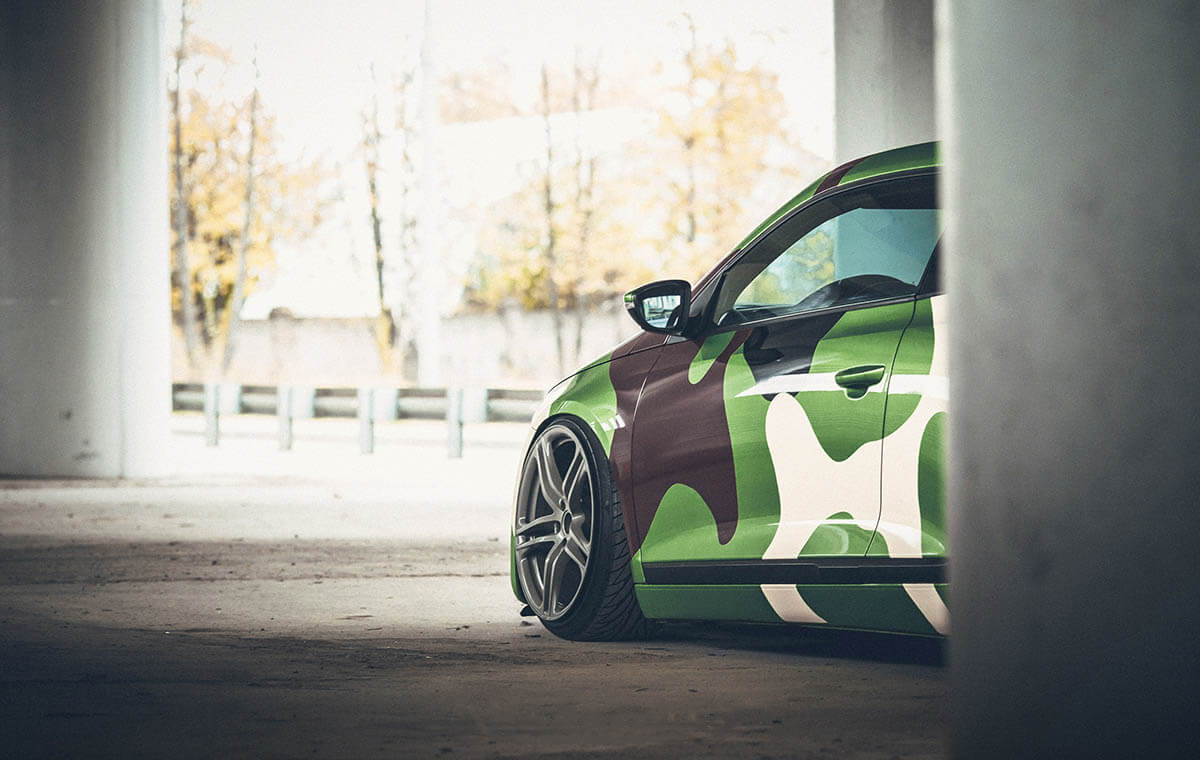 As for the next season – there are plans for some interesting features. Maybe the camo will go away, but it surely won't lack attention. New brakes from Audi TT RS are ready to be fitted. Some exterior ideas are also in plans, but those are currently a secret. Only time will tell how it will look during next season.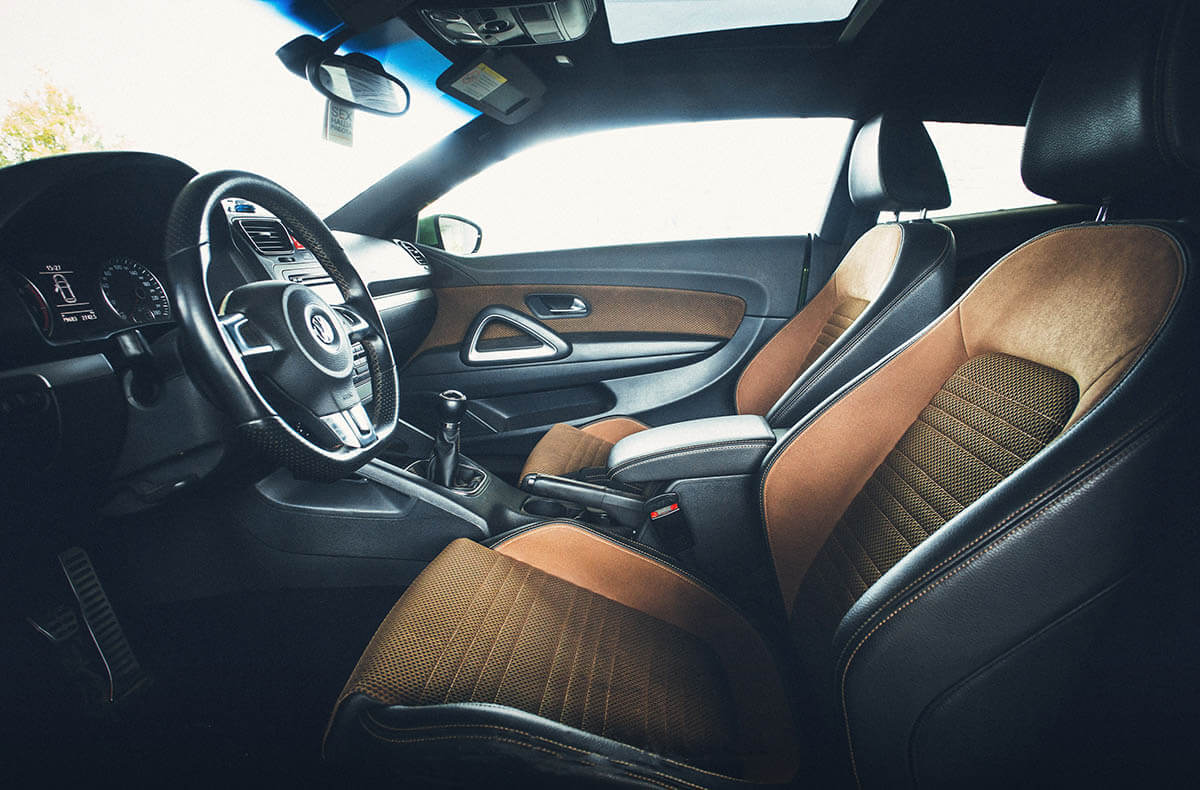 Spec list
2012 Volkswagen Scirocco
Engine
Around 250 HP (186 kW)
VW Golf R intake system
REVO Stage 2 tune for 98 octane
K&N air filter
Suspension
Modified DGR coilovers
PowerFlex bushings all around
Exterior
Panoramic roof
VW sport package
Wheels
Audi R8 11J R19
225/35 tyres