---
Newly rediscovered love
2017-01-30
---
In today's story, we will talk about a love hate relationship with cars. And our guest for tonight is Vlad, a proud owner of this BMW E39. Vlad's first car was Renault Scenic, and truth to be told, it was not that good. So the car was up for sale, and an E39 5-Series was bought to replace it. And as soon as he got it – he knew that this is the one.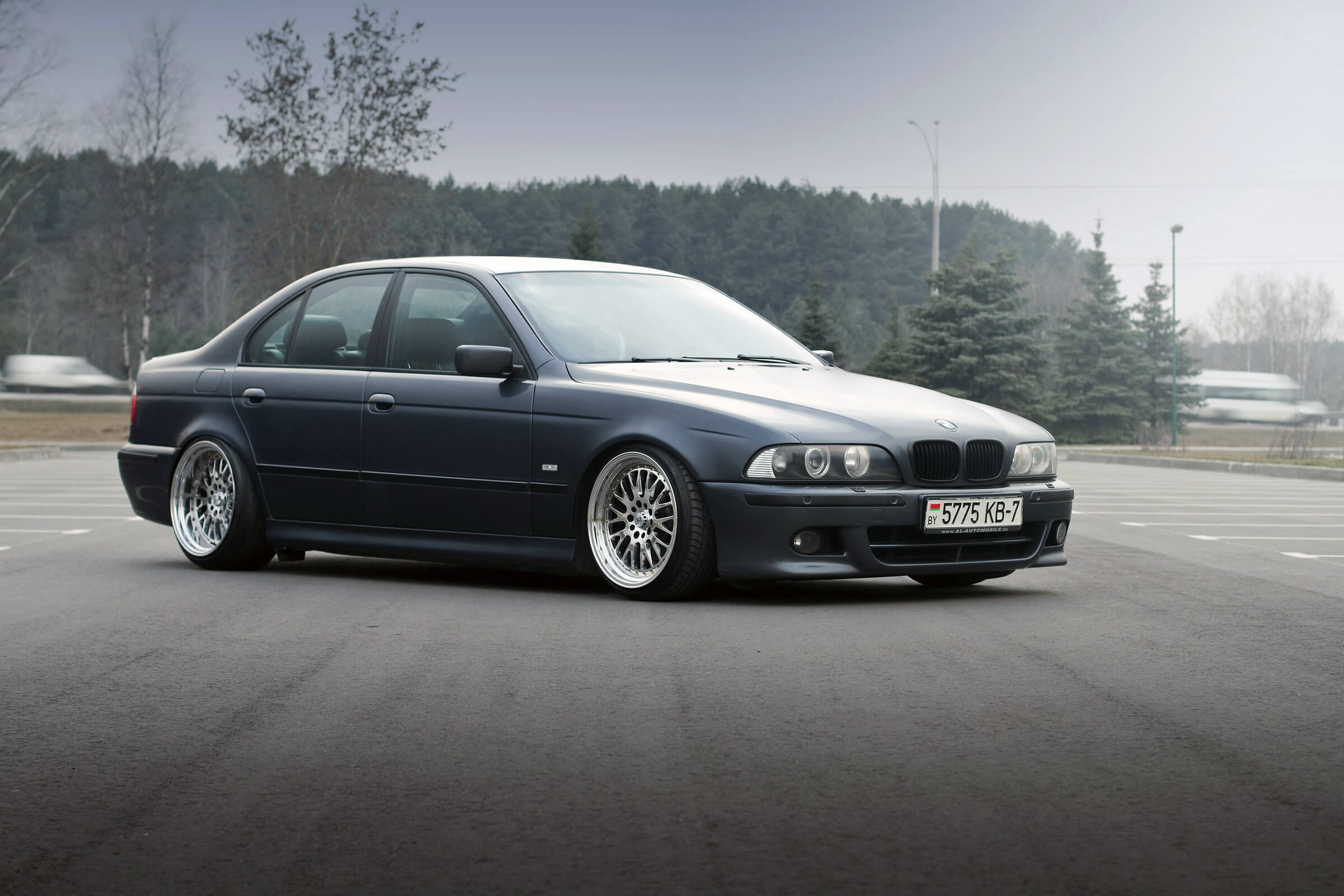 Right after the purchase, an original BMW M-Tech exterior package was added. For better braking performance 540i V8 brakes were installed, and for a better exhaust note – cat-free WM-Sport exhaust was fitted, which made the car growl nicely.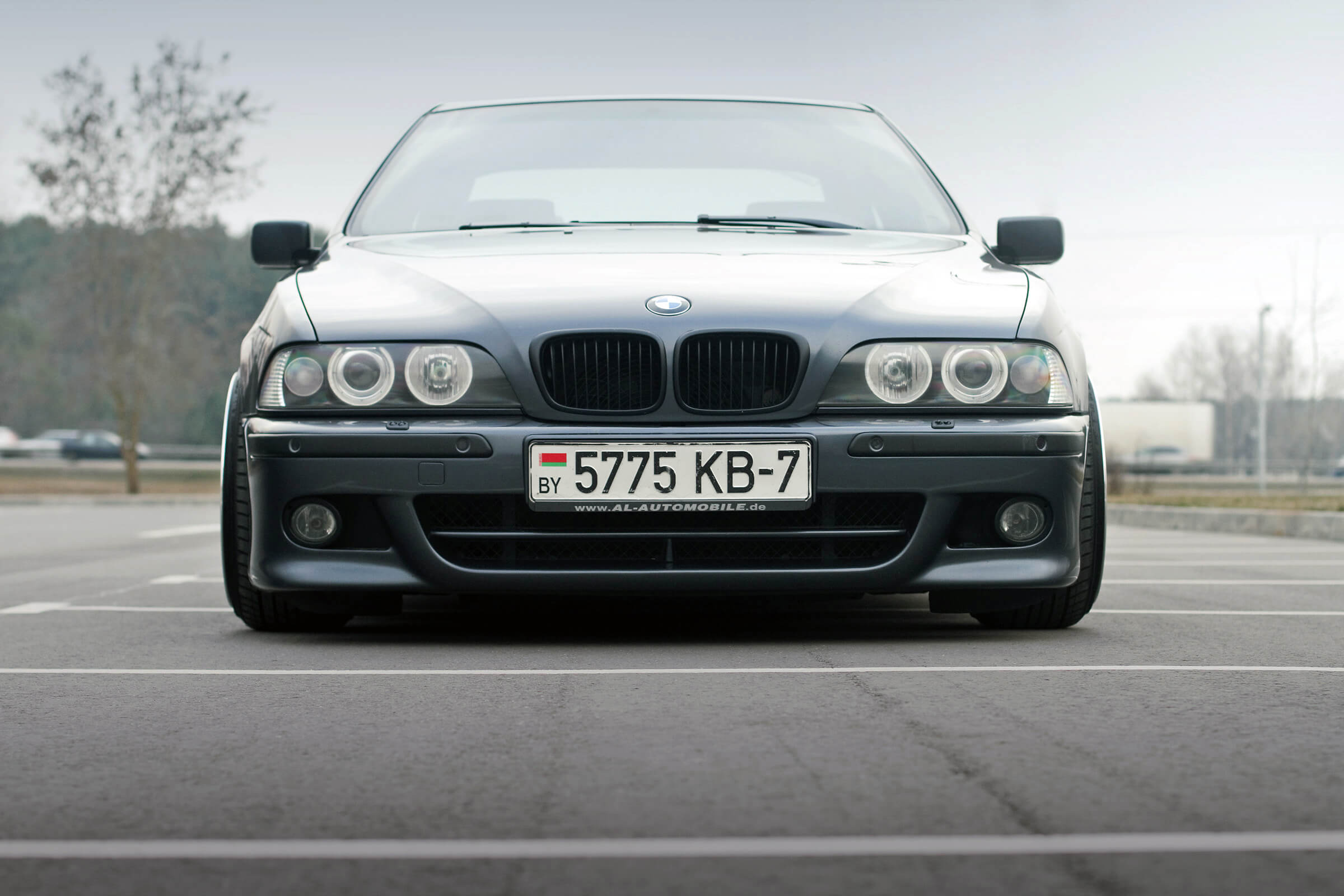 After all the modifications, the owner was enjoying the car and spending all the time with it. But as all relationships – this one also came to a halt when a new dream car is seen on the horizon. The demon was an E63 6-Series.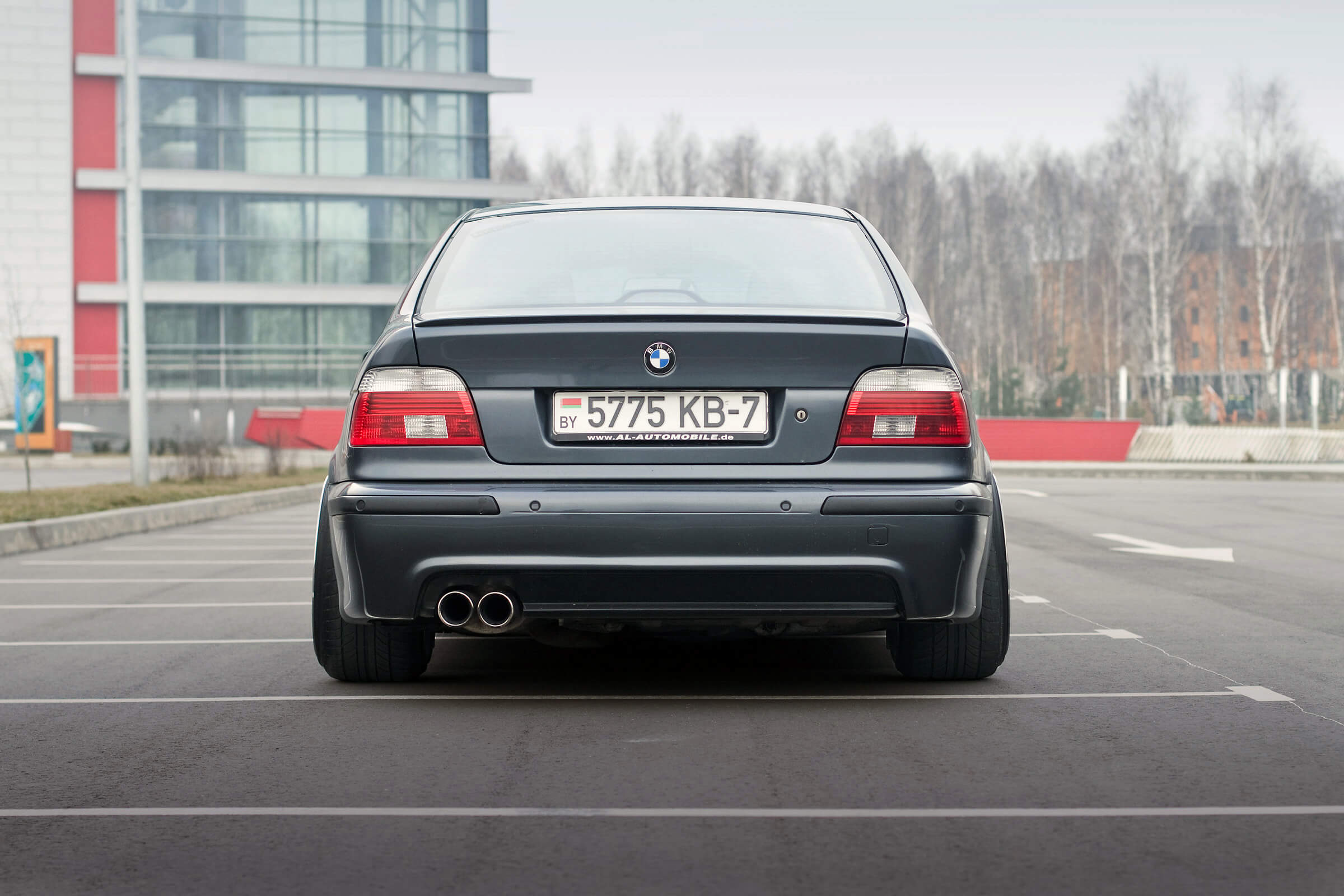 Vlad did not know what to do, and even with the purchase of new wheels – replica of CCW LM20 9.5J and 11J did not put the idea of a new car away. When Vlad was offered a reasonable amount of money for the E39, he almost made the choice to sell it, but something inside stopped him from this irresponsible decision.
So the preparation for next season started, new TA-Technix coilovers and new rubber for the wheels were bought. Arches were rolled and spacers were added for a more aggressive look. The wait for the warm season started, just so he could roll out of the garage with the car being the way he wanted.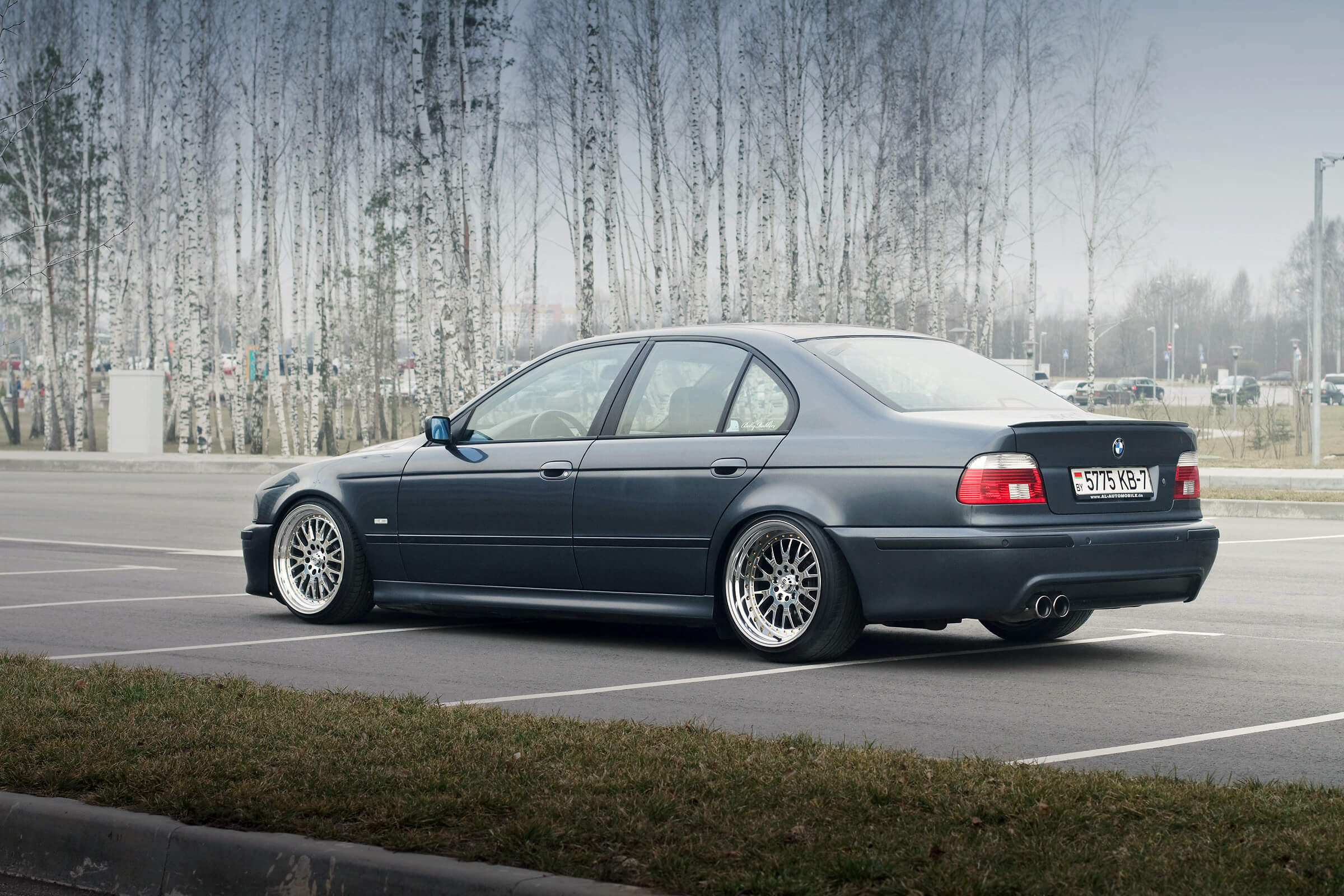 The crisis passed away, and the owner once again fell in love with the car. I think a lot of car guys know this feeling. A feeling of a new love to an old car.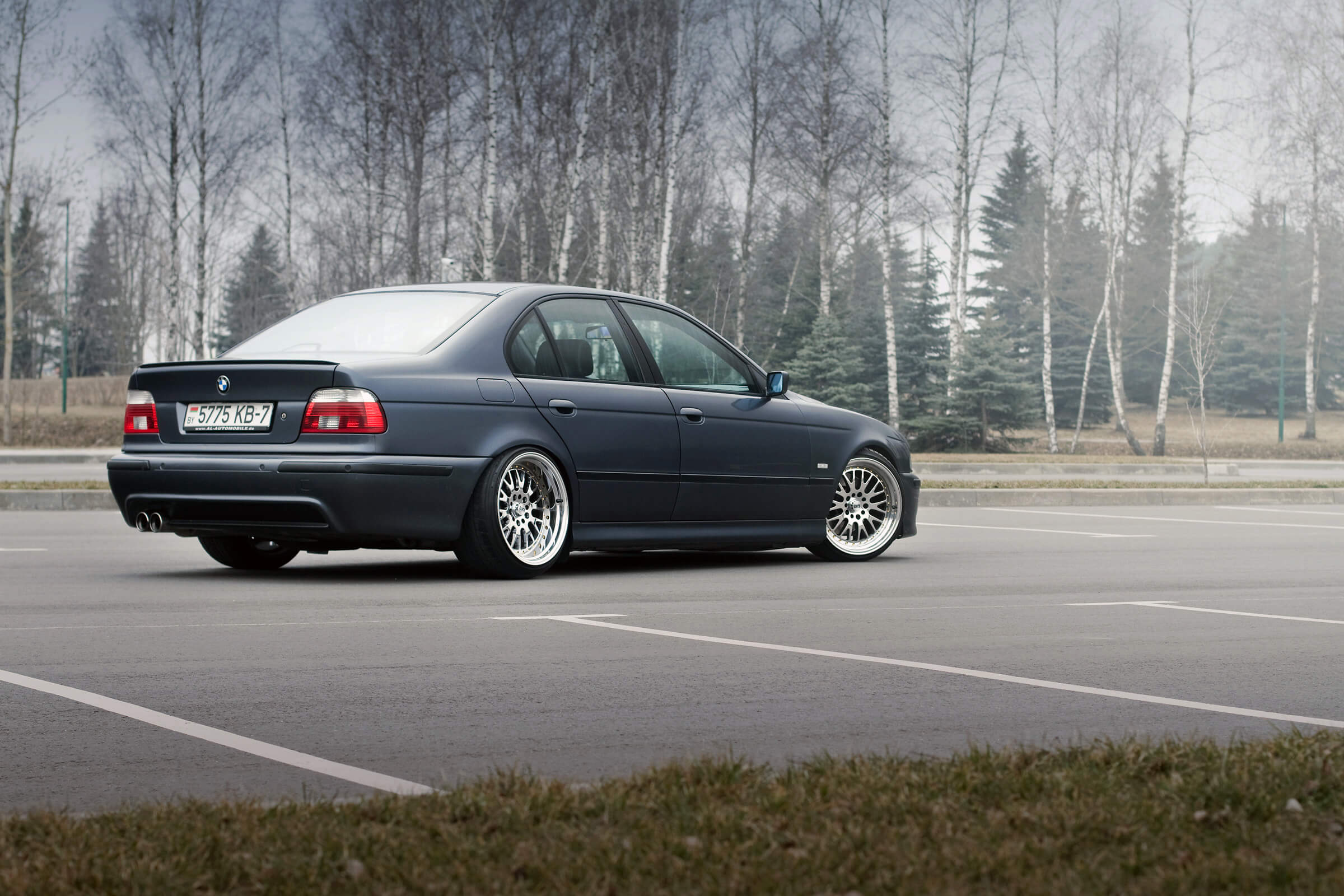 Spec list
BMW E39 5-Series
Suspension
TA-Techniks coilovers
Brakes
BMW E39 540i V8 brakes
Exhaust
WM-Sport exhaust
Exterior
M-Tech exterior package
Wheels
Replica CCW LM20 9.5J up front and 11J rear
Tyres 215/35 front and 235/35 rear