---
An oldschool Quattro legend
2017-02-21
---
Let's go back to the 80's, a time in car industry when legends were born. You don't need to search hard to find them, BMW E30 M3, Mercedes Benz 190E 2.3 EVO, Audi UR Quattro and this, it's younger brother – an Audi Coupe with the record breaking all wheel drive system - Quattro.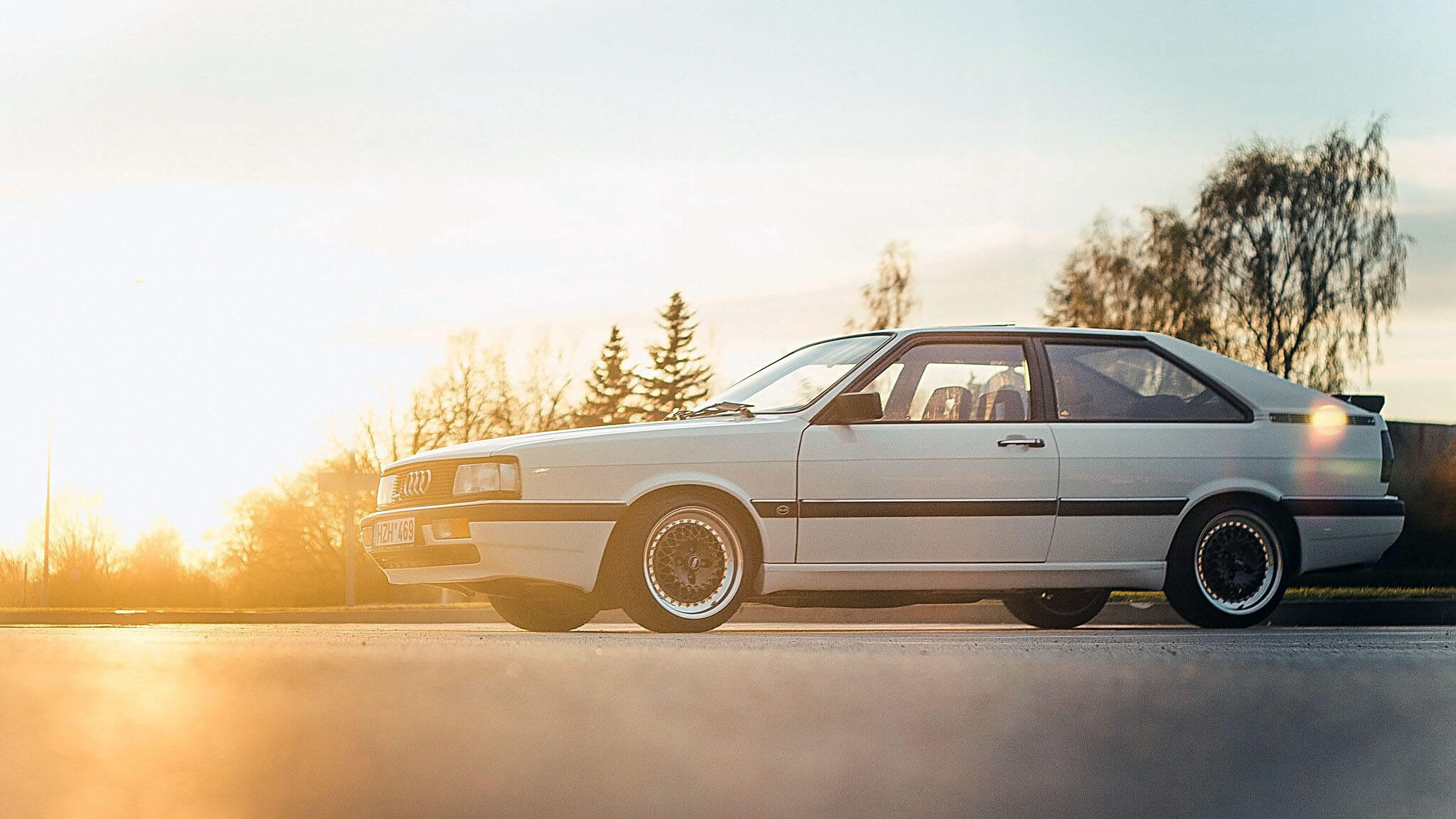 The owner of the today's project is Giedrius, and he got this car from a friend that had it kept in his garage for three years. The idea behind buying this car that Giedrius wanted a car with the early Quattro system, so after he got the car, first thing first, a full body restoration was done. After that the attention was brought to suspension, custom coilovers were made to fit the car and specially made split wheels were built and fitted to the car.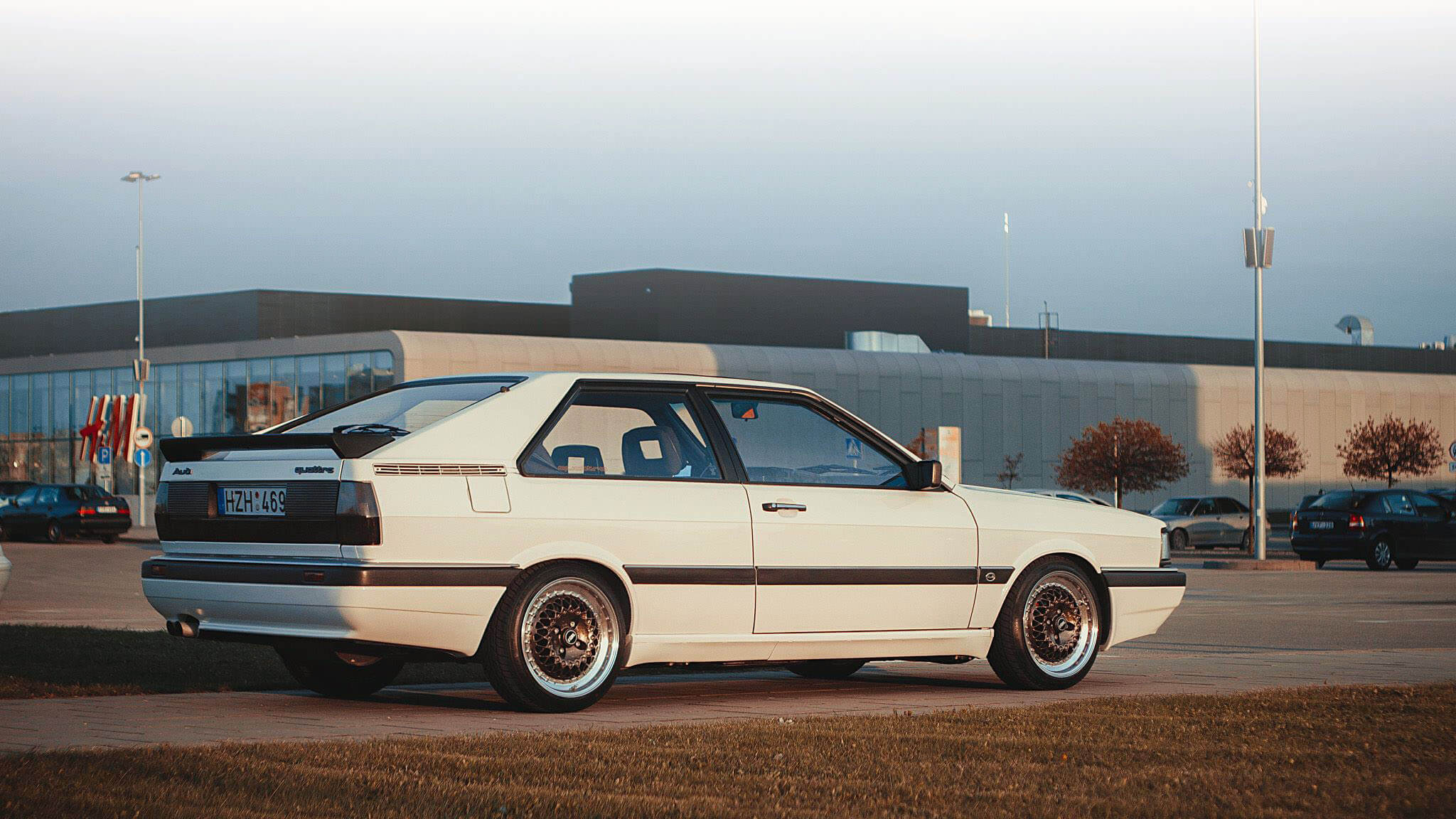 The car is currently powered by an inline 5--cylinder 2.2L KV petrol engine, power figures are 100 kW and 186 Nm. The engine is fully stock, no mods have been done to it, and the reason for that is that the car is being kept as stock as possible. Turbo engines were only fitted to UR Quattro, and this model never had one, so it never will.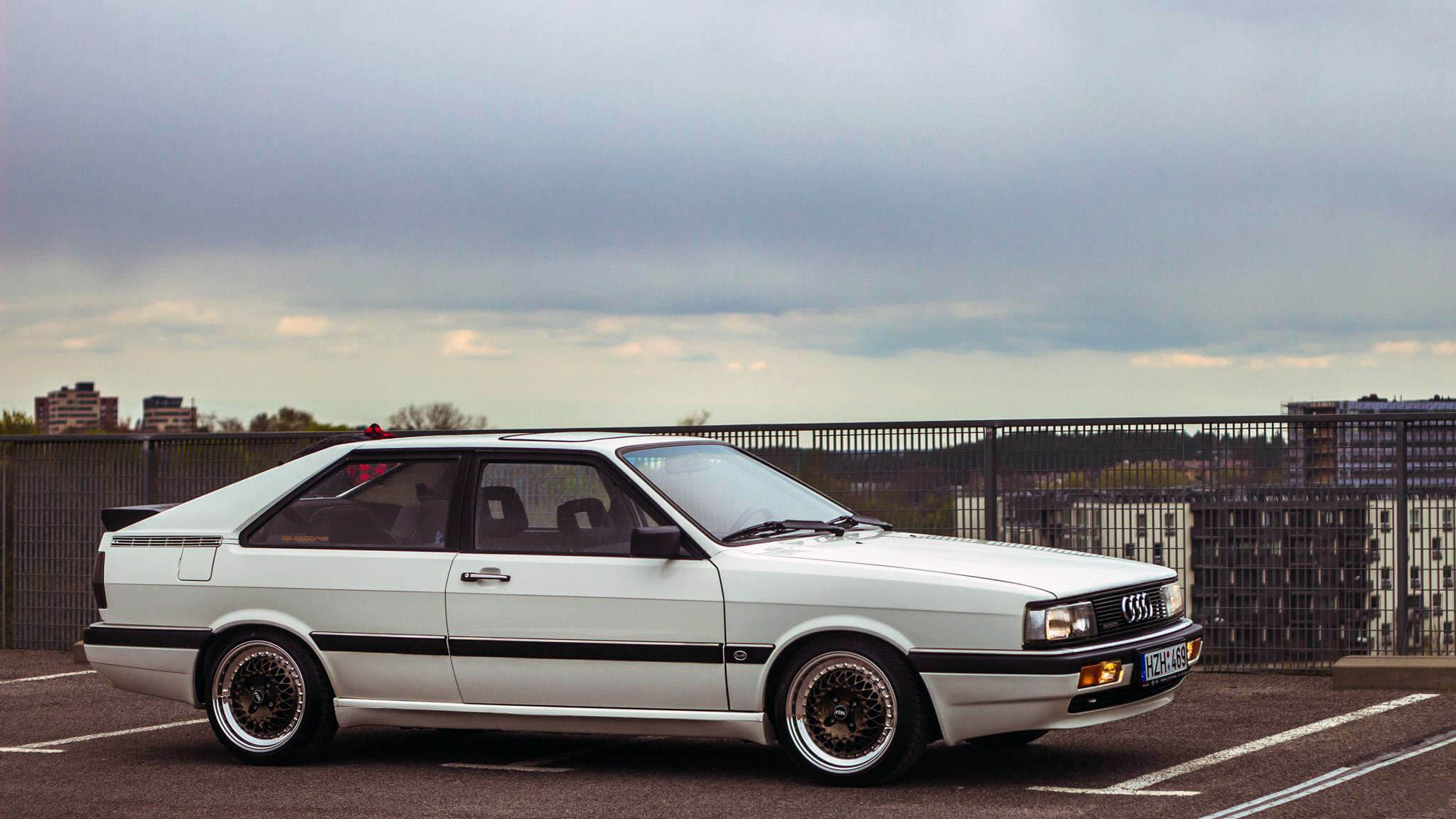 The problem with this car is parts, good parts have disappeared with the dinosaurs, so ads are being searched for hard to find parts, which are then bought and put into the garage for storage. Old cars are like an illness for us, so there will always be one or another in the garage.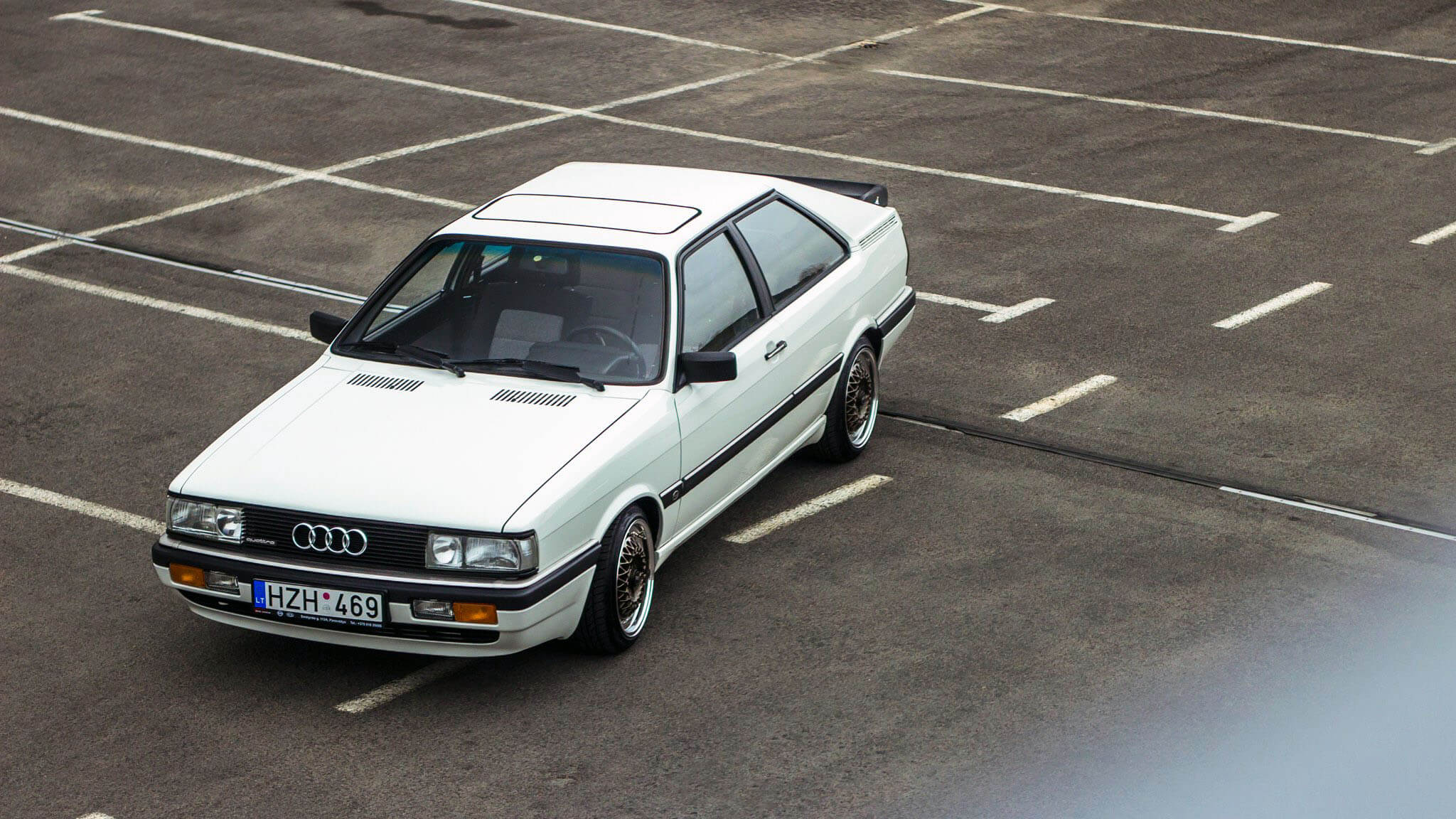 This particular car stands out of the other because it has the old, original Quattro system, and a 5-cylinder engine Symphony. These are the things that only true Audi fans will understand.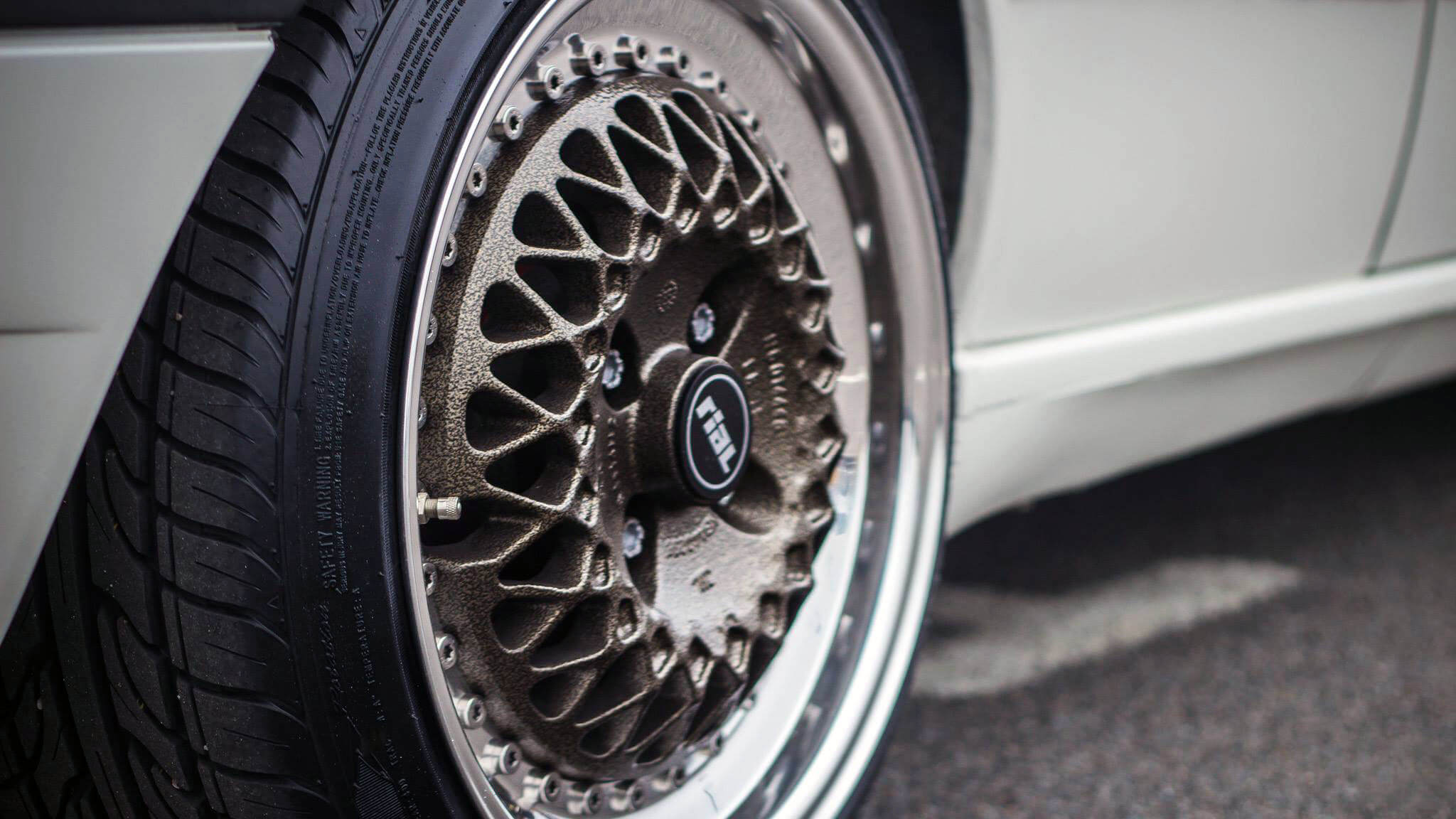 As for future plans, I have tons of rare parts that are waiting to be installed on the car, but first I have to make the decision, either keep the car stock like it is now or modify it.