---
MK2 Golf done right
2017-03-09
---
Russian stance culture just recently went over the 10-year mark, and truth to be told – not many of the people who initially started it are active anymore. But Dmitry is still here, and is active as ever, bringing something new, something unique to the culture.
An MK2 Volkswagen Golf was a childhood dream of Dmitry, he wanted to build one since the time he went to school. But he was out of luck, and his first car was not the one he wanted. As we know - no one forgets his dreams, and years later – he came back to the initial idea and started thinking of the future project.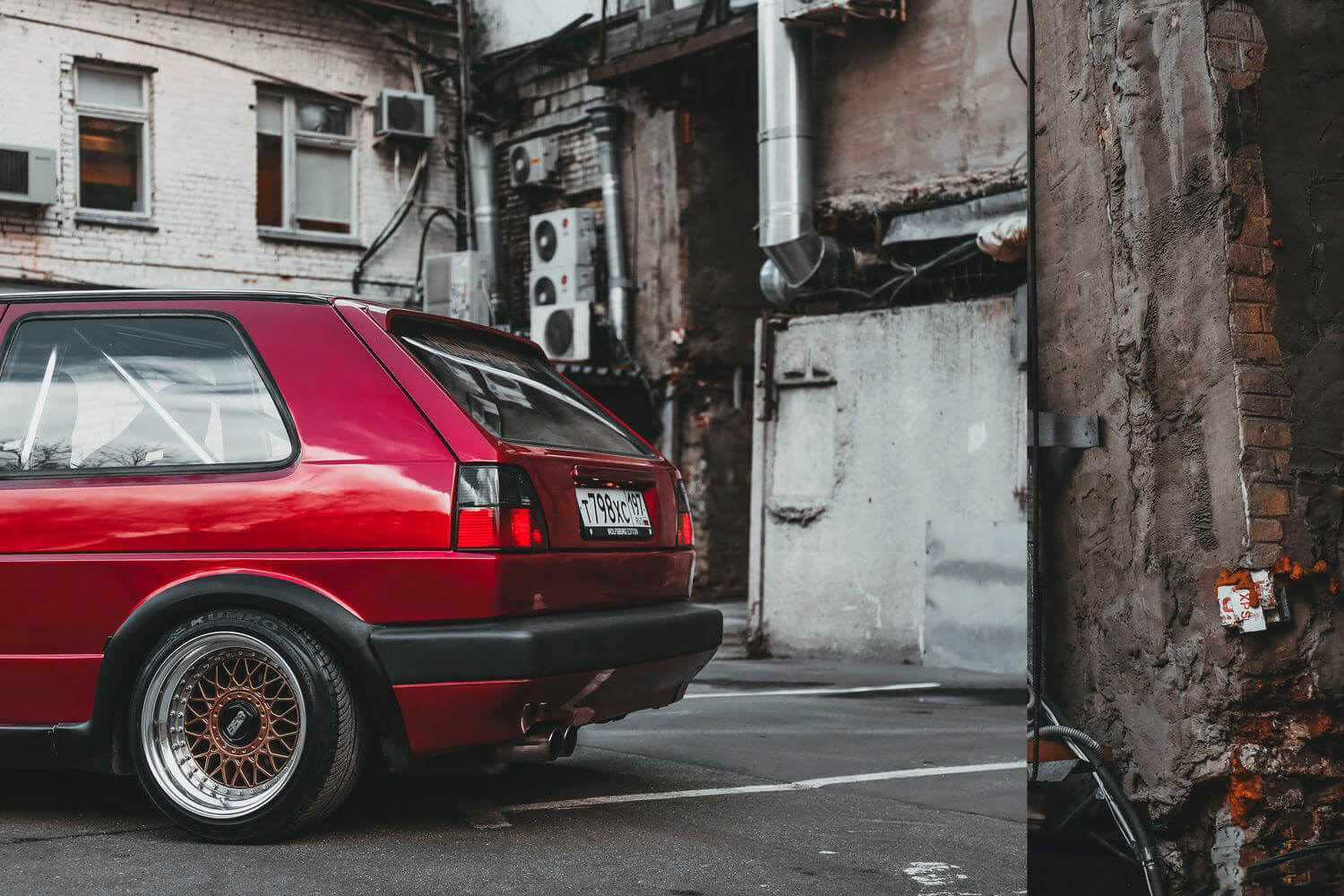 The project was to be built around a powerful turbo engine, so soon enough, it's place under the hood found a 1,8L Turbo engine from an MK4 Volkswagen Golf. The process of mating the engine to the body was not easy and took plenty of time to finish, also keep in mind that a lot of time was put into the shaved engine bay and even more into hiding the wiring loom.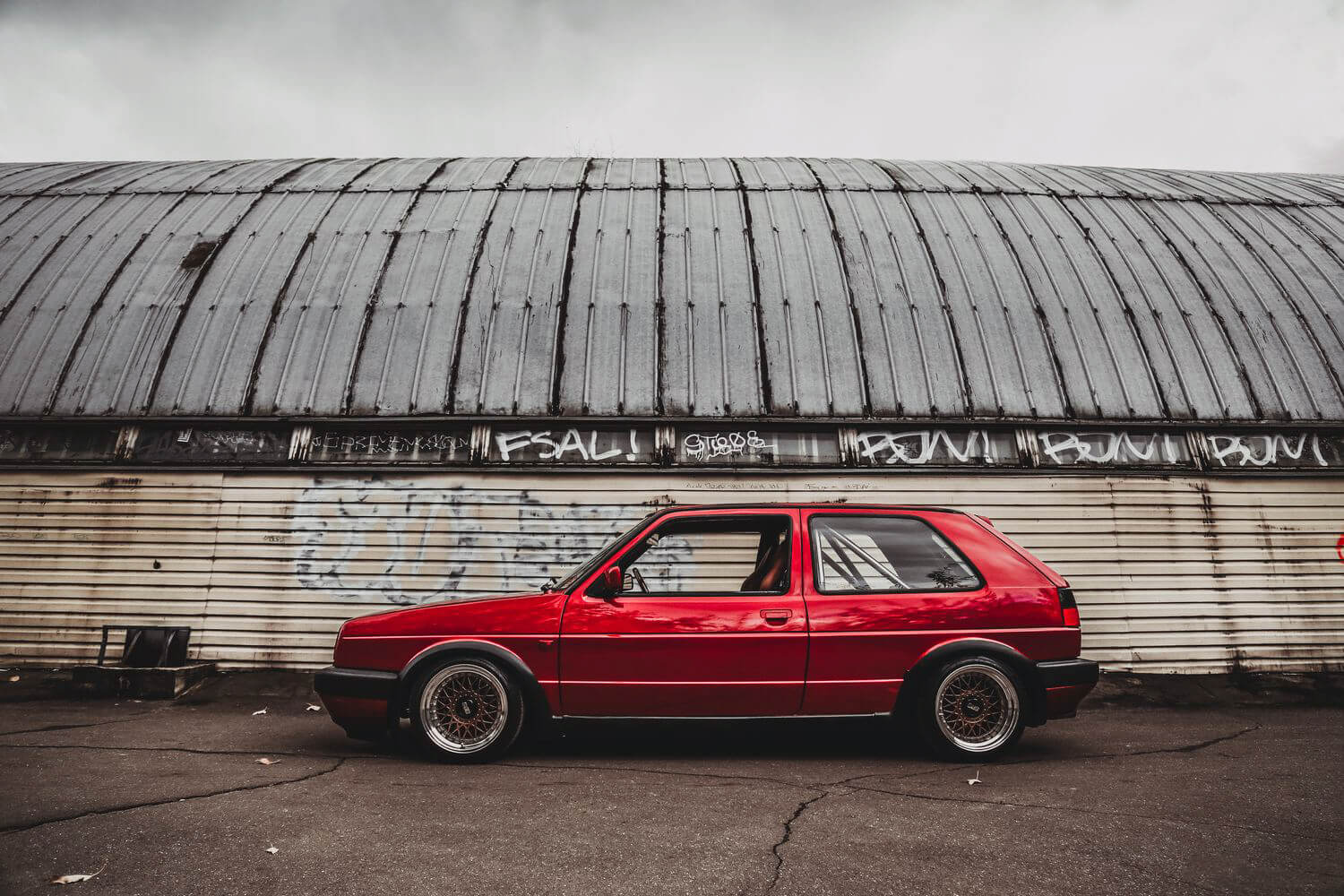 The front suspension was modified to fit MK4 Golf elements, and also to make the car steer more rapidly - power steering rack and a pump were added to the car.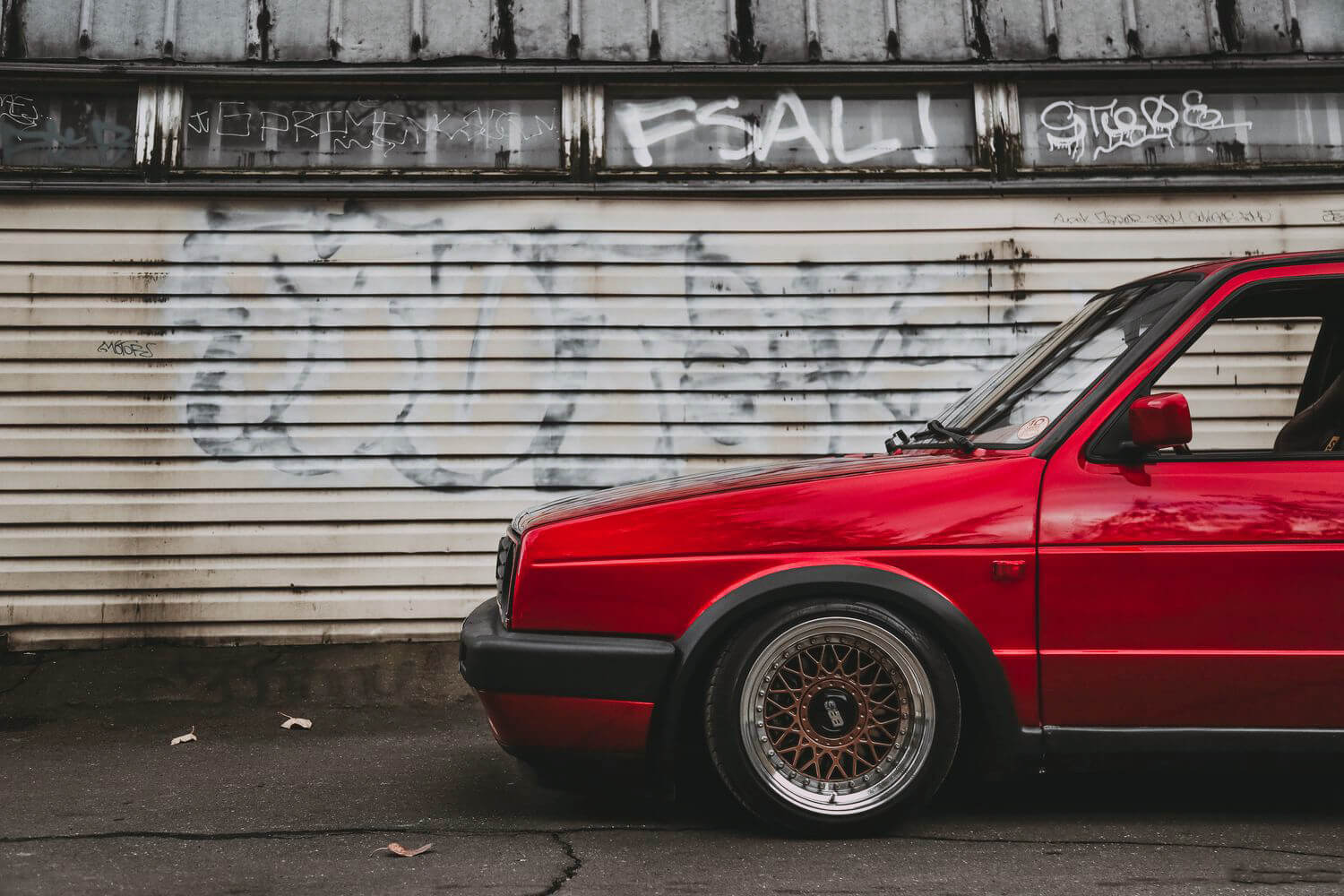 To feed the newly installed engine with fuel, a more powerful fuel pump and injector rail from Volkswagen Golf MK3 VR6 was fitted, but since the car became quicker – it needed more stopping power, so a brake upgrade from Volkswagen Passat B4 was added.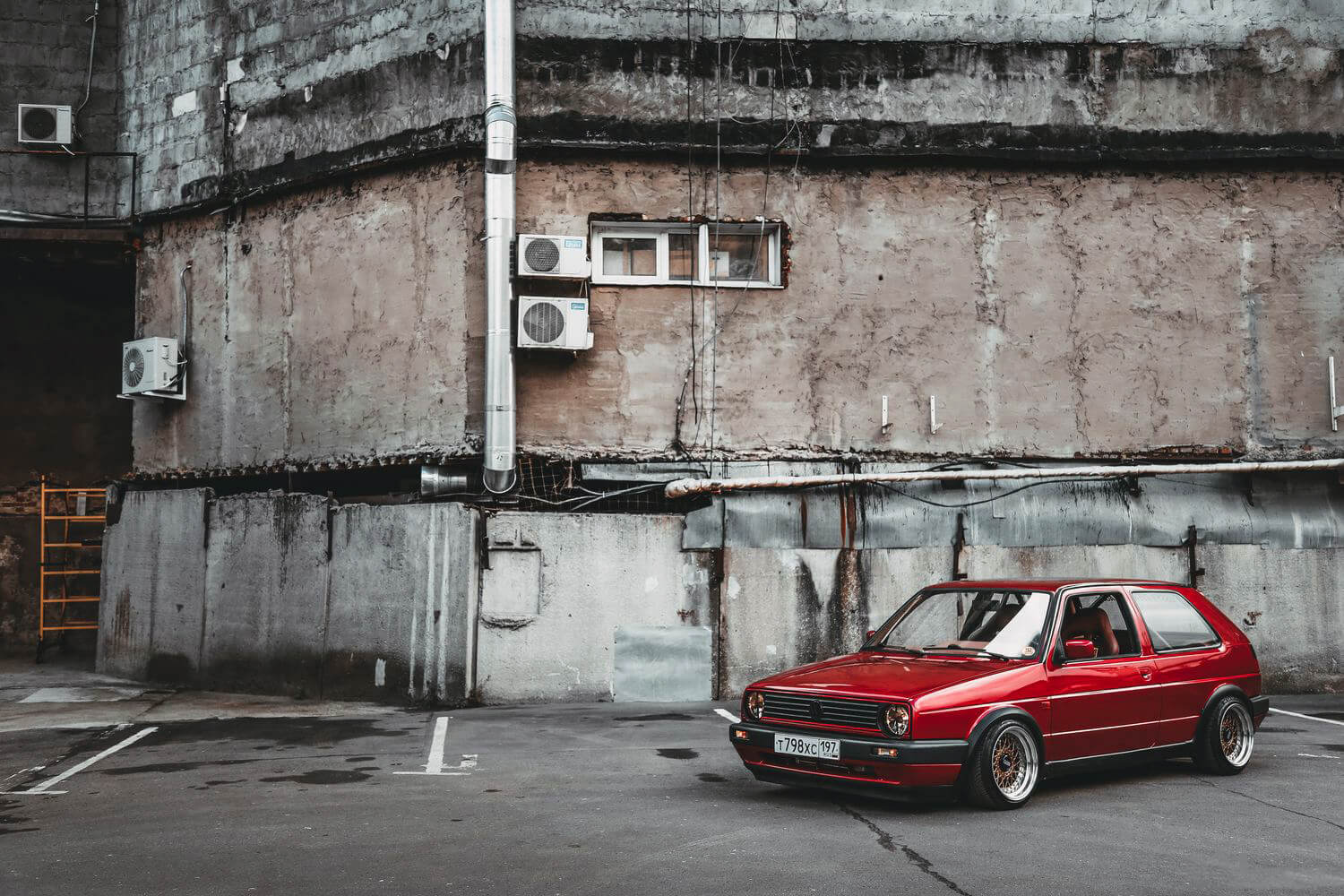 The final element to be fixed was the body and interior. Brown Alcantara was chosen as the main interior material and Bride seats with sport seat belts were also added in matching color. Most of the interior work was done by Dmitry himself. Final touches such as a wooden Momo steering wheel and chrome-plated half cage were added to top it off.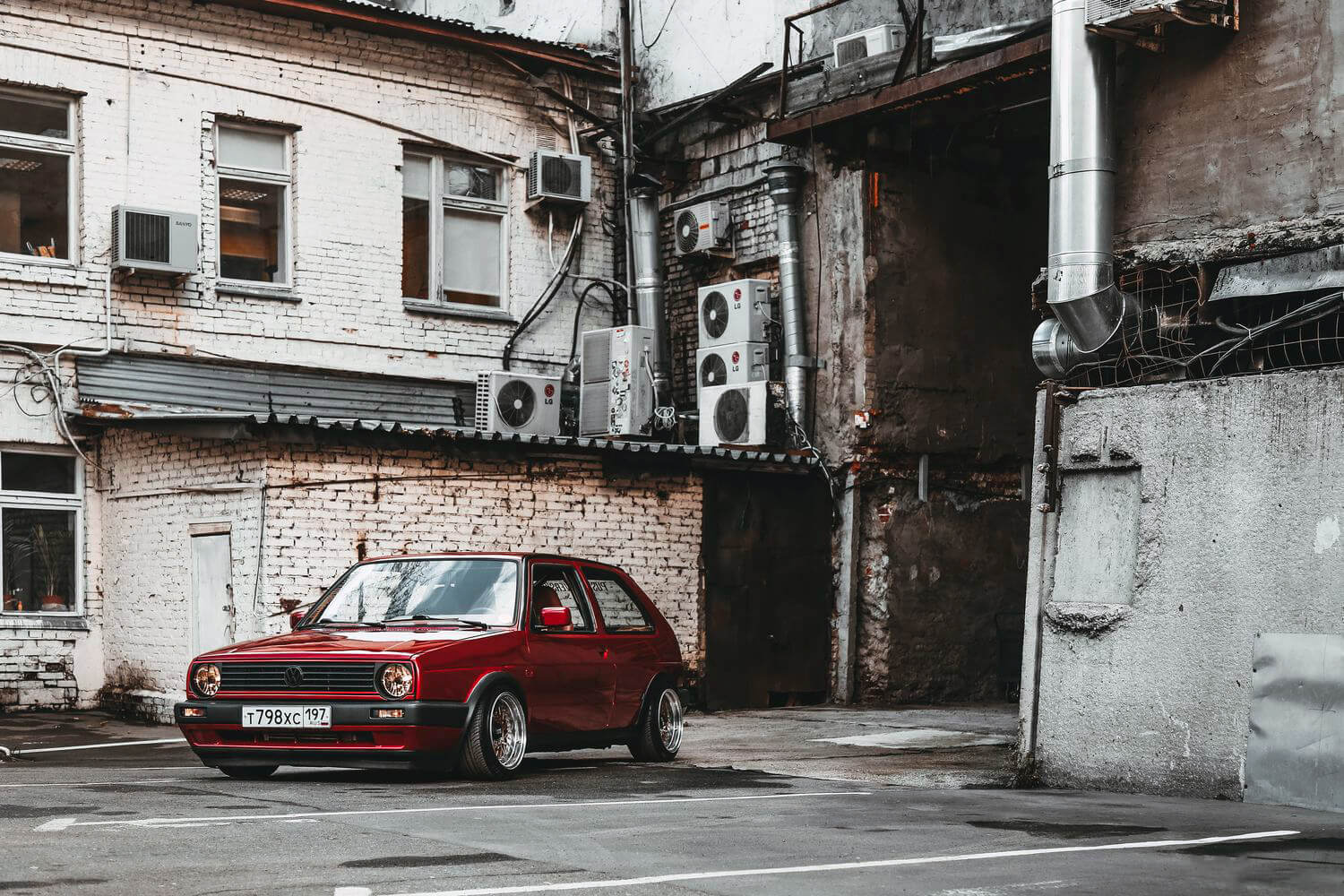 During the bodywork process, new doors without the air vents were found and fitted and an original spoiler was attached to the shaved rear trunk. Right after the body was painted – and original GTI exterior package was added, which made the car look more aggressive. What was left – was the wheels, and for a car like this, proper wheels were needed. So BBS RM wheels in R15 9J were sourced and chosen to be refinished with new 3J outer lips from Germany.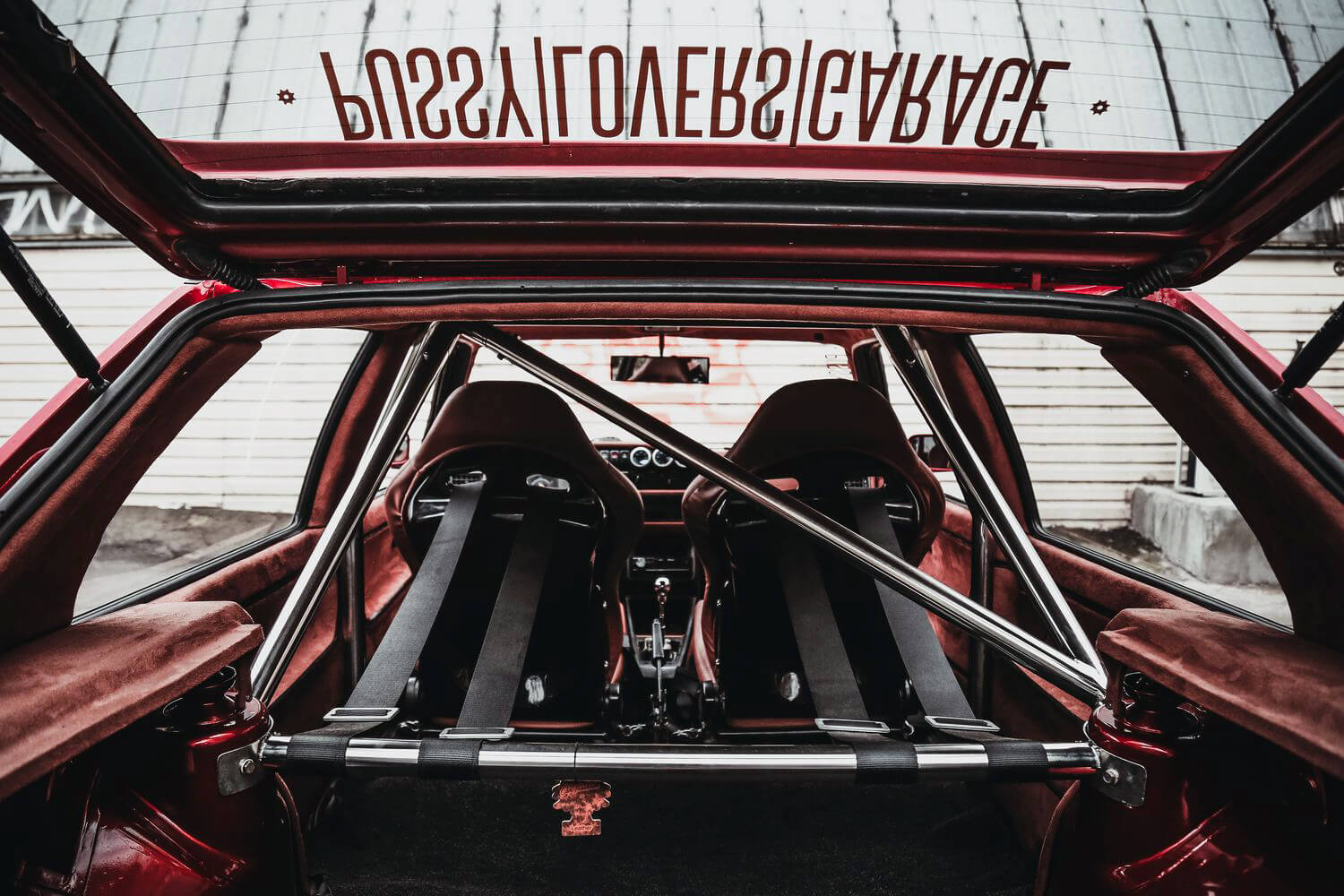 This car is a perfect example of thoughtfully chosen components and planned approach on a build. Every move was carefully thought about, which made it easier to source parts since Dmitry knew exactly what was needed. But the best thing – is that Dmitry accomplished his childhood dream with the attention to details it needed. Dreams do come true, you just have to think them through.