---
BMW Z4 Daily cruiser status
2017-05-03
---
In today's feature, we would like to present you with this great, girly project. It all started in November, and now we have some solid progress to brag about.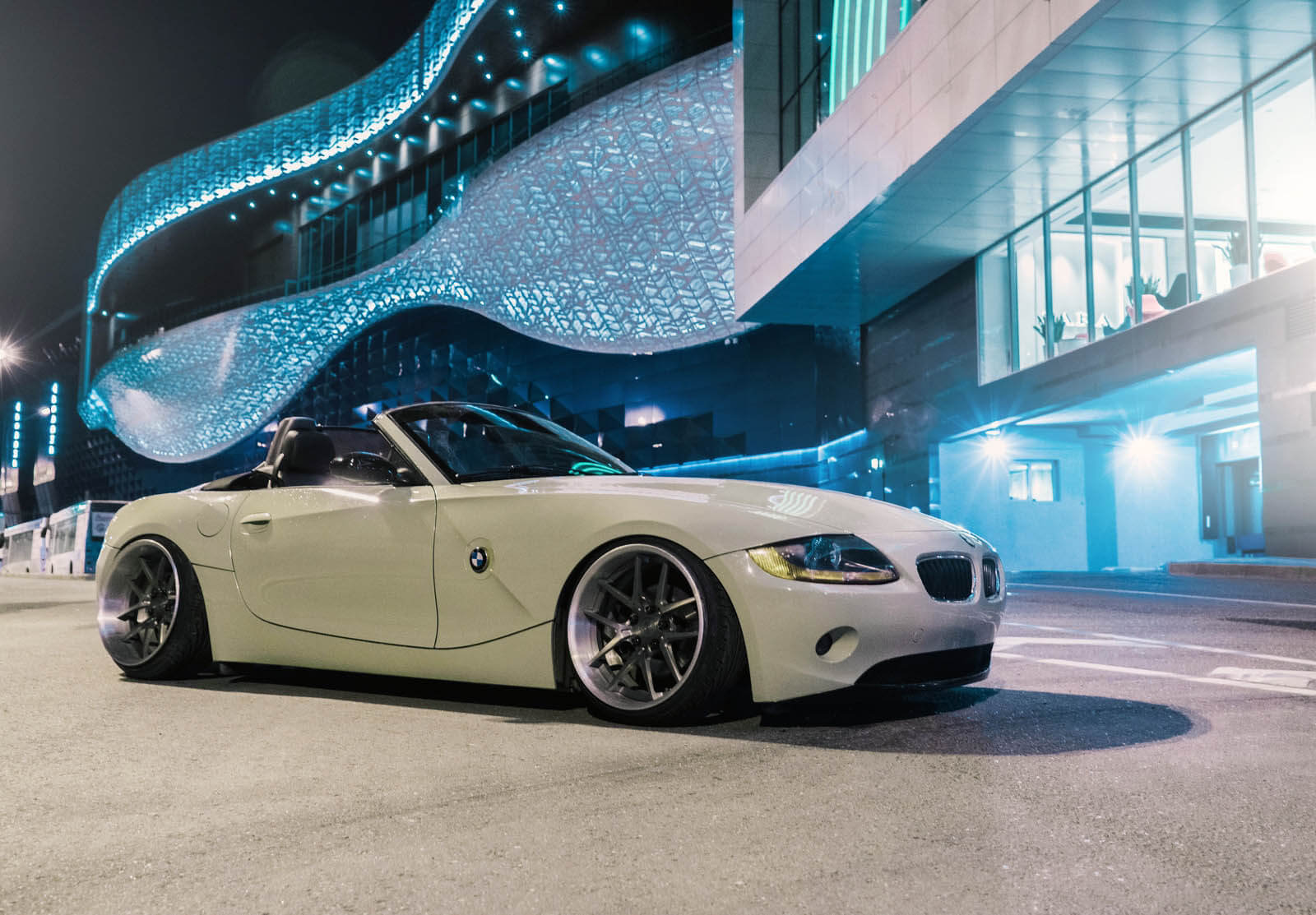 The owner is Liza, and she has always been more into motorcycles than cars. Up to today – she already had 6 totally different models. You can really get a taste of fear with those things, especially after you fall off them... Luckily – everything is ok and I'm still alive to tell you this story.
I never loved the idea of traveling in something you would see on the streets every single day – it's just boring, and when I finally got a chance to get something with four wheels – it had to be the body style I always wanted. A nice, two door BMW Cabrio. Since I'm always hanging around with the guys in the stance scene – the direction the car would take was already predetermined.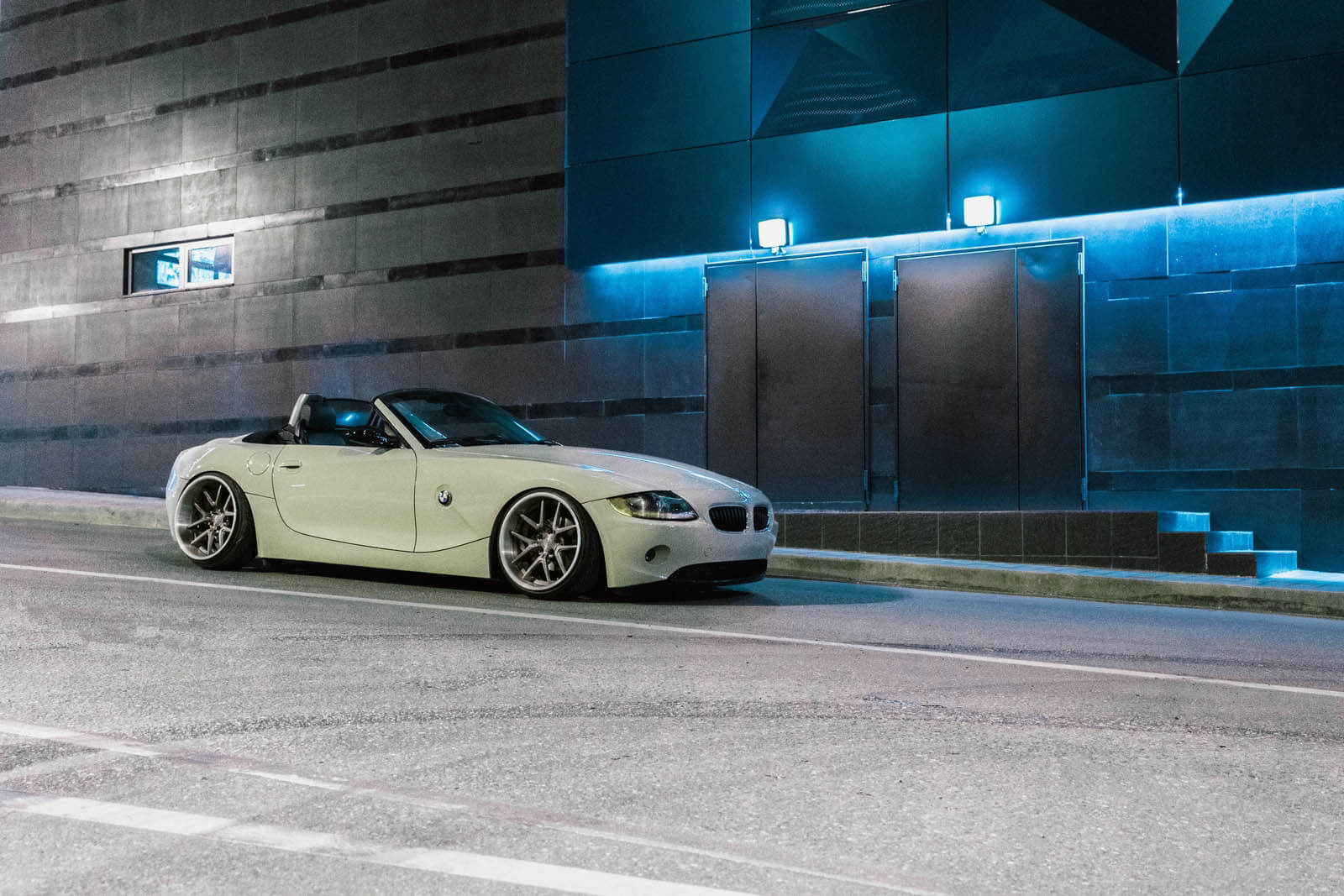 Of course, it had to be Static – it's like a tribute to the culture, you have to learn to survive with it that way and only then you can evolve.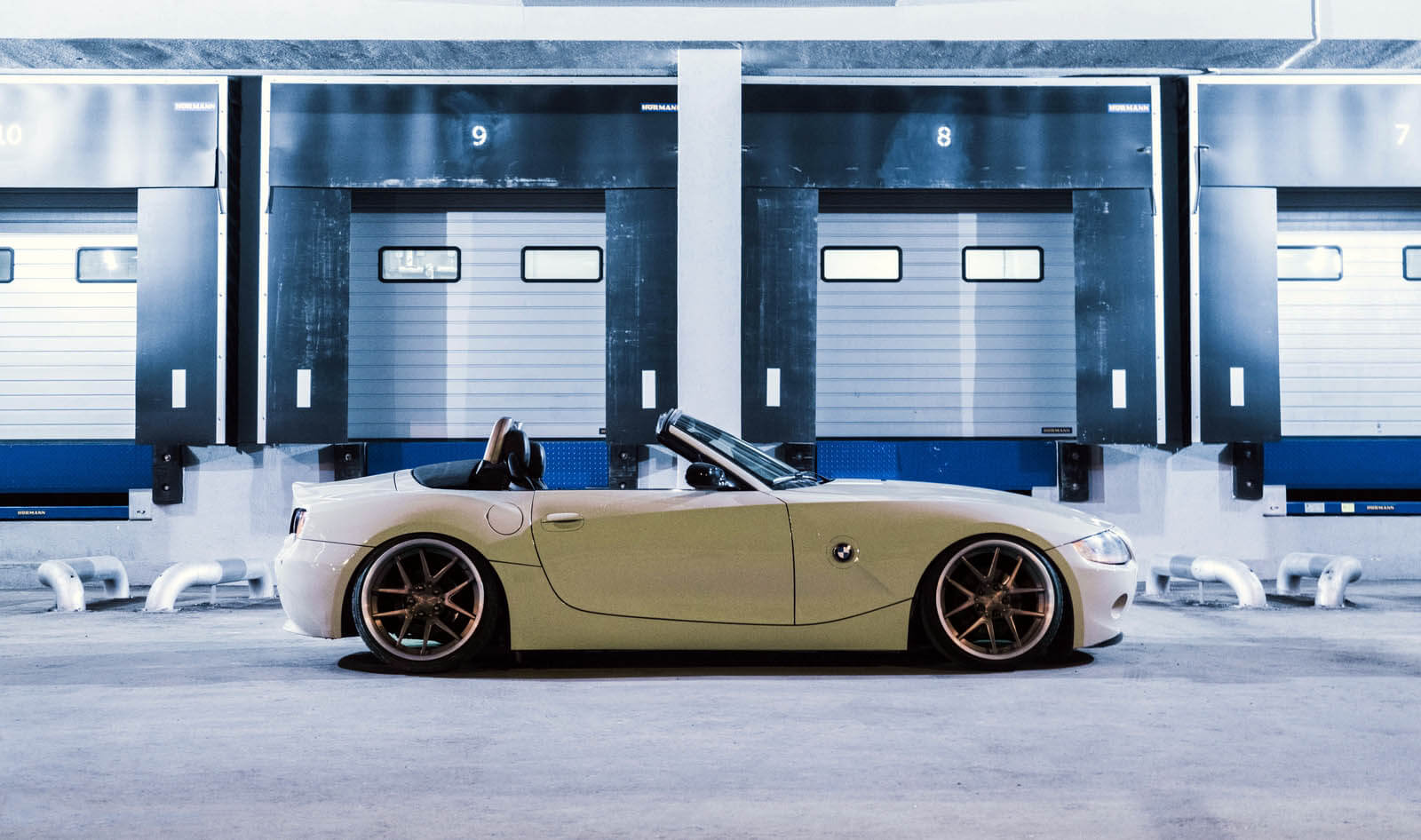 My future plans are to swap the engine for M54B30, turbocharged of course. A full custom exhaust, some minor adjustments to the wheel fitment and order a new set of stiffer rear springs. Also, I would love to refinish the interior in new leather – but only time will tell if I can accomplish it.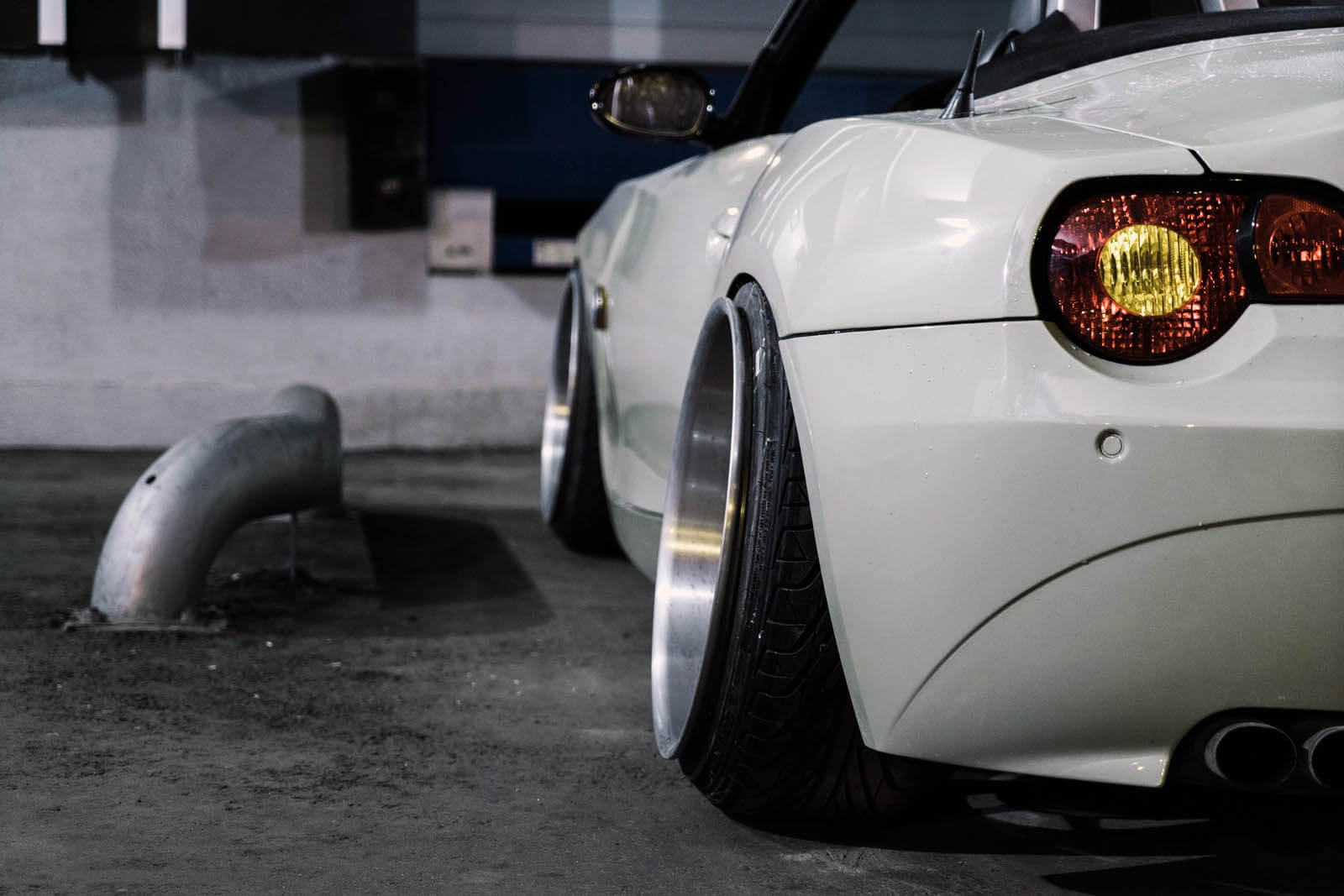 Spec list
BMW Z4 E85
Suspension
Ultra Low BC Racing coilovers (BR Series)
120/46 Custom springs
Custom rear camber arms
Wheels
JW Forged wheels in R19, front 10J and rear 11J
Color
Custom paint based on Porsche 61H Modegrau Glasurit Line 90